Explore Aperture at an Apple Specialist
September is Explore Aperture month at select Apple Specialist across the United States. Check out the variety of free events designed to inform you about Aperture- Apple's post-production tool for photographers. Aperture offers an advanced RAW workflow, professional project management, powerful compare and select tools, nondestructive image processing, and versatile printing and publishing options. There will be giveaways and special offers for attendees. Dates, content, and events vary by location. Go to http://seminars.apple.com/go/exploreaperture/ to learn more.
Apple Specialists are Apple Authorized resellers that have been regionally approved and nationally recognized as resellers who have made a significant commitment to Apple by helping customers understand how Apple technologies are the best solutions for their business or personal computing needs.

<!- ------------------------MANAGING MEDIA SPONSOR---------------------------->
New York Institute of Photography offers home study training making you a great photographer in your spare time. Our course is a complete multi-media training system. Printed Lessons are enriched with audio and video. Students get feedback from professionals, bringing the classroom into the home. Click here for a FREE catalog!





Shutterbug's Gold Member Program
The new Shutterbug Gold Member Program is a unique partnership with popular photographic suppliers who have agreed to provide exclusive discounts to Shutterbug readers in a wide variety of product categories.
Check out these special discounted offers!
Airline Update
What About Cameras and Computers?
Travel Package to Photokina
This is the last call on a very special travel package to Photokina 2006, which takes place toward the end of September.
World-Renowned Photographer Kevin Ames Set to Teach Nationwide Pro Digital Workflow Seminar Series Presented by Blue Pixel
Attendees Will Benefit Greatly from Hearing Valuable Secrets of Professional Digital Imaging Workflow First-Hand.
Apple Unveils New Mac Pro Featuring Quad 64-bit Xeon Processors
Apple has unveiled the new Mac Pro, a quad Xeon, 64-bit desktop workstation featuring two new Dual-Core Intel Xeon processors running up to 3.0 GHz and a new system architecture that delivers up to twice the performance of the Power Mac G5 Quad.




Nikon's New D80 Digital SLR
by George Schaub

The new Nikon D80 replaces the D70 and D70s, and becomes Nikon's mid-level DSLR aimed squarely at photo enthusiasts and advanced amateurs. Having had a brief time with the camera at a one-on-one session with Nikon, there are many aspects that are marked improvement on the successful D70s, and some that come as bonus features for a camera at this price range. We'll have a full test as soon as we get our hands on a production sample (as we don't test prototypes) but in the meantime here's the skinny on some of the camera's features.

The D80 has a new 10.2 effective megapixel DX Format CCD image sensor and a high-resolution color processing engine inherited from Nikon's latest professional digital SLR cameras. The camera has upped speed performance at speeds of up to 3 frames per second, for up to 100 consecutive shots (in JPEG Normal mode).
Get The Full Story






Black and White Imaging: Ilford's Perspective
by George Schaub
Given that we all have seen a shrinking in silver-based materials in general in the last year, and in light of Kodak exiting the black and white paper business, and Agfa leaving the black and white (and all photo) business altogether, we were all left wondering about the future of the medium. Would inkjet dominate all? Well, we recently received this dispatch from the folks at Ilford, and while one has to separate out the usual public relations bravado it does speak pretty directly to their growth and their optimism about the future. We reprint it unedited to give you a sense of how these things read when they come across our desk and how these folks see the future. We are quite delighted that this venerable company is doing well and that they will continue to supply us with materials in the future.
Get The Full Story


<!- ------------------------MANAGING MEDIA SPONSOR---------------------------->


Vote!
"Raw file format offers many advantages over shooting JPEG or TIFF, but needs a specific program to allow it to even be seen. DNG format. as proposed by Adobe, offers a more universal type Raw file format, and some new digital cameras from various makers have now adopted this format. Do you think DNG is a good idea or do you, like some camera manufacturers who have opted not to adopt it, consider it too much of a compromise?"
Please comment briefly on your experience with raw formats.





The Photographic Project
The Photographic Project has established itself as a learning center and gathering place for photographers/imagers from around the world.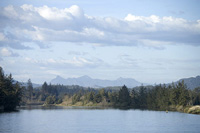 Anchell Photography Workshops
Steve Anchell is a contributing writer to Shutterbug and Rangefinder magazines. He is also the author of The Darkroom Cookbook and is working on a companion title, The Digital Cookbook. He has been teaching photography since 1979. For more information visit his website at www.anchellworkshops.com.
Digital Photography Workshops - Understanding Digital Photography
The mastery of digital imaging concepts and technology is essential for anyone working within the photographic arts today.




•
Newsletter Feedback
Let us know what you think about our Newsletter. Please send your comments to:
editorial@shutterbug.com


Subscribe • Unsubscribe




Shutterbug Home Page
• Contact Us

Copyright © Primedia Magazines, Inc. All rights reserved.