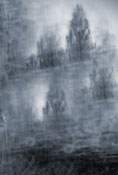 Digital Black and White Printing with George Schaub
August 30-September 4, 2010. Maine Media Workshops.
George Schaub 4-Day Course On Digital Exposure and Processing
Field shooting, techniques, processing and critiques. New Hampshire Institute of Art, Manchester, NH, August 19-22.
The Intimate Landscape
A workshop in Taos, New Mexico with G&G Schaub. Photograph exciting locales, landscapes, and learn nature photography techniques. October 10-15. Contact: The Taos Gallery, 575-758-3911.
Adobe Photoshop Lightroom Workshop
Lightroom Workshops, a series of 40 + two-day Adobe Photoshop Lightroom application intensives are being offered throughout the United States, Australia, UK, and Canada in 2010.
Cavecreek Photographic Workshops
Courses offered each month. Contact: Alan Lowy's Cavecreek Photographic Workshops, 2135 E. Gaffney Road, Phoenix, AZ 85087, 623-465-1077.


Adorama Photography Workshops
Various courses offered each month. Contact: Adorama, 800-223-2500.


John C. Campbell Folk School
Looking For Light. Free catalog with course descriptions. Contact: John C. Campbell Folk School, One Folk School Road, Brasstown, NC 28902, 800-Folk-SCH.