July 28, 2009

In This eNewsletter:
How-To – Exposure Basics II

Industry Perspective – Mama, Why Did You Take My Kodachrome Away?

What's New This Month – Creative Light, Bogen, Gitzo, Panasonic, & Tamron

How-To – Seeing Pictures: Negative Space

Vote! – Briefly describe what filter (s) you use and why

Workshops – Learn and Show

Shutterbug Forums – Your Photo & Digital Imaging Source
This ENewsletter Brought To You By:
Exposure Basics II
by George Schaub

Now we come to how exposure and creative photography go hand in hand.
Why would you need to change the aperture or shutter speed under different lighting conditions? Why would you want to use a fast shutter speed for one shot and a slow one for another? Why change apertures or ISO?
That goes to the heart of the photographic exposure system and is one of the most important aspects of the craft. As we explore this further we'll talk about "image effects." These are ways in which you interpret the scene using the tools of the camera.
Get The Full Story


The Samsung SL620 with Smart Auto allows you to capture a perfect shot every time. Samsung's innovative Smart Auto technology quickly and easily analyzes the shooting situation then selects from one of 11 optimized settings to capture your surroundings. Choose Samsung Smart Cameras – Innovation makes it easy.




Mama, Why Did You Take My Kodachrome Away?
by Ron Leach, Publisher

Faced with ever-declining demand in this digital age, Eastman Kodak recently announced it was retiring Kodachrome—it's oldest film stock—which was long favored by professional and amateur photographers alike for its rich, vibrant colors.

Immortalized by Paul Simon in the 1973 song "Kodachrome," the world's first commercially successful color film lost popularity in recent years—representing less than one percent of Kodak's total sales of still picture film sales. Over it's 74-year run, Kodachrome was produced in numerous formats, including 35mm, 120, 110, 126, 127, 828 and large format for still cameras, and 8mm, Super 8, 16mm, and 35mm for motion pictures.
Get The Full Story

Introducing AluminArte(TM). High Definition Photographic Imaging on Aluminum. AluminArte uses a unique imaging technology that is able to fully exploit the latest digital camera technology and achieve an unmatched depth of field and a wider gamut of color and saturation. Simply send us your files then choose your finish and framing options. Visit ImageWizards.net and get your free samples.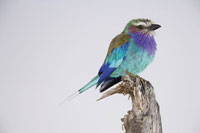 Seeing Pictures: Negative Space
What's Not There
by Jim Zuckerman

The concept of negative space has to do with compositional balance. Negative space simply means an area of an image that is largely devoid of subject matter. In other words, it's a blank area like the sky, an expanse of plaster, the surface of a body of water, etc. The white sky behind the lilac-breasted roller (#1) is considered negative space as is the green and beige painted stonework on either side of the red door (#2).
Get The Full Story



Auto FX Software's newest release, Mystical Tint Tone and Color 2.0, is a suite of 60 professional imaging filters that create professional enhancements that increase the creative value of a photo. Includes over 300 Photo Effects. Available for Mac and Windows. Download the trial version at www.autofx.com.



Vote!
With the advent of software plug-ins and image processing filters now built into cameras, do you still see a need for add-on filters for your lenses?
Please briefly describe what filter (s) you use and why.


NAPP Member Speaks Out. A few weeks back, we came across a blog post written by a new NAPP member about his take on the value of a NAPP membership. Here's the link to it so you can decide if NAPP is right for you. Special join NAPP offer!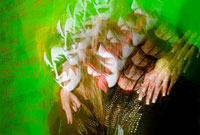 Private Film Or Digital Workshops With Steve Anchell
Salem, 1-day, weekend, or 5-day workshops. Contact: Anchell Photography Workshops, 503-375-2163, website: www.anchellworkshops.com.


John C. Campbell Folk School
Looking For Light. Free catalog with course descriptions. Contact: John C. Campbell Folk School, One Folk School Road, Brasstown, NC 28902, 800-Folk-SCH, website: www.folkschool.org.
•
Newsletter Feedback
Let us know what you think about our Newsletter. Please send your comments to:
editorial@shutterbug.com
If you would prefer not to receive future communications from Shutterbug, . You may also reach us by writing to the following address: Source Interlink Media, Inc., 261 Madison Avenue, New York, NY 10016 Att: Privacy Coordinator.
Privacy Policy
.
Copyright SOURCE INTERLINK MEDIA™ All Rights Reserved
1419 Chaffee Drive, Suite 1 | Titusville | FL | 32780