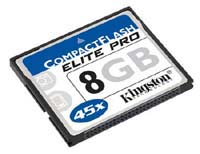 Adobe Photoshop CS2 for the Portrait and Wedding Photographer
Rick Sammon's latest interactive DVD – Adobe Photoshop CS2 for the Portrait and Wedding Photographer.
dotPhoto Next Generation Photo Sharing Site
dotPhoto has announced www.dotPhoto.com, a comprehensive multimedia and photo-sharing site.
Kingston High-Capacity 8-GB CompactFlash Elite Pro Card
Kingston Technology Company, Inc. has announced it is expanding its line of CompactFlash Elite Pro cards with the addition of a new 8-GB card.







Photokina's New Look
by George Schaub

Professional and avid photographers looking to travel to Cologne, Germany will notice some changes when they prepare for their trip to photokina 2006, Sept. 26 – Oct. 1, 2006 in Cologne, Germany. Photokina veterans should quickly forget about the previous hall number system. As a result of an altered fairground all hall numbers have changed. Halls are no longer defined by consumer or professional interest. The newly renovated and renumbered fairground has now the shape of a shopping mall. Connected by one Main Corridor "Messeboulevard" navigation is now easier than in the past. Forgot to see someone in Hall 6? Don't worry, cut through the main corridor and you will be there in no time. Traffic into the halls will be fed from four entrance points at the South, East, North and West of the fairground.
Get The Full Story


The words "photography" and "Adorama" have become synonymous for the most comprehensive resource for everything in the field of photography and optics.
Our experts are more than happy to guide you, answer your questions, and empower you with the information you need to make the right choice at the right price.To discover a world where service is key, please visit us in person, or browse our website!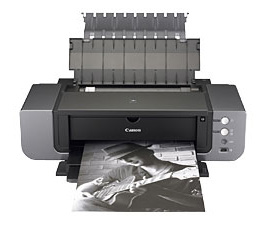 The New Pigment Ink Printers: How They Change Desktop Printing
by George Schaub
You wouldn't think that a small thing like changing the type of ink a printer uses would have a profound effect on desktop photo printing, but that's what the new products from Canon and HP might do. That change is offering pigment ink desktop printers. Epson has long been the leader in the photo/inkjet pigment printer field, starting out with the Epson 2000P, followed up by the 2200P and now their 2400 and 4800 models for the advanced amateur and pro. The new Canon and HP pigment ink printer models introduced at PMA now makes three manufacturers who have realized that pigment inks are what photo desktop printers want, and is one reason why I think that more and more photographers will be choosing pigment ink printers when making their prints at home or in the studio.
Get The Full Story


<!- ------------------------MANAGING MEDIA SPONSOR---------------------------->


Vote!
Raw file format is both an opportunity and, for some, a challenge. There's no doubt that it provides the most image information, but some still feel it is more trouble than it is worth. If you shoot with a Raw-capable camera, do you...
Please share some brief comments on your experiences with Raw file format, and why you might or might not use it.





Digital Photography Workshops - Understanding Digital Photography
The mastery of digital imaging concepts and technology is essential for anyone working within the photographic arts today.
Anchell Photography Workshops
Steve Anchell is a contributing writer to Shutterbug and Rangefinder magazines. He is also the author of The Darkroom Cookbook and is working on a companion title, The Digital Cookbook. He has been teaching photography since 1979. For more information visit his website at www.anchellworkshops.com.





•
Newsletter Feedback
Let us know what you think about our Newsletter. Please send your comments to:
editorial@shutterbug.com


Subscribe • Unsubscribe




Shutterbug Home Page
• Contact Us

Copyright © Primedia Magazines, Inc. All rights reserved.