Better Photos, More Sleep, Less Fungus
By Ron Leach, Publisher
I recently stumbled on a rather strange website dedicated to a description of "bizarre May holidays." And there was National Photo Month, sandwiched in between Better Sleep Month, National Good Car Care Month, National Barbecue Month and National Salad Month. It wasn't clear why the editors of the site considered photography so "bizarre"—especially alongside such other notable holidays as Date Your Mate Month, Revise Your Work Schedule Month, and Fungal Infection Awareness Month.

By the way, there were also some interesting daily holidays in May, including Lumpy Rug Day (May 3), International Tuba Day (May 7), National Dance Like a Chicken Day (May 14), and My Bucket's Got A Hole In It Day (May 30).
Get The Full Story

<!- ------------------------MANAGING MEDIA SPONSOR---------------------------->
Tamron Photo Workshop Series 2006
Coming to 12 US Cities. Join top photographers Tony Corbell, Andre Costantini, Don Gale, Terry Livingstone, Sandra Nykerk,Judith Pishnery and Emily Wilson in photographing beautiful outdoor settings in this intensive 1-1/2 day workshop presented by Tamron and co-sponsored by Fuji and Bogen.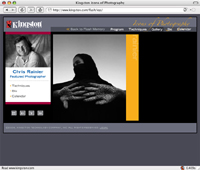 Chris Rainier on Kingston Site
Kingston Technology Company, Inc. has announced that internationally-acclaimed and award-winning documentary photographer, Chris Rainier, is the featured photographer on Kingston's Icons of Photography Web site.
PENTAX Announces K100D Digital SLR Featuring Shake Reduction
PENTAX Imaging Company has announced the PENTAX K100D, which combines 6.1 effective megapixels with a host of advanced technologies including a Shake Reduction (SR) system to deliver high-quality digital SLR photography and user-friendly operation to all levels of photographers.
Adobe Extends Camera Raw Support in Photoshop Elements and Photoshop CS2
Adobe Systems Incorporated has announced an update to the Camera Raw plug-in for Adobe Photoshop CS2, extending raw file support to eight additional digital camera models.
DXO Labs Announces DXO Optics PRO V3.55 Support For Canon EOS 30D
DxO Labs has announced that DxO Optics Pro v3.55 Digital SLR and lens automatic image quality enhancement software now supports the recently released Canon EOS 30D Digital Single-lens Reflex (SLR) camera.



Backdrop Outlet is pleased to announce the addition of Photography Education DVDs to our full line of products for the professional. Our DVD photography education titles range from those for the amateur to the successful professional. Shop online with coupon code DVDSB for 10% off your entire online order at http://www.backdropoutlet.com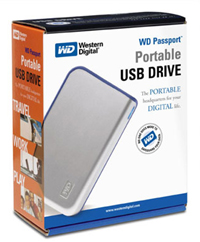 WD Passport Portable USB Drives
by George Schaub

It's clear that having a backup strategy when on the road can often make the difference in image insurance. While downloading to your laptop to clear your memory cards is now standard operating procedure, you should also consider burning to a CD or DVD as the way to go. But what happens when you have more images than those media can hold, or simply don't have the time to burn disks? That's when the new generation of portable hard drives comes into play.
A new name to us in this field is Western Digital Corp. We first met them at this year's PMA show, where they showed us their new WD Passport Portable USB Drives, which are now available with 120 GB capacity. The wallet-size drive is a simple plug and ply device, which means that all you need do is attach them via USB to your laptop and drag files and folders for quick copying and backup.
Get The Full Story


The words "photography" and "Adorama" have become synonymous for the most comprehensive resource for everything in the field of photography and optics.
Our experts are more than happy to guide you, answer your questions, and empower you with the information you need to make the right choice at the right price.To discover a world where service is key, please visit us in person, or browse our website!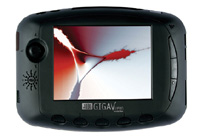 Portable Storage; Hard Drives, CD/DVD Burners, And Flash Drives
by Jack Neubart
Today's high-resolution digital cameras eat up lots of memory. High-capacity memory cards cost as much as a portable hard drive, so why not use a portable storage device and transfer card memory to that drive? Portable hard drives are battery-driven and most employ a 2.5" disk drive, while a few use the more expensive 1.8" drive. As an alternative there are portable CD and DVD burners—also battery-operated. While discs provide a readily distributable storage medium, burning data to a disc is time-consuming. Portable hard drives, on the other hand, are almost as fast as the drive in your computer. Capacity ranges from 40GB (less on some) on the most economical 2.5" and 1.8" drives, reaching 120GB on the newest 2.5"-drive devices.

Of course, if you only need something really small—about the size of a pen knife—for data transfers or backup from your computer or downloads from the camera, a flash (pen/thumb) drive is a practical and economical choice, especially since they are powered by the high-speed USB port. A select few flash drives are U3 smart technology-enabled, which lets you run applications directly from them. Even more interesting perhaps is the new storage capacity on some flash drives—reaching 8GB.
Get The Full Story


Get a free book from Focal Press! Focal Press books deliver techniques and workflow to the creative community. Turn in a competitor's book on Photoshop CS2, Elements 4.0, Painter IX or Paint Shop Pro X and we'll send you the Focal Press book. Email focalbook@elsevier.com for details! Ends June 16th.





Digital SLRs
4/3rds & New Players In D-SLRs
by Joe Farace

It was a typical night at PMA. After a short ride in a stretch limo to an undisclosed location, I sat on the floor enjoying puffer fish sashimi and chilled sake with Nikon's Yoshida Shoichiro. That night, the geishas attending us watched nervously as the CEO handed me a prototype of Nikon's 24-megapixel full-frame digital SLR. "This," he told me, "is the new F7. In the future there will be no digital SLRs, only SLRs." And then I woke up…
That's what I believe many Shutterbug readers think a trip to PMA must be like, but nothing could be further from the truth. Nikon did show its previously announced D200 digital SLR at the show but is clearly saving any big announcements for photokina later this year.
Get The Full Story

<!- ------------------------MANAGING MEDIA SPONSOR---------------------------->


Vote!
As summer approaches you might be considering taking your digital camera on the road. And, with camera producing ever-larger file sizes, the need for downloading and reformatting your memory card probably becomes greater. Please indicate your backup solutions, if any.
Please briefly describe your "on-the-road" digital solution.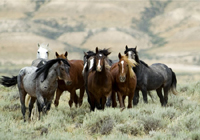 Blue Pixel Presents Nature's Best Photography Experience
Nature's Best Photography™ Experience is a Unique Educational and Instructional Event Appropriate for Digital Photographers of All Experience Levels.
"Capture the Coast" Photo Contest
Photographs, taken by amateurs, may include landscape, lifestyle, portrait, motifs (coastal details), and people.
Digital Photography Workshops - Understanding Digital Photography
The mastery of digital imaging concepts and technology is essential for anyone working within the photographic arts today.
Anchell Photography Workshops
Steve Anchell is a contributing writer to Shutterbug and Rangefinder magazines. He is also the author of The Darkroom Cookbook and is working on a companion title, The Digital Cookbook. He has been teaching photography since 1979. For more information visit his website at www.anchellworkshops.com.





•
Newsletter Feedback
Let us know what you think about our Newsletter. Please send your comments to:
editorial@shutterbug.com


Subscribe • Unsubscribe




Shutterbug Home Page
• Contact Us

Copyright © Primedia Magazines, Inc. All rights reserved.