April 28 , 2009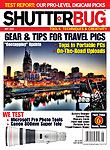 In This eNewsletter:
Test Report – Tiffen Dfx Essentials

Industry Perspective – The Passing of a Legend

What's New This Month – Canon, Nik, M-ROCK, Lensbaby, and Wacom

How-To – Exposure Diagnostics

Vote! – Comment on the attributes you set in the camera, even if you shoot raw.

Workshops – Learn and Show

Shutterbug Forums – Your Photo & Digital Imaging Source
This ENewsletter Brought To You By: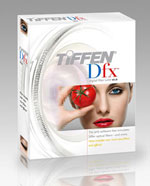 In Brief
Tiffen Dfx Essentials
by George Schaub

While Tiffen made their name in Hollywood studios, the photo community always checked out Tiffen when anything from a polarizer to a center halo filter was called for in the shot. But those were the days when photographers put filters over their lens rather than gaining effects via software. Now that we are able to manipulate the image with more software effects than most of us know what to do with, Tiffen has come up with various software filter effects packages that in some cases match what they used to offer (and in some cases still offer) in over-glass filters and in others much more. Indeed, to get even close to the effects and their variations offered in this "slimmed down" package of effects dubbed Dfx Essentials ($59.95) you'd have to carry several hundred glass filters along on every shoot.
Get The Full Story


The world's leading photographers rely on Nik Software. Learn about image editing tools and techniques that can take your photography to the next level. Our FREE online webinars showcase award-winning digital photographic filters like Viveza™, Color Efex Pro™ 3.0, and new Silver Efex Pro™. Sign up for a free webinar today!




The Passing of a Legend
by Ron Leach, Publisher

America lost a national treasure with the recent passing of celebrated New York street photographer Helen Levitt. Born on August 31, 1913 of Russian-Jewish immigrants, Levitt died peacefully in her sleep on March 29 at the age of 95.
Get The Full Story

Registration is Open for Tamron Learning Center Road Series
How-to 3-hour photo seminars and Tamron's popular hands-on, in-the-field photo workshops are hosted by local photo retailers and led by esteemed pros and Tamron's technical team of photographers. When the opportunity arises to take that perfect shot…KNOW HOW! Seating is limited. Register now.



Introducing AluminArte(TM). High Definition Photographic Imaging on Aluminum. AluminArte uses a unique imaging technology that is able to fully exploit the latest digital camera technology and achieve an unmatched depth of field and a wider gamut of color and saturation. Simply send us your files then choose your finish and framing options. Visit ImageWizards.net and get your free samples.


Exposure Diagnostics
The "Blinkies"

by George Schaub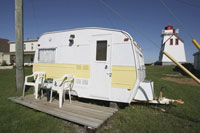 When scene contrast is high there may be a danger of overexposure, particularly when you do not take care to read the highlight values to keep them well within the dynamic range capability of the sensor. When overexposure is extreme you lose detail in the subject, cause the image to look harsh, and may eliminate the possibility of making a good print from the photo, despite your best processing efforts. One way to help avoid overexposure is to use the Highlight Warning feature in the Playback menu of your camera. This may be an option that you have to choose in the Menu or may be part of the default playback feature in your camera, accessed through toggling through the "screens" on the image playback.
Get The Full Story



Enter the Focal Press Monthly Contests! The Photoshop Challenge and Monthly Photography Contest are open to all, with monthly winners entered into grand prize drawings. Focal authors act as guest judges for both competitions. For a full schedule, visit www.focalpress.com/photography.



Vote!
In camera image processing includes curve control settings, color adjustments and even, with the new Olympus models, some "art" filters.
Does this strike you as convenient and a great way to handle image attributes when you make the image (saving time in processing later) or do you prefer to do all or most of your processing after downloading?
Please comment briefly on the attributes you set in the camera, even if you shoot raw.



Photoshop and NAPP go together like milk and cookies. For just 25¢ a day, you can learn how to make all those cool effects only Photoshop can do. No matter your skill level or what version of Photoshop you use, NAPP can help. Join today and get a FREE DVD!




Private Film Or Digital Workshops With Steve Anchell
Salem, 1-day, weekend, or 5-day workshops. Contact: Anchell Photography Workshops, 503-375-2163, website: www.anchellworkshops.com.


John C. Campbell Folk School
Looking For Light. Free catalog with course descriptions. Contact: John C. Campbell Folk School, One Folk School Road, Brasstown, NC 28902, 800-Folk-SCH, website: www.folkschool.org.
•
Newsletter Feedback
Let us know what you think about our Newsletter. Please send your comments to:
editorial@shutterbug.com
If you would prefer not to receive future communications from Shutterbug, . You may also reach us by writing to the following address: Source Interlink Media, Inc., 261 Madison Avenue, New York, NY 10016 Att: Privacy Coordinator.
Privacy Policy
.
Copyright SOURCE INTERLINK MEDIA™ All Rights Reserved
1419 Chaffee Drive, Suite 1 | Titusville | FL | 32780