Protecting Your Rights
By Ron Leach, Publisher
The U.S. Copyright Office recently issued a call for comment on "orphan works"—asking a number of questions about what to do with works that are still technically under copyright protection but where the rightful owner cannot be located. In response, four leading photography organizations submitted a detailed joint analysis of this important issue.

The four industry groups were Professional Photographers of America, Commercial Photographers International, the International Association of Professional Event Photographers, and the Student Photographic Society. Together with their affiliates and chapters, they represent some 28,000 professional photographers and photography students. Their letter to the U.S. Copyright Office, dated March 25, expressed agreement with the notion of creating an accommodation for those wishing to use works that are truly "orphaned," but it cautioned that any exception for this purpose must be narrowly drawn and should make it easy for photographers to enforce their rights.
Get The Full Story

<!- ------------------------MANAGING MEDIA SPONSOR---------------------------->
ProShow Producer allows you to create stunning DVD slide shows to sell to clients or use as a marketing tool for your photography business. Add photos, videos, and music to any show. Producer has helped thousands of photographers to make more money and get maximum exposure. Download a free trial today. www.photodex.com.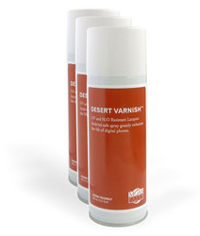 SanDisk Sponsors 2006 Red Sea Underwater Photography Competition In Israel
In recognition of the centenary of Victor Hasselblad's birth on March 8, 2006, Hasselblad has announced the Hasselblad 503CWD Anniversary Kit.
Software Cinema Announces "The Best of Dean Collins"
Easy-to-Use Monitor Calibration Tool From Pantone.
Moab Desert Varnish
Moab's new varnish is said to greatly enhance the life of digital prints and documents providing a clear water- and UV-resistant surface.
Extensis Announces Updates for Portfolio 8
Extensis, a division of Celartem Inc., has released two free updates to Portfolio 8 – the Digital Asset Management (DAM) solution for creative professionals.
Stock Photo Ads, Launches Worldwide Photography Directory
Stock Photo Ads, a newly launched Worldwide Photography Directory, offers an impressive five years of exposure for as low as $40 a year.



With the onOne Software Photoshop Plug-In Suite, you get 4 must-have plug-ins for Adobe Photoshop CS and CS2 including the all-new Genuine Fractals 4.1 that allows you to create extraordinary enlargements from your digital images. You also get Mask Pro, PhotoFrame and Intellihance Pro all for one low price.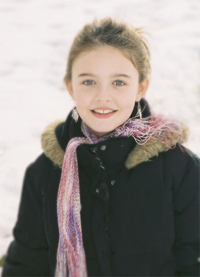 Bowens Espirit Gemini Flash System
In the Studio, and On the Go
by George Schaub
For those who need a lighting setup beyond what a shoe-mounted flash offers the choice is a monobloc or flash heads with power pack. For those who need to have a traveling kit and studio lights in one package, monoblocs are an attractive alternative, as there's no need to lug heavy power packs on the job. But monoblocs also need a power source to build up the charge required for strong output and fast recycling times. However, there's now a way to have it all in one package with a new breed of monoblocs that can work from both AC and battery power. One such is the espirit Gemini from Bowens, distributed in the US by R.T.S Inc.

The Gemini kit is composed of two flash heads (monoblocs) and a Gemini Battery set, as well as a strong duffle-bag like carrying case and stands for the heads. We worked with the 500WS heads, although the kit comes in both 250WS and 750WS units as well. The supplied stands come with an "L" bracket that allows you to mount the heads in vertical or horizontal positions. Once mounted you can choose from either AC or battery power; be sure to set the appropriate switch on the back and avoid connecting both at the same time. Once you do the green "go" light comes on quickly and you're ready to shoot. Model: Caitlin McTiernan, Photo by John Schaub
Get The Full Story


Get started in the business of photography with this free e-book and 6-day e-course. Discover how to make a decent living doing something you love, plus learn the "secrets" of working where and when you want. To get your free book and course, and begin crafting the lifestyle you seek, visit www.nynphotoschool.com.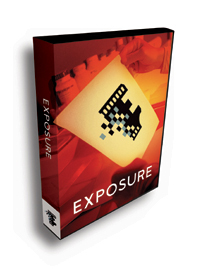 Alien Skin's Exposure
A Film Simulator For Digital Photographers
by George Schaub

A couple of years back, when digital "filters" started appearing, a number of us sat around and joked that there would soon be a Van Gogh or a Monet filter for images, with push-button conversion of any image to look like Starry Night or the lily pond in the Gardens of Giverny. It turns out that some code writer must have been listening; we now have plug-in filters to mimic just about any look or style of art. A new set of plug-in filters from Alien Skin Software, dubbed "Exposure," takes this another step in offering a myriad of options to emulate the look of a host of films. That's right, now you can turn any digital image into one that looks as if it were shot on a wide array of color and black and white films. Plus you can mimic the look of various processes, including calotype (now there's an obscure reference), daguerreotype, push-processed Tri-X, and even cross-processed Ektachrome. Goodness, they even have one option for converting an image to look like GAF 500, a film that disappeared before quite a few readers of this article were born (even though this reporter has a frozen sample of same complete with box in the downstairs freezer).
Get The Full Story

<!- ------------------------MANAGING MEDIA SPONSOR---------------------------->


Vote!
There are now numerous color management/calibration devices and programs available in a variety of price ranges. While these can be invaluable in achieving better prints and results overall, many photographers are hesitant to use them due to their perceived complexity. What is your experience with calibration setups?
Please comment briefly on your experience with color management and profiling hardware and software.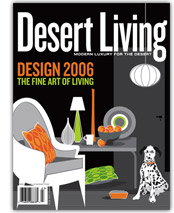 Desert Living's First Annual Photography Contest
Think your photos are worth publishing? What are we looking for? Landscapes, cityscapes, nature, architecture, people, travel, societal, food, fashion, action, sports, whatever your creative heart desires. Quality. Composition. Lighting. Emotion. The finalists will be published in the July/Aug 2006 issue of Desert Living magazine. A five-person panel consisting of the top minds in art, architecture, design and photography will judge your work. Deadline to enter May 1, 2006.
Blue Pixel Presents Nature's Best Photography Experience
Nature's Best Photography™ Experience is a Unique Educational and Instructional Event Appropriate for Digital Photographers of All Experience Levels.
"Capture the Coast" Photo Contest
Photographs, taken by amateurs, may include landscape, lifestyle, portrait, motifs (coastal details), and people.
Digital Photography Workshops - Understanding Digital Photography
The mastery of digital imaging concepts and technology is essential for anyone working within the photographic arts today.
Anchell Photography Workshops
Steve Anchell is a contributing writer to Shutterbug and Rangefinder magazines. He is also the author of The Darkroom Cookbook and is working on a companion title, The Digital Cookbook. He has been teaching photography since 1979. For more information visit his website at www.anchellworkshops.com.





•
Newsletter Feedback
Let us know what you think about our Newsletter. Please send your comments to:
editorial@shutterbug.com


Subscribe • Unsubscribe




Shutterbug Home Page
• Contact Us

Copyright © Primedia Magazines, Inc. All rights reserved.