February 26 , 2008

<!- ---------------------------------------------------->

In This eNewsletter:
How-To - Directional Light: Reveal & Obscure
Industry Perspective - The Changing Face of Photography
What's New This Month - Lexar, Sony, Kodak, Adobe, and SanDisk
Commentary - Digital Black and White
Vote! - Will you base your purchasing decision on how "smart" the camera might be?
Workshops & Contests - Learn and Show
Shutterbug Forums - Your Photo & Digital Imaging Source



This ENewsletter Brought To You By:

Directional Light: Reveal & Obscure
by George Schaub

Think of how stage lighting adds to the drama of the scene or how a painting by Rembrandt or Vermeer uses light in ways that draw the eye into and through the frame. In every visual and many performing arts the use of bright and dark values play an important role. In photography, the play of light creates the illusion of volume, defines space and forms and can even tell us about the season, the weather and time of day the picture was made. Photography, which literally means "writing with light", uses light to reveal, but at times to also obscure detail for the benefit of the visual impact of the scene.
Get The Full Story

The EIZO ColorEdge CG241W is suited to photographers looking for accurate and stable on-screen display of color and near-perfect color matching with their prints. Advanced features include a wide color gamut with 96% Adobe RGB coverage, 12-bit hardware calibration, and a digital uniformity equalizer function that ensures brightness and chroma are displayed evenly across the entire screen.



The Changing Face of Photography
By Ron Leach, Publisher
As the photo industry continues to evolve, driven by ongoing developments in digital imaging products and services, we've seen some venerable camera companies fall by the wayside while new firms from the consumer electronics sector have moved in to fill the void. Of course, many well-established legacy members of the photo industry have modified their business models and product offerings and have become more successful than ever.
Get The Full Story

ColorVision|Datacolor products have become the most recognizable and honored color calibration brand in the world. ColorVision creates digital imaging innovations for graphic designers, creative professionals and professional photographers that are affordable. Each product is designed to take the "work" out of a color managed workflow so you can concentrate on what really matters - your creativity.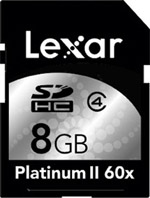 Lexar Increases Capacity of SDHC Memory Cards
Lexar has announced that it has increased the capacity of its SDHC format memory cards in all three of the company's popular product lines including Professional, Platinum II, and standard.
Sony A200 DSLR
The DSLR-A200 model features upgrades influenced by the recently-introduced, enthusiast-class DSLR-A700 camera and replaces the former Sony DSLR-A100 model, which was Sony's first in the DSLR class.
Kodak Updates Professional Portra 400-Speed Color Negative Film
Eastman Kodak Company (NYSE:EK) has announced improved versions of its Kodak Professional Portra 400NC and 400VC films.
Adobe Photoshop Elements 6 for Mac
Adobe Systems Incorporated (Nasdaq:ADBE) has announced the highly anticipated Adobe Photoshop Elements 6 software for Macintosh is now available for pre-order.
SanDisk Announces the 12-Gigabyte microSDHC
SanDisk Corporation, has announced it has begun to sample 12-gigabyte (GB) microSDHC flash memory cards to major phone manufacturers for testing and evaluation.


"Turn your talents into cash. With FotoStudio from FotoTime, you get more time to do what you do best - take photos. Upload photos to your FotoStudio gallery, set your prices, and we do the rest. When your customers place orders, our professional print lab fullfills them for you."






Digital Black and White
by George Schaub
When digital arrived it hardly seemed a scheme that would be any good for my black and white photography. I now see it as an essential part of the way I work. This required some translation and transition from film and chemical photography, but it also required a redefinition of how things work.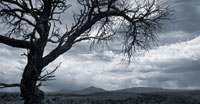 There are a number of matters at the heart of black and white photography that have changed, or at least should be looked at in a new light. For example, I always considered density (exposure plus development) as the arbiter of contrast and tonality; now I appreciate the incredible malleability of the information in the codes that make up a digital image. I had always thought that using larger format film equaled better quality prints, with more detail and greater magnification potential; now I consider pixel resolution, resampling and perhaps most importantly, bit depth as my criteria for enlargeability. My processing and printing regimen always included so-called archival processes; now I have found printing systems and ink/paper combinations that rival and sometimes surpass even the most archivally processed silver print materials in terms of longevity and fade-resistance. I would often struggle making decent prints from color images. Software programs now have numerous controls for converting color to monochrome with user-controlled input or various presets for any "look" I desire. Indeed, the very nature of the digital camera image—RGB—lends itself to custom "conversions", which can emulate the effect of placing color filters over the lens as you work.
Get The Full Story



Vote!
At this year's PMA we saw a new generation of "smart" cameras that incorporate sophisticated metering and focusing technology that almost take many of the "craft" decisions out of the hands of photographers. Do you think this is good or bad for photography, and will you base your purchasing decision on how "smart" the camera might be?
Please comment briefly on your reaction to these "smart" cameras.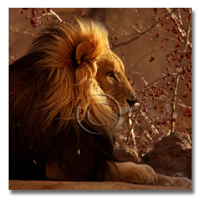 2007 NATIONAL PHOTO AWARDS
Monthly Photo Contests. $500 top prize. Online & mail-in entry available. Contact: www.NationalPhotoAwards.com, $500 top prize. Online & mail-in entry available.
Artistry Retreat and Artistry GARTEL Marketing Seminar
February 25-29, 2008; Malibu, CA
Learn both the art concepts and Corel Painter steps for turning photos into paintings in Corel Painter at the Artistry Retreat, taught by photographer, artist, author and original Painter expert Karen Sperling, who wrote the first Painter manual when the program debuted 17 years ago.
Fujifilm Sponsors Rainforest Alliance Photo Contest
Fujifilm announced its sponsorship of the Rainforest Alliance's first annual 'Picture Sustainability Photo Contest' to raise awareness around issues of sustainability and conservation. US residents are invited to submit photos illustrating sustainable agriculture, forestry and tourism. The Rainforest Alliance is an international nonprofit conservation organization.
Olympus "Photographers Of Tomorrow" Contest For Top Photography Students
Olympus has announced its inaugural "Photographers of Tomorrow" photo contest.
Kubota Image Tools Announces Spring 2008 Digital Photography Bootcamp Workshop
Kubota Image Tools is pleased to announce its 15th Digital Photography Bootcamp workshop April 20-25, 2008. Bootcamp, taught by renowned photographer Kevin Kubota, is a 5-day workshop for professional photographers designed to supply all of the technical know-how to run a successful digital portrait/wedding studio; at the same time, it encourages continued development of a photographer's unique style and creativity.



•
Newsletter Feedback
Let us know what you think about our Newsletter. Please send your comments to:
editorial@shutterbug.com







Copyright SOURCE INTERLINK MEDIA™ All Rights Reserved