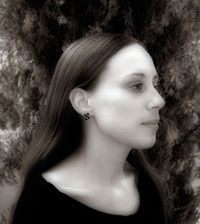 Travel Photography in Tuscany with Howard Millard
Longtime Shutterbug contributor Howard Millard is offering his "Travel Photography in the Digital Age" workshop in Italy May 12-19.
Adorama Launches Photography Workshop Series
Aimed at professionals, enthusiasts, and amateur photographers throughout the New York tri-state area, Adorama Camera, Inc. has announced the launch of an affordable new educational series, Workshops@Adorama.
Tamron Announces "Make You Mark" Photo Contest For Tamron Lens Users
The company is looking for images from photo enthusiasts that creatively capture a natural or manmade landmark.
LiveBooks Teaches National Geographic All Roads
LiveBooks, Inc. continues to support emerging, talented photojournalists with its sponsorship of National Geographic's "All Roads Photography Project" by providing the winners of this year's international competition with a hands-on workshop about web marketing best practices and their own liveBooks personalized website.
Ilford Black-And-White Challenge
The HP5 Plus Challenge, which applies only to Canada and the USA, runs until May 31, 2007, and is open to any Photographer using Ilford HP5 Plus. The special promotional boxes of Ilford Multigrade IV RC Deluxe, which are available from all Ilford Photo dealers while supplies last, include three free rolls of HP5 Plus film, whether or not the purchaser is willing to take up the challenge.
Digital Photography Workshops - Understanding Digital Photography
The mastery of digital imaging concepts and technology is essential for anyone working within the photographic arts today.
Anchell Photography Workshops
Steve Anchell is a contributing writer to Shutterbug and Rangefinder magazines. He is also the author of The Darkroom Cookbook and is working on a companion title, The Digital Cookbook. He has been teaching photography since 1979. For more information visit his website at www.anchellworkshops.com.