January 29, 2008

<!- ---------------------------------------------------->

In This eNewsletter:
How-To - Light Readings; Metering Patterns & Exposure Control
Industry Perspective - The Passing of a Legend
What's New This Month - Tamron, Delkin, hueyPro, Kodak, and more!
Commentary - A Look Ahead in Shutterbug
Vote! - Have you worked with older lenses on your newer DSLR?
Workshops & Contests - Learn and Show
Shutterbug Forums - Your Photo & Digital Imaging Source



This ENewsletter Brought To You By:

Light Readings
Metering Patterns & Exposure Control
by George Schaub

When we think of exposure our first instinct might be to rely on the metering system in the camera to always provide the correct exposure, regardless of the direction of the light or the conditions under which we expose. And for the majority of shots we would be fine, thanks to the incredible sophistication of the metering systems in cameras today. Whether the automated system is called evaluative, matrix or pattern, the scheme works by way of the system breaking the image up into numerous zones. These zones are then analyzed for not only the light in the zone itself but in the relationship of the brightness of the light in each zone to other zones. All this is then referred all to a complex look-up-table that feeds back an exposure solution. This now works with lighting situations previously considered impossible for an automatic metering system, including backlight, strong sidelight and even bright dominant scenes, such as snowy fields on a bright sunny day.
Get The Full Story

Epson Stylus® Photo R1900 Printer gives you unprecedented glossy prints. It's 8-color UltraChrome Hi-Gloss2® inks, including red and orange, are fifth generation pigment inks for improved gloss, versatility and longevity. It offers vibrant color and gallery-quality on borderless prints up to 13" x19", or 13" x 44" panoramas.
www.epson.com/SPR1900



The Passing of a Legend
By Ron Leach, Publisher
The photographic industry has lost a beloved friend, a passionate advocate, and a true legend with the recent passing of Herbert Keppler.
Burt was both mentor and inspiration to countless professional photographers, hobbyists, educators and photo equipment manufacturers worldwide. In fact, anyone who bought or sold a camera, captured a special moment with the click of a shutter, or was involved in the manufacture or marketing of a photo product in the past 57 years owes a debt of gratitude to this quiet, unassuming, but very influential man.
Get The Full Story

The EIZO ColorEdge CG241W is suited to photographers looking for accurate and stable on-screen display of color and near-perfect color matching with their prints. Advanced features include a wide color gamut with 96% Adobe RGB coverage, 12-bit hardware calibration, and a digital uniformity equalizer function that ensures brightness and chroma are displayed evenly across the entire screen.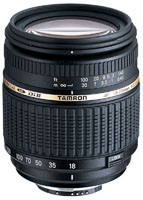 Tamron AF18-250mm Di II With Built-In Motor For Nikon Mount
Tamron has announced the AF18-250mm F/3.5-6.3 Di-II LD Aspherical (IF) Macro, a lightweight, compact and ultra high power zoom lens.
Delkin Devices Offers 16GB UDMA CompactFlash Card
Delkin Devices, Inc. has expanded CompactFlash card storage capacity and speed for digital cameras by announcing its 16GB UDMA enabled CompactFlash PRO card.
hueyPRO and Genuine Fractals 5.0 Bundle
Pantone, Inc. and onOne Software Inc. have announced a new digital imaging bundle that improves the color fidelity and image control for design projects.
Kodak to Discontinue IR B&W Film? A Letter Writing Campaign Ensues
We recently received an email from photographers James C. Williams about his efforts to convince Kodak not to discontinue manufacture of HIE-135mm film..
New Wacom Cintiq Interactive Pen Displays
Wacom Technology Corp. has announced two new members to the Cintiq family – the Cintiq 12WX and Cintiq 20WSX.


New software titles from Focal Press! Save 15% at focalbookstore.com on Black & White in Photoshop CS3 and Photoshop Lightroom by Leslie Alsheimer, the Complete RAW Workflow Guide by Philip Andrews and Adobe Photoshop Lightroom 1.1 for the Professional Photographer by David Huss and David Plotkin. Use discount code 33068 at checkout.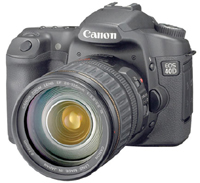 A Look Ahead in Shutterbug
by George Schaub
Each month we do our best to bring you a wide variety of articles and test reports on the latest gear, technology and creative techniques. I thought I'd take this space to let you in on what's coming in the months head in the magazine. Included are tests on the latest "full frame" DSLRs from Nikon and Canon, the inauguration of a continuing feature on the Top 20 Cameras of All Time and a revealing interview with one of the masters of photography, Albert Watson.
Get The Full Story

"Turn your talents into cash. With FotoStudio from FotoTime, you get more time to do what you do best - take photos. Upload photos to your FotoStudio gallery, set your prices, and we do the rest. When your customers place orders, our professional print lab fullfills them for you."



Vote!
There's a continuing debate about the use of "legacy glass" on modern DSLR cameras, that is, using lenses of "pre-digital" manufacture on today's cameras. Some insist that only modern lenses "dedicated to digital" will yield optimum results, while others disagree. Aside from the multiplication factor, have you worked with older lenses on your newer DSLR and found they give good results, or not?
Please comment briefly on your experiences with using both post- and pre-digital manufactured lenses.




2007 NATIONAL PHOTO AWARDS
Monthly Photo Contests. $500 top prize. Online & mail-in entry available. Contact: www.NationalPhotoAwards.com, $500 top prize. Online & mail-in entry available.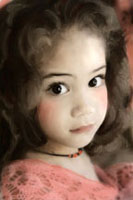 Artistry Retreat and Artistry GARTEL Marketing Seminar
February 25-29, 2008; Malibu, CA
Learn both the art concepts and Corel Painter steps for turning photos into paintings in Corel Painter at the Artistry Retreat, taught by photographer, artist, author and original Painter expert Karen Sperling, who wrote the first Painter manual when the program debuted 17 years ago.
Fujifilm Sponsors Rainforest Alliance Photo Contest
Fujifilm announced its sponsorship of the Rainforest Alliance's first annual 'Picture Sustainability Photo Contest' to raise awareness around issues of sustainability and conservation. US residents are invited to submit photos illustrating sustainable agriculture, forestry and tourism. The Rainforest Alliance is an international nonprofit conservation organization.
Olympus "Photographers Of Tomorrow" Contest For Top Photography Students
Olympus has announced its inaugural "Photographers of Tomorrow" photo contest.
Kubota Image Tools Announces Spring 2008 Digital Photography Bootcamp Workshop
Kubota Image Tools is pleased to announce its 15th Digital Photography Bootcamp workshop April 20-25, 2008. Bootcamp, taught by renowned photographer Kevin Kubota, is a 5-day workshop for professional photographers designed to supply all of the technical know-how to run a successful digital portrait/wedding studio; at the same time, it encourages continued development of a photographer's unique style and creativity.



•
Newsletter Feedback
Let us know what you think about our Newsletter. Please send your comments to:
editorial@shutterbug.com


Subscribe • Unsubscribe




Shutterbug Home Page
• Contact Us

Copyright SOURCE INTERLINK MEDIA™ All Rights Reserved