December 25, 2012
Please visit Shutterbug's Facebook page to read about what's coming up in the magazine, share your images, and interact with other readers. And be sure to "like" our page while you're there so you don't miss any exciting news!


In This eNewsletter:

• How-To – Architecture At Night And Twilight
• Industry Perspective – To Photograph, or Not to Photograph: That is the Question.
• What's New This Month – Canon, Profoto, Flex Lens, enlight, and SeaLife
• How-To – Blacklight Photography
• How-To – Meet Your Accessory Flash
• Vote! – Editing videos from your camera should be easy—is it?
• Workshops – Learn and Show
• Shutterbug Forums – Your Photo & Digital Imaging Source
This eNewsletter Brought To You By: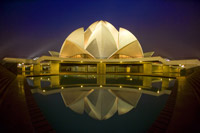 • Architecture At Night And Twilight
Using The Best Light For The Best Results
by Jim Zuckerman

Architecture is one of the subjects photographers love to shoot at home and abroad. Even if your passion is shooting landscapes or people, it's hard not to get excited by a stunning work of architecture such as the B'hai temple in New Delhi or the twin towers in Kuala Lumpur. From impressive city skylines like New York and Philadelphia to a Navajo Hogan in Monument Valley, and from the interior of a Buddhist temple in Thailand to a Bavarian castle in Germany, architecture is awe inspiring. It is art in the form of stone, steel, wood, and glass. It is often a glimpse into our past, and it is so varied throughout the world that it is endlessly intriguing.

Get The Full Story






• To Photograph, or Not to Photograph: That is the Question.
by Ron Leach, Publisher

Earlier this month a national debate ensued after a freelance photographer captured the image of a man just before a New York subway train fatally struck him after he was pushed onto the tracks. The controversial photograph was subsequently published on the cover of the NY Post under the gruesome headline "DOOMED."

Get The Full Story





• 2013 WPPI Registration and Room Discounts
Get ready to "learn, live and love" photography at WPPI 2013, the nation's leading conference & expo for wedding and portrait photographers. Find inspiration from top photographers, gain knowledge and ideas from educational seminars, and discover and compare new products and services at the expo. There are over 100 seminars, from lighting and posing to marketing and beyond. There's a class tailored to your photographic needs.

• Canon Intros Two Pro Lenses
Canon U.S.A., Inc.announced two new additions to the Company's EF lens family, the new EF 24-70mm f/4L IS USM and EF 35mm f/2 IS USM lenses. Each of these two lenses features unique optical attributes for a variety of situations. The new EF 24-70mm f/4L IS USM has macro shooting capabilities at the telephoto end and the EF 35mm f/2 IS USM adds Canon's proprietary Image Stabilization (IS) to this popular prime lens focal length.

• Profoto Introduces New RFi Softboxes
These easy-to-use RFi Softboxes are available in 12 different sizes and four models: rectangular, square, octagonal and strip. In addition, users will not need to worry about what strobes they are using as the new speedring adaptors make the RFi Softboxes compatible with no less than 26 different flash brands.

• Flex Lens Shade
The Flex Lens Shade is a flexible lens shade that can be easily attached to any lens to block unwanted light from the lens. This large (7 x 11"/17.78 x 27.94 cm) lens shade attaches to a lens or lens hood using the included touch-tab strap, and can be bent into whatever shape you need to prevent lens flare--the shade keeps the shape you bend it into. It will also block rain from your lens (the lens shade is made from waterproof ballistic nylon with double-stitch sewing and finished edges). The Flex Lens Shade weighs just 1.2 oz (34 g) and lies flat for easy storage and transport. The suggested retail price is $39.99.

• enlight photo's ioShutter for Nikon
Founder of enlight photo, James Madelin, launches ioShutter for Nikon, a simple-to-use and versatile shutter release accessory for SLRs, ioShutter connects your iPhone, iPod touch or iPad direct to your SLR. The ioShutter app then offers extensive shutter control features. ioShutter makes pin-sharp long exposures, stunning light trails, timelapse sequences and more easy for amateur and pro photographers alike. ioShutter even includes ShakeToTake movement and ClapToSnap sound triggers.

• SeaLife Fisheye Wide Angle Lens
Since the initial announcement of its introduction in July, underwater photographers have eagerly awaited the arrival of SeaLife's widest angle and most advanced external lens to date. The wait is over. The SeaLife Fisheye Wide Angle Lens is now shipping to SeaLife dealers.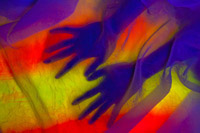 • Blacklight Photography
A '60's Technique Made New
by Jim Zuckerman

The ultra intense colors emitted from phosphorescent paint under a blacklight grab everyone's attention. These colors exist nowhere in nature and any photographer who loves to think outside the box should experiment with the amazing possibilities this technique affords.

Get The Full Story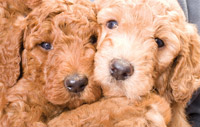 • Meet Your Accessory Flash
Modes, Buttons, And Lighting Control
by Jim Zuckerman



If this were a perfect world, ice cream would be good for you, celery would be fattening, and camera manufacturers would arrange the controls on all flash units in the same place. It's too bad on all accounts.

Even though portable flash units have buttons and dials in different places, the basic functions of the various features are the same. In this section, I will go over them and explain when to use them. You will probably need to consult the manual that came with your flash to identify where the features I discuss reside on your unit. Whenever you travel away from home, it's a good idea to have this manual with you because if you don't use a function for a while, it's easy to forget where it is and how to use it.

Get The Full Story







• Vote!
Editing videos from your camera should be easy—is it?







• AdoramaTV Watch, Learn , Create
We'd like you to know that our friends at Adorama have an exciting new resource that's a key part of their photographic education initiative. See host, Mark Wallace, present how-to videos for everyone from snapshooters to enthusiasts to professional photographers, plus product reviews, interviews with today's top professional photographers, and reviews of iPad apps. AdoramaTV is the newest part of the Adorama Learning Center, which has thousands of photo-related how-to articles, product reviews and buying guides. New videos are added daily. Visit us today and ignite your passion…

• Cavecreek Photographic Workshops
Courses offered each month. Contact: Alan Lowy's Cavecreek Photographic Workshops, 2135 E. Gaffney Road, Phoenix, AZ 85087, 623-465-1077.

• Adorama Photography Workshops
Various courses offered each month. Contact: Adorama, 800-223-2500.



•Newsletter Feedback
Let us know what you think about our Newsletter. Please send your comments to:
editorial@shutterbug.com

• To Change Your Email Address
Please send your request to: zachary.rizzuto@sorc.com


If you would prefer not to receive future communications from Shutterbug, unsubscribe here. You may also reach us by writing to the following address: Source Interlink Media, Inc., 261 Madison Avenue, New York, NY 10016 Att: Privacy Coordinator. Privacy Policy.

Shutterbug Home Page • Print & Web Media Kit • Contact Us
Copyright SOURCE INTERLINK MEDIA™ All Rights Reserved
1415 Chaffee Drive, Suite 10 | Titusville | FL | 32780