December 27, 2011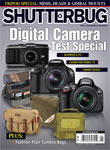 In This eNewsletter:

• How-To – Monochrome Color
• Industry Perspective – Protecting Metadata for Photographers And Users of Digital Media Files
• What's New This Month – CES, Leica, Panasonic, BosTail, and onOne
• How-To – Studio Photography
• How-To – Telephoto Lenses
• Vote! – Comment briefly on your thoughts on using the cloud to store your images.
• Workshops – Learn and Show
• Shutterbug Forums – Your Photo & Digital Imaging Source

This eNewsletter Brought To You By: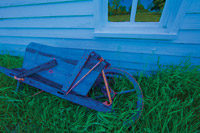 • Monochrome Color
Seeing And Creating
by Jim Zuckerman

Monochromatic color themes have been around since the inception of photography. Toning black and white prints with a sepia toner was begun at a time when photographers could only dream of color. The noxious fumes made the darkroom work memorable, to say the least. With digital technology, we can get the same look of a toned print. When I first started learning Photoshop, I translated my knowledge of the darkroom into the digital world. In other words, I learned how to create in the computer the same effects that I had been creating in the darkroom.

Get The Full Story






• Protecting Metadata for Photographers And Users of Digital Media Files
by Ron Leach, Publisher

Three prominent industry organizations have just launched a comprehensive and long-needed campaign to permanently embed standardized metadata and copyright-status information in digital files. The program is intended to benefit those who create, as well as use, digital photos, text, audio and video files.

Get The Full Story



Caught again not looking your best? With Perfect365 for Mac, all it talks is one tap to touch up your portraits. Need a bit of color added to your lips? Add some shimmer to jazz up those eyes? Let Perfect365 highlight your natural beauty with touch-up, make-up, and face enhancing tools.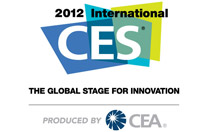 • 2012 International CES®
The 2012 CES boasts more than 250 conference sessions and 500 speakers ready to expand your knowledge and increase your inspiration. Pair that with the more than 2,700 exhibitors showcasing their most innovative and ingenious products and services, you'll quickly see why CES is the home of unbridled, jaw-dropping ideas.

• Leica X1: A "Traditionalist" Compact
The Leica X1 ($1,995) is a fixed focal length, non-interchangeable lens compact with a fast f/2.8 lens and 12.9MP CMOS APS-C sensor. Introduced over a year ago in silver and recently in black, it keeps apace with firmware upgrades, the most recent of which is claimed improvement of JPEG quality and enhanced AF speed in low light.

• Panasonic LUMIX GX1
Panasonic announced its latest Compact System Camera (CSC), the LUMIX DMC-GX1, which joins Panasonic's award-winning LUMIX G Series of digital cameras. The new LUMIX GX1 features a 16.01-megapixel Live MOS sensor and Venus Engine, helping to ensure real-to-life images through excellent resolution, image rendering and color reproduction. Even in low-light situations and at maximum 12800 high ISO sensitivity, the LUMIX GX1 can produce stunning photos and videos, and because of its compact size it can be easily carried for daily use.

• BosTail by BosStrap
With a BosTail, you can permanently free up your tripod attachment socket and possibly avoid serious damage to your camera. BosTails can be used with any sling style camera strap. BosTails include a slip lock and a nickel plated, metal ring which is permanently attached to the BosTail. BosTails can be adjusted from 2" to 4" to accommodate different camera body heights and carrying configurations.

• onOne Software New Releases
OnOne Software has evolved its product line to offer the best tools for solving the most common problems faced by photographers today and integrate seamlessly into their workflow of choice. Photographers can use any of these onOne products as standalone applications as well as access them from within Photoshop, Lightroom or Aperture—or as integrated modules in the new Perfect Photo Suite 6.




• Studio Photography
A Basic Setup Might Be All You Need
by Jim Zuckerman



Shooting in a studio intimidates a lot of photographers, but the truth is it's not hard at all. There are a few basic lighting configurations to learn, and with the immediate feedback from the LCD monitor on the back of the camera, you can see immediately if you have the lighting, the pose, and the expression you want. In addition, you don't need a huge space and it's not necessary to spend thousands of dollars on lighting equipment. You can even set up a mini-studio with a $10 photoflood and a background with a white wall or a piece of black fabric.

Get The Full Story



Fa la la la la with Focal Press this holiday season! Enter-to-win an Amazon® Kindle™ and check out our latest and greatest titles in photography, filmmaking, animation, games, music, audio engineering, web and graphic design and theatre.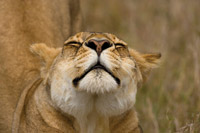 • Telephoto Lenses
Up Close And Personal
by Jim Zuckerman

Photographers love telephoto lenses. We can't always get close to the subjects we want to shoot, and a telephoto lens allows us to fill a significant part of the frame with them. That makes a picture with a lot of visual impact. Virtually all subjects are dramatized by the use of a telephoto—wildlife, children, sports, nature, architectural design, flowers, and more.

Get The Full Story







• Vote!
How do you feel about storing your images in the "cloud?"
Please comment briefly on your thoughts on using the cloud to store your images.







• AdoramaTV Watch, Learn , Create
We'd like you to know that our friends at Adorama have an exciting new resource that's a key part of their photographic education initiative. See host, Mark Wallace, present how-to videos for everyone from snapshooters to enthusiasts to professional photographers, plus product reviews, interviews with today's top professional photographers, and reviews of iPad apps. AdoramaTV is the newest part of the Adorama Learning Center, which has thousands of photo-related how-to articles, product reviews and buying guides. New videos are added daily. Visit us today and ignite your passion…

• Cavecreek Photographic Workshops
Courses offered each month. Contact: Alan Lowy's Cavecreek Photographic Workshops, 2135 E. Gaffney Road, Phoenix, AZ 85087, 623-465-1077.

• Adorama Photography Workshops
Various courses offered each month. Contact: Adorama, 800-223-2500.





•Newsletter Feedback
Let us know what you think about our Newsletter. Please send your comments to:
editorial@shutterbug.com

• To Change Your Email Address
Please send your request to: Allyson.Fischgrund@sorc.com


If you would prefer not to receive future communications from Shutterbug, unsubscribe here. You may also reach us by writing to the following address: Source Interlink Media, Inc., 261 Madison Avenue, New York, NY 10016 Att: Privacy Coordinator. Privacy Policy.

Shutterbug Home Page • Print & Web Media Kit • Contact Us
Copyright SOURCE INTERLINK MEDIA™ All Rights Reserved
1415 Chaffee Drive, Suite 10 | Titusville | FL | 32780