November 27, 2012
Please visit Shutterbug's Facebook page to read about what's coming up in the magazine, share your images, and interact with other readers. And be sure to "like" our page while you're there so you don't miss any exciting news!



In This eNewsletter:

• How-To – Tabletops And Speedlights
• Industry Perspective – Looking Through a Straw
• What's New This Month – onOne, Phase One, Argraph, Paul C. Buff, and Nikon
• How-To – Umbrella Options
• How-To – Umbrellas Vs. Lightbanks
• Vote! – In our January issue we report that more and more "full frame" cameras are being offered.
• Workshops – Learn and Show
• Shutterbug Forums – Your Photo & Digital Imaging Source
This eNewsletter Brought To You By: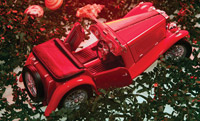 • Tabletops And Speedlights
Shoot Small Subjects With Affordable Set-Ups
by Jack Neubart

Tabletop photography can be a small product or it may be a fantasy world in miniature. It can be used to make flattering images of things you want to sell online, as a way to catalog a collection you own or as a photographic exercise for a rainy day.

The word "tabletop" itself is somewhat vague. How big or small is it exactly? Well, for my tabletop in this instance I decided to use an inexpensive, round coffee table. The working height is a bit low, but I manage. It features milk-white translucent glass, which I light from underneath. The support struts sometimes get in the way, as does the lower shelf. But, like I said, I manage. And it doesn't take up extra space. I improvise from there, using other tools at my disposal and adding other background materials.

Get The Full Story






• Looking Through a Straw
by Ron Leach, Publisher

Duke University scientists have developed an experimental camera as part of a $25 million project funded by the U.S. Department of Defense with the potential to change how we capture and view images in the future. Dubbed Aware-2, the camera offers remarkable resolution characteristics and could ultimately be employed by the military for aerial and land-based surveillance.

Get The Full Story




Picture this – SALE and an EXTRA 10% OFF for Shutterbug readers!
Save time and money with Portrait Professional intelligent airbrushing software. Try it for free at www.PortraitProfessional.com and use coupon code STRB69 to claim the special offer. See what it can do for your photos.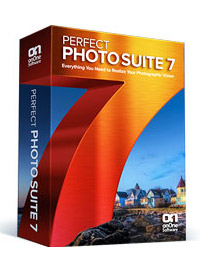 • Perfect Photo Suite 7
onOne Software, Inc. announced the availability of Perfect Photo Suite 7. Improved to give photographers even more ways to maximize their creativity and solve common problems in digital photography, Perfect Photo Suite 7 provides easy-to-use and powerful tools to develop stunning black and white photographs, enhance the look and feel of images with professionally-designed effects, beautifully retouch portraits, replace unwanted backgrounds, control depth-of-field after the shot has been taken, as well as resize and prepare images for print, in robust layered file workflow—in one affordable package.

• Capture One Pro 7
Phase One released Capture One Pro 7. Capture One Pro 7 is a major release built on a new processing engine with new and advanced professional tools that dramatically boost out-of-the-box image quality, offering exquisite detail and color rendition. Powerful digital asset management functionality, derived from years of technical expertise built into the Media Pro catalog system, has been added to offer more options to select, search and organize image files. And the world's most advanced tethering shooting solution now includes Live View support for selected DSLRs.

• 300mm – 600mm Super-Macro-Zoom Lens
Argraph Corporation is introducing the new V-HQ 300 – 600mm IF ED f/4.1-5.7 Macro Zoom Lens. For the past five years Elicar has been developing its new super telephoto 300-600mm f/4.1-5.7 and after a continuous process of improvements after improvements they have succeeded in adding Macro capability to the lens.

• Paul C. Buff Releases Two Limited Edition AlienBees
Paul C. Buff, Inc. is excited to introduce two new limited edition colors available for their famous AlienBees™ line of self-contained flash units. The wildly popular AlienBees™ flash units, currently available in five bold colors to match the creative courage of the professionals and amateur photographers who love them, will be offered for a limited time in two new colors selected by CEO and sole owner Paul C. Buff himself: Purple Haze and Navajo Turquoise.

• New Nikon 1 V2
Nikon Inc. announced the new 14.2-megapixel Nikon 1 V2, the latest addition to the revolutionary Nikon 1 Advanced Camera with Interchangeable Lens System. Designed for the creative consumer who seeks stunning images and HD video, the V2 incorporates a myriad of new features aimed at improving the shooting experience, including a new ergonomic grip for familiar handling, a built-in flash and the addition of a Command Mode Dial to provide easy access to features and controls. Nikon also introduced the new SB-N7, an optional compact speedlight that offers versatile lighting possibilities for Nikon 1 V1 and Nikon 1 V2 shooters.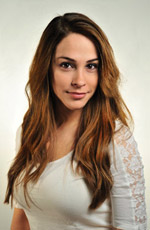 • Umbrella Options
Bounce & "Light-Through" For Different Effects
by Chuck Gloman

Rain or shine, you can always depend on an umbrella to give you soft, even illumination on your subjects. Whether using tungsten lighting, photofloods, or flash activated monolights, pointing the light into the umbrella will provide a controllable source of lighting. What follows are just some of the possibilities you have at your disposal with umbrellas. Changing the positioning of the unit(s), the output, the color of the umbrella, adding a gel and changing the background can make any subject a work of art.

Get The Full Story



Giottos High performance is always a value.
Tripods*
Monopods*
Ballheads*
Panheads; Quick Releases; Lightstands; Cleaning Kits; Screen Protectors; Accessories
* 5-Year Warranty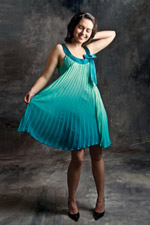 • Umbrellas Vs. Lightbanks
Choose The Right Lighting Tool For The Job
by Joe Farace

Portrait lighting sources have 4 major characteristics: color, direction, quantity and quality. When working with any light source, from speedlights to moonlights, the best way to improve the quality of your lighting is with modification devices such as an umbrella or a lightbank. Each one has their own advantages and disadvantages. But no matter which one you chose, each device is governed by this important rule. The closer a light source is to the subject the softer it is; the further away the light source is, the harder it becomes.

Get The Full Story







• Vote!
In our January issue we report that more and more "full frame" cameras are being offered.







• AdoramaTV Watch, Learn , Create
We'd like you to know that our friends at Adorama have an exciting new resource that's a key part of their photographic education initiative. See host, Mark Wallace, present how-to videos for everyone from snapshooters to enthusiasts to professional photographers, plus product reviews, interviews with today's top professional photographers, and reviews of iPad apps. AdoramaTV is the newest part of the Adorama Learning Center, which has thousands of photo-related how-to articles, product reviews and buying guides. New videos are added daily. Visit us today and ignite your passion…

• Cavecreek Photographic Workshops
Courses offered each month. Contact: Alan Lowy's Cavecreek Photographic Workshops, 2135 E. Gaffney Road, Phoenix, AZ 85087, 623-465-1077.

• Adorama Photography Workshops
Various courses offered each month. Contact: Adorama, 800-223-2500.



•Newsletter Feedback
Let us know what you think about our Newsletter. Please send your comments to:
editorial@shutterbug.com

• To Change Your Email Address
Please send your request to: zachary.rizzuto@sorc.com


If you would prefer not to receive future communications from Shutterbug, unsubscribe here. You may also reach us by writing to the following address: Source Interlink Media, Inc., 261 Madison Avenue, New York, NY 10016 Att: Privacy Coordinator. Privacy Policy.

Shutterbug Home Page • Print & Web Media Kit • Contact Us
Copyright SOURCE INTERLINK MEDIA™ All Rights Reserved
1415 Chaffee Drive, Suite 10 | Titusville | FL | 32780