October 29, 2013
Please visit Shutterbug's Facebook page to read about what's coming up in the magazine, share your images, and interact with other readers. And be sure to "like" our page while you're there so you don't miss any exciting news!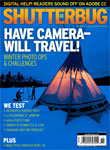 In This eNewsletter:

• How-To – Using Flash For Macro
• Industry Perspective – Some Favorite Quotes About Our Craft
• What's New This Month – CES, Photo Sundial, Sony, PocketWizard, and Flashpoint
• How-To – Experiments With Flash
• How-To – Eliminating Distracting Elements
• How-To – Exposure Modes
• Vote! – There are numerous software options for creating B&W images from digital RGB files.
• Workshops – Learn and Show
• Shutterbug Forums – Your Photo & Digital Imaging Source
This eNewsletter Brought To You By: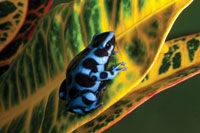 • Using Flash For Macro
Up Close And Personal
by Jim Zuckerman

Macro photography is endlessly fascinating. It opens your eyes to a world that most people never notice. Taking photographs of small, intriguing subjects, especially in nature, can be a life-long pursuit. It's endlessly captivating as you can see in, the foot of a poison dart frog, and, a close encounter with a caterpillar. Macro photography is very technical, though, and it must be approached correctly or you won't be happy with the results.

Get The Full Story






• Some Favorite Quotes About Our Craft
by Ron Leach, Publisher

I was recently reading about American documentary photographer and photojournalist Dorothea Lange and was reminded of one of my favorite quotes, in which she said "The camera is an instrument that teaches people how to see without a camera." Afterward, I thought it might be fun to take a look at what other luminaries have said about our craft.

Get The Full Story





• 2014 CES International
CES attracts all who thrive on the business of consumer technologies. You'll mix with senior executives from Fortune 500 companies and reporters from global media just as easily as you'll encounter enterprising venture capitalists, stumble upon entrepreneurs from eager startups and hangout with avid enthusiasts of technology just like you. Register today for the 2014 International CES! We look forward to welcoming you to Las Vegas in January.

• Sony NEX-5T with Wi-Fi, NFC and Fast Hybrid AF
The versatile new Sony α NEX-5T compact system camera combines a stylish, ultra-compact design and the creative capabilities of interchangeable lenses with large-sensor image quality, speedy Auto Focus (AF) and the convenience of NFC (Near Field Communication) one-touch for easier Wi-Fi connectivity.

• Photo Sundial
Rick Sammon has a new iPhone and iPad app that will help you find the best light for the best pictures - day and night. It's called Rick Sammon's Photo Sundial and is on sale for $2.99. The app not only shows the sun's position and where shadows will fall, but it also displays the phases of the moon, a five-day weather forecast, a sun compass, a shadows meter and 25 of Rick's favorite sunrise/sunset images with tips.

• PocketWizard Trigger Cable for Speedlights
LPA Design, manufacturers of PocketWizard Photo Products, announced the immediate availability of the new hot shoe to miniphone cable (HSFM3). This three-foot cable, which has a basic (non-TTL) hot shoe on one end and a mono miniphone connector on the other, allows photographers to slide any speedlight style flash into the shoe to avoid using the sometimes unreliable or missing PC port.

• Glow Series Studio Lighting Modifiers
Adorama recently launched its brand new photography diffusion and accessories line, Glow by Flashpoint. Adorama's brand new line of professional studio and on-location lighting modifiers employs advanced technology designed to create perfect editorial and product still life images. Glow by Flashpoint offers softboxes in varying shapes and sizes.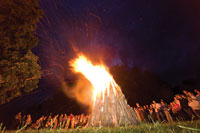 • Experiments With Flash
Creative And Fun Techniques
by Jim Zuckerman

There are many fun and creative images you can create with flash if you allow yourself to think outside the box. In the past when we all shot film, we had to wait until the film came back from the lab to see the results. If the pictures weren't what we wanted, we'd have to start over and figure out how to improve the images on the next roll of film.

Get The Full Story




• Eliminating Distracting Elements
Creative Use Of Depth Of Field
by Jim Zuckerman

Backgrounds are virtually as important as subjects in making a picture work. If they are messy and there is a lot going on, they tug at our eyes and pull our attention away from your subject. Just as you carefully consider your subjects, at the same time you need to carefully consider the background. For example, is it too light? Too messy? Too attention-grabbing? Does it have distracting lines or colors? Is it too sharp or too defined?

Get The Full Story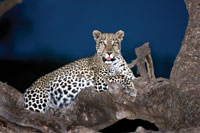 • Exposure Modes
Choosing The Right One To Match The Scene
by Jim Zuckerman



You have several Exposure mode choices on the camera, and they affect the exposures you get when using flash. They even have a bearing on the color balance in your pictures. For example, notice in the picture of my wife and Rexie, our great Pyrenees, that the color of the light in the background is yellowish while the lighting in the foreground is white without any apparent color shift. I was able to do this because I used Aperture Priority to choose a narrower aperture which, in turn, forced the shutter speed to be slower.

Get The Full Story







• Vote!
There are numerous software options for creating B&W images from digital RGB files.








• AdoramaTV Watch, Learn , Create
We'd like you to know that our friends at Adorama have an exciting new resource that's a key part of their photographic education initiative. See host, Mark Wallace, present how-to videos for everyone from snapshooters to enthusiasts to professional photographers, plus product reviews, interviews with today's top professional photographers, and reviews of iPad apps. AdoramaTV is the newest part of the Adorama Learning Center, which has thousands of photo-related how-to articles, product reviews and buying guides. New videos are added daily. Visit us today and ignite your passion…

• Adorama Photography Workshops
Various courses offered each month. Contact: Adorama, 800-223-2500.


•Newsletter Feedback
Let us know what you think about our Newsletter. Please send your comments to:
editorial@shutterbug.com

• To Change Your Email Address
Please send your request to: zachary.rizzuto@sorc.com


If you would prefer not to receive future communications from Shutterbug, unsubscribe here. You may also reach us by writing to the following address: Source Interlink Media, Inc., 261 Madison Avenue, New York, NY 10016 Att: Privacy Coordinator. Privacy Policy.

Shutterbug Home Page • Print & Web Media Kit • Contact Us
Copyright SOURCE INTERLINK MEDIA™ All Rights Reserved
1415 Chaffee Drive, Suite 10 | Titusville | FL | 32780