October 25, 2011

In This eNewsletter:

• How-To – What Is White Light?
• Industry Perspective – The Power of Protest Photography
• What's New This Month – Ricoh, Westcott, SanDisk, Vanguard, and Sekonic
• How-To – White On White
• How-To – Window Light
• Vote! – Comment briefly on your shooting experience with a compact system camera.
• Workshops – Learn and Show
• Shutterbug Forums – Your Photo & Digital Imaging Source

This eNewsletter Brought To You By: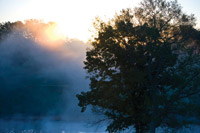 • What Is White Light?
How Your Camera "Sees" Color
by Jim Zuckerman

Many photographers use the term white light without knowing its precise definition in photography. After all, there are many types of lighting that we could be talking about, such as the sun, the lamps in our living room, fluorescent fixtures, open shade on an overcast day, late afternoon sunlight, a mercury vapor street lamp, or flash. Which one of these should set the standard by which we judge all other light?

Get The Full Story






• The Power of Protest Photography
by Ron Leach, Publisher

A "great" photograph isn't necessarily a beautiful photograph. In fact, some of history's most compelling images have been those that made a statement about contemporary culture or motivated people to support a cause. These days, the power of photography to instigate social change is perhaps most evident in documentary images of public protests here and abroad.

Get The Full Story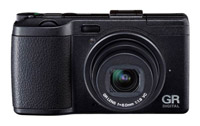 • Ricoh GR DIGITAL IV
Ricoh Co., Ltd. announced the GR DIGITAL IV digital camera, the successor model to the GR DIGITAL III, which offers enhanced Quick Shooting capability and image quality.
Ricoh has introduced a Hybrid AF System and an Image-sensor-shift Image Stabilization Function, which makes use of Ricoh's independently developed external AF sensor, and a 3-inch, approximately 1.23 million-dot VGA LCD monitor for heightened outdoor visibility. The addition of an electronic level that can detect inclination in the tilt direction, as well as the conventional horizontal direction also improves operability. Moreover, the inclusion of Dynamic Range Compensation makes it possible to shoot subjects in backlit or high-contrast scenes in the way the eye sees them, and Interval Composite, which can combine images shot at a certain shooting interval, advances the camera's expressive capabilities.

• Westcott's Photo Basics Expands Reflector Options
Photo Basics announced the addition of three more 5-in-1 reflector sizes to the product line. The new reflectors provide more options to the aspiring photographer at a very competitive price. Each reflector contains a slipcover with gold, black, white and silver as well as a 1-stop diffusion panel and comes in a cloth round carry case for ease of transport.
The new 20" 5-in-1 Reflector (#306) opens to 20" and collapses down to 8". Weighing less than a pound (0.55 lbs), this is the ideal reflector for any on-location photographer. The street price is $19.90.

• SanDisk Memory Vault Claims 100 Year Preservation
SanDisk Corporation (NASDAQ: SNDK) introduced the SanDisk Memory Vault, the first product in a new category of devices that are designed for long-term data preservation. SanDisk announced the device today as part of a comprehensive new suite of retail products.

• Vanguard's New Photo Bags and Sporting Optics
Vanguard has introduced new photo messenger bags, slings, backpacks and sporting optics.
The Heralder Series is a fast-action messenger bag for on-the-move photographers, such as photojournalists and event photographers. With The Heralder's Quick Top Access, photographers will never miss a beat of the action, or be scooped by the competition, because it eliminates fumbling with gear. With just one quick zip, users can access gear and get shooting in a split second!

• Sekonic L-758 Light Meter Upgrades for Mac
Sekonic announced a free downloadable upgrade to its L-758 Light Meter application software ("Sekonic Data Transfer Software" for Macintosh) and the USB driver for the latest versions of the Macintosh operating system: OS 10.7 (Lion) and OS 10.6 (Snow Leopard).
Sekonic's new Version 2.1 Data Transfer Software is used to easily create and edit camera exposure profiles and then transfer them to the L-758DR DigitalMaster for extremely accurate control of exposure. Along with the sensor's dynamic range, it records the unique variations of a digital camera, such as the effects of shutter speed and aperture mechanisms as well as the characteristics of the lens in use. The Sekonic L-758DR is the only meter that can be calibrated to read light the way a particular camera system reads light.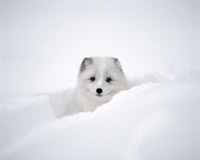 • White On White
Exposure Techniques And Options
by Jim Zuckerman



One of my favorite color combinations is white on white and I want to introduce this approach to using color because the results can be so beautiful.

There is something ethereal and captivating about images that are devoid of the colors that we associate with the spectrum. Images that are primarily white seem pristine, intriguing, and they will complement virtually any type of home or office décor if you are looking to frame some of your photography.

Get The Full Story



Course Technology PTR wants to know what you think of our digital photography books and resources. Visit our Facebook Page and fill out a quick six question survey for a chance to win a $100 American Express gift card. While there, be sure to let us know what you think about our books (or anything else related to the digital arts) on our wall. We're listening!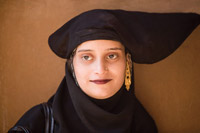 • Window Light
Classic Illumination, Proper Exposure
by Jim Zuckerman

When I refer to window light, I am talking about the soft lighting that comes in through a window when it faces north or when the sky is overcast. This is one of the most attractive types of light photographers use, and it has been a source of inspiration for traditional artists over the centuries when they painted portraits of people, still life images, and the interiors of magnificent works of architecture.

Get The Full Story



Giottos High performance is always a value.
Tripods*
Monopods*
Ballheads*
Panheads; Quick Releases; Lightstands; Cleaning Kits; Screen Protectors; Accessories
* 5-Year Warranty





• Vote!
What's your reaction to Compact System Cameras, small mirrorless cameras with interchangeable lenses?
Please comment briefly on your shooting experience with a compact system camera.







• AdoramaTV Watch, Learn , Create
We'd like you to know that our friends at Adorama have an exciting new resource that's a key part of their photographic education initiative. See host, Mark Wallace, present how-to videos for everyone from snapshooters to enthusiasts to professional photographers, plus product reviews, interviews with today's top professional photographers, and reviews of iPad apps. AdoramaTV is the newest part of the Adorama Learning Center, which has thousands of photo-related how-to articles, product reviews and buying guides. New videos are added daily. Visit us today and ignite your passion…

• Cavecreek Photographic Workshops
Courses offered each month. Contact: Alan Lowy's Cavecreek Photographic Workshops, 2135 E. Gaffney Road, Phoenix, AZ 85087, 623-465-1077.

• Adorama Photography Workshops
Various courses offered each month. Contact: Adorama, 800-223-2500.





•Newsletter Feedback
Let us know what you think about our Newsletter. Please send your comments to:
editorial@shutterbug.com

• To Change Your Email Address
Please send your request to: Allyson.Fischgrund@sorc.com


If you would prefer not to receive future communications from Shutterbug, unsubscribe here. You may also reach us by writing to the following address: Source Interlink Media, Inc., 261 Madison Avenue, New York, NY 10016 Att: Privacy Coordinator. Privacy Policy.

Shutterbug Home Page • Print & Web Media Kit • Contact Us
Copyright SOURCE INTERLINK MEDIA™ All Rights Reserved
1415 Chaffee Drive, Suite 10 | Titusville | FL | 32780