September 24, 2013
Please visit Shutterbug's Facebook page to read about what's coming up in the magazine, share your images, and interact with other readers. And be sure to "like" our page while you're there so you don't miss any exciting news!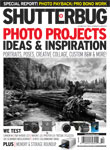 In This eNewsletter:

• How-To – Exposure = Emotion
• Industry Perspective – National Geographic: Celebrating 125 Years As an Innovative Leader in Visual Storytelling
• What's New This Month – National Geographic, EXUS, SKB, Ilford/Canon, HDR Expose 3
• How-To – HDR Processing
• How-To – LEDs For The Portrait Photographer
• How-To – Background Magic
• Vote! – "Mirrorless" new camera intros are outstripping new DSLR intros three to one.
• Workshops – Learn and Show
• Shutterbug Forums – Your Photo & Digital Imaging Source
This eNewsletter Brought To You By: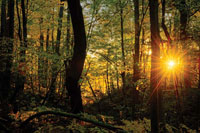 • Exposure = Emotion
Your Story—Your Photograph!
by Moose Peterson

What makes us stop and say to ourselves, "There's a photograph here!"? It really comes down to one element that is all around us—light. The play of light off objects, critters and people is what grabs the mind's eye and makes us take note and sparks visual interest in the viewer. There are lots of processes that go into that final photograph to make it successful, yet none are as important as how we speak with light. And that's all done through exposure.

Get The Full Story






• National Geographic: Celebrating 125 Years As an Innovative Leader in Visual Storytelling
by Ron Leach, Publisher

Everyone who loves photography should pick up a copy of the October issue of National Geographic magazine—a special edition devoted to "The Power of Photography" and a celebration of the publication's 125th Anniversary. Unveiled in October, 1888 as the official journal of the non–profit National Geographic Society, this iconic brand dedicated to funding science and exploration across the globe has inspired countless photographers.

Get The Full Story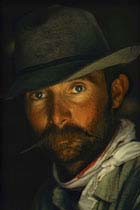 • Greatest Photographs of the American West
"National Geographic Greatest Photographs of the American West" opens at the Jordan Schnitzer Museum of Art on the University of Oregon on Saturday, September 28. The exhibition, on view through Sunday, December 31, includes photographs by Sam Abell, Ansel Adams, William Albert Allard, Edward Curtis, David Alan Harvey, William Henry Jackson, Sarah Leen, and Joel Sartore, among many others.

• EXUS Digital Camera Filters by Marumi
Argraph Corporation is introducing the new EXUS line of high-tech camera lens filters made in Japan by Marumi Optical Co. Designed to maximize the performance of advanced digital SLR cameras (DSLRs), EXUS filters provide newly developed, patented features that can enhance image quality on both digital and film cameras.

• SKB New Watertight Case for Blackmagic
SKB Corporation has introduced another size to the ever-growing line up of Watertight Injection Molded cases, the 3i-1309-6 and added a new custom interior to their photographic line of cases. The iSeries 13096BKMG is the ideal case for protecting the Blackmagic Cinema Camera or Production Camera 4K and popular accessories. The interior of this case is made of high quality PE foam to fit the camera with an additional accessory compartment that measures 5.5" x 7.5" x 4.5" for a lens, cables, sun hood, or memory cards.

• Try My Photo Program
ILFORD together with Canon U.S.A. Inc. announced the limited time promotion for the successful Canon Try My Photo program. Exclusive to United States residents, the program allows participants to print one of their favorite images on select ILFORD GALERIE Prestige professional-quality media using a Canon PIXMA PRO series professional inkjet printer. Those interested in taking advantage of the program can visit http://trymyphoto.com/ilford for program details and instructions.

• HDR Expose 3 and 32 Float v3
These upgrades improve the HDR workflow and significantly reduce the traditional limitations of HDR techniques, and most notably eliminate the need to photograph static scenes and the absolute necessity of a tripod to steady HDR exposures. New state of the art merge, alignment and deghosting algorithms have made the standalone HDR Expose 3 the most powerful and intuitive professional HDR application available. With its comprehensive, 32-bit color editing capabilities, also available in the Photoshop plug-in 32 Floatv3, the upgraded software ensures photographers can realize their vision for the most true-to-life HDR images possible.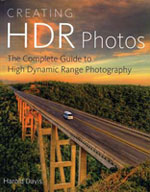 • HDR Processing
Software: Photomatix
by Harold Davis

This article is excerpted from "Creating HDR Photos, The Complete Guide To High Dynamic Range Photography" (ISBN 978-0-8230-8586-6, Amphoto Books, 2012, $29.99). In this comprehensive guide, Davis covers a wide range of exposure, composition and processing strategies for creating great HDR images, including both bracketed and single shot HDR images. He also covers a wide range of processing programs and how to get the most from them. This guide is one of the best and most current HDR how-to's we've seen.—Editor

Get The Full Story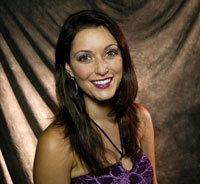 • LEDs For The Portrait Photographer
Cool Lights For Fill And Key
by Chuck Gloman

LEDs have some advantages over other types of lighting used for portraits. For their size, they are extremely bright—brighter than any other tungsten or daylight source pound for pound. Power requirements for these miniscule lights are quite low—often only a few watts. In addition, LEDs can stay on all day without generating much heat, something your subjects will appreciate after a long session. Lastly, an LED's life span is generally longer than any other type of lighting. Some bulbs boast over 100,000 hours of use before needing a replacement.

Get The Full Story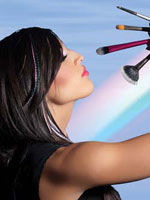 • Background Magic
Digital Anarchy's Primatte Chromakey Plug-In
by Anthony Celeste



Green screens (and blue screens) are used to make it easy to blend in another background to a portrait or model shoot, anything from a plain backdrop to a scenic or cityscape. Many of us, myself included, have photographed models on a green screen background. The expectation is that it should be quick and easy to remove the green screen in Photoshop and drop in another image or color. Unfortunately, when you're working with software, things don't always turn out the way you planned.

Get The Full Story



MetalPrints™ from Bay Photo Lab
MetalPrints are made by infusing dyes into specially coated aluminum sheets, for a stunning image with a magical luminescence, vibrant colors, incredible detail, and exceptional archival qualities. The surface is easy to clean, waterproof and scratch resistant. Available in any/every size up to 43x96 with contemporary display options.





• Vote!
"Mirrorless" new camera intros are outstripping new DSLR intros three to one.







• AdoramaTV Watch, Learn , Create
We'd like you to know that our friends at Adorama have an exciting new resource that's a key part of their photographic education initiative. See host, Mark Wallace, present how-to videos for everyone from snapshooters to enthusiasts to professional photographers, plus product reviews, interviews with today's top professional photographers, and reviews of iPad apps. AdoramaTV is the newest part of the Adorama Learning Center, which has thousands of photo-related how-to articles, product reviews and buying guides. New videos are added daily. Visit us today and ignite your passion…

• Adorama Photography Workshops
Various courses offered each month. Contact: Adorama, 800-223-2500.


•Newsletter Feedback
Let us know what you think about our Newsletter. Please send your comments to:
editorial@shutterbug.com

• To Change Your Email Address
Please send your request to: zachary.rizzuto@sorc.com


If you would prefer not to receive future communications from Shutterbug, unsubscribe here. You may also reach us by writing to the following address: Source Interlink Media, Inc., 261 Madison Avenue, New York, NY 10016 Att: Privacy Coordinator. Privacy Policy.

Shutterbug Home Page • Print & Web Media Kit • Contact Us
Copyright SOURCE INTERLINK MEDIA™ All Rights Reserved
1415 Chaffee Drive, Suite 10 | Titusville | FL | 32780