September 25, 2012

In This eNewsletter:

• How-To – The Spot Option
• Industry Perspective – Breakthrough in Color Printing Technology
• What's New This Month – Pelican, Nikon, M-Rock, Rosco, and PocketWizard
• How-To – Refine That Pose!
• How-To – The Charms Of Continuous Light
• Vote! – A new crop of Android-capable cameras and apps are coming our way.
• Workshops – Learn and Show
• Shutterbug Forums – Your Photo & Digital Imaging Source

This eNewsletter Brought To You By: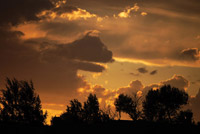 • The Spot Option
Perhaps The Least Used, Least Understood And Most Hands-On Creative Metering Pattern You Have
by George Schaub

There are three general metering patterns available in most cameras—pattern (evaluative, matrix or other nomenclature, depending on the brand), center-weighted averaging and spot. Of all of them, spot gives you the greatest personal control over brightness and tonal values, which is how you become more engaged in your work. But being in the realm of personal creativity and decision-making means it demands more attention in return. In this article we'll cover why you might want to give this least-used metering pattern a try.

Get The Full Story






• Breakthrough in Color Printing Technology
by Ron Leach, Publisher

Researchers at the Agency for Science, Technology and Research (A*STAR) have used stained glass as the inspiration to develop a unique method of creating sharp, full-spectrum color images at 100,000 dots per inch (dpi) without the need for inks or dyes. In comparison, existing industrial inkjet and laserjet printers only achieve 10,000 dpi, while research-grade methods can only dispense dyes for single-color images.

Get The Full Story



MetalPrints™ from Bay Photo Lab MetalPrints are made by infusing dyes into specially coated aluminum sheets, for a stunning image with a magical luminescence, vibrant colors, incredible detail, and exceptional archival qualities. The surface is easy to clean, waterproof and scratch resistant. Available in any/every size up to 43x96 with contemporary display options.



• Pelican ProGear Urban Backpack Line
Each Urban Backpack incorporates either a Pelican hard case or rigid compartment to fit and protect personal electronics and belongings. The integrated crushproof Pelican case – designed to safeguard laptops, MacBook® computers, netbooks, e-readers, tablets, keyboard and other accessories – features the same military-grade durability as Pelican's classic case products. Each Urban Backpack is designed to be comfortably lightweight with a ballistic nylon construction for long-lasting durability.

• Nikon 1 J2 Camera And 1 NIKKOR 11-27.5MM F/3.5-5.6 Lens
Nikon Inc. announced the expansion of the popular Nikon 1 Advanced Camera with Interchangeable Lens System with the addition of the Nikon 1 J2 camera and the 1 NIKKOR 11-27.5mm f/3.5-5.6 lens to provide users with amazing image quality and stunning 1080p HD video in a portable, powerful package.

• M-Rock Double Access Bags
M-ROCK's top and front opening Double Access Notebook Camera Bags 5000 series consists of four sizes; The Cascade 5020 for compact or mirror-less SLR cameras with a MSRP of $100, The Glacier 5040 and Grand Canyon 5060 for a regular SLR camera body with MSRPs of $107 and $112 respectively and the Everglades 5080 for a Pro SLR Camera or a regular SLR camera with battery grip attached with a MSRP of $118.

• Rosco LitePad Loop
LitePad Loop, Rosco's new LED ring light, provides constant, soft, diffused lighting desired by photographers that need on-axis lighting to diminish shadows, blemishes andwrinkles. The light engine within the Loop is Rosco LitePad, which is well known for its flattering, indirect light output – making it the ideal lighting choice for close-up and macro photography. The ingenious, two-part design of the LitePad Loop allows for quick and easy attachment to virtually any camera system.

• PocketWizard Storage Solution
LPA Design, manufacturers of PocketWizard Photo Products announces the new G-Wiz Squared bag. Designed specifically for use with the PocketWizard Plus III Transceivers and accessories, this optimally-sized padded gear bag, available in three colors, packs a lot of room in a small space and still fits easily into a photographer's complete gear bag.


• Refine That Pose!
Some Basic Portrait Tips
by Steve Bedell

One of the first workshops I ever attended when I began my career over 30 years ago was with the legendary Don "Big Daddy'" Blair. One of the things Don was known for was his almost fanatical obsession with posing, especially hands. Things have changed a great deal since then and posing as a rule has become much more relaxed, but there are still some basic "rules" that can serve as guidelines that can be incorporated into your own style.

Get The Full Story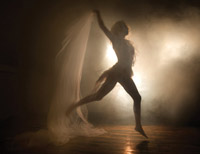 • The Charms Of Continuous Light
A Great Source For Portraits And Fashion
by Lindsay Adler

By shooting with continuous studio lights photographers can enjoy the benefits of both studio strobe control and natural light aesthetics. With the explosion of D-SLR video capabilities, more companies have begun making continuous lighting options for photographers including florescent lights, LED panels, tungsten video lights and more.

Get The Full Story







• Vote!
A new crop of Android-capable cameras and apps are coming our way.



Join us for a Hands-on Photography Workshop: Lighting, posing, and shooting instruction and mentoring from some of the best shooters in the world. Live sessions with models, shoot and demo the latest equipment and gear. Coming to 40 cities in September and October. Use code: SBM12 for discount ticket.






• Digital Photography Workshop
Cruise Canada and New England in October. Contact: Patty, 800-652-2267

• AdoramaTV Watch, Learn , Create
We'd like you to know that our friends at Adorama have an exciting new resource that's a key part of their photographic education initiative. See host, Mark Wallace, present how-to videos for everyone from snapshooters to enthusiasts to professional photographers, plus product reviews, interviews with today's top professional photographers, and reviews of iPad apps. AdoramaTV is the newest part of the Adorama Learning Center, which has thousands of photo-related how-to articles, product reviews and buying guides. New videos are added daily. Visit us today and ignite your passion…

• Cavecreek Photographic Workshops
Courses offered each month. Contact: Alan Lowy's Cavecreek Photographic Workshops, 2135 E. Gaffney Road, Phoenix, AZ 85087, 623-465-1077.

• Adorama Photography Workshops
Various courses offered each month. Contact: Adorama, 800-223-2500.





•Newsletter Feedback
Let us know what you think about our Newsletter. Please send your comments to:
editorial@shutterbug.com

• To Change Your Email Address
Please send your request to: zachary.rizzuto@sorc.com


If you would prefer not to receive future communications from Shutterbug, unsubscribe here. You may also reach us by writing to the following address: Source Interlink Media, Inc., 261 Madison Avenue, New York, NY 10016 Att: Privacy Coordinator. Privacy Policy.

Shutterbug Home Page • Print & Web Media Kit • Contact Us
Copyright SOURCE INTERLINK MEDIA™ All Rights Reserved
1415 Chaffee Drive, Suite 10 | Titusville | FL | 32780