July 26, 2011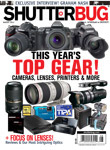 In This eNewsletter:

• How-To – Gaining Access
• Industry Perspective – Passion and Inner Vision Fosters Creative Success
• What's New This Month – Leica, Olympus, Canon, Samsung, and Sigma
• How-To – Posing People Shots On The Road
• How-To – Photographing Families
• Vote! – Comment on recommendations you have for getting the most from white balance controls.
• Workshops – Learn and Show
• Shutterbug Forums – Your Photo & Digital Imaging Source

This eNewsletter Brought To You By: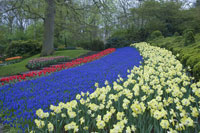 • Gaining Access
Ask And You Might Just Succeed
by Jim Zuckerman

There are many situations that you will encounter in your travels domestically as well as internationally where picture taking is prohibited. It's a constant problem. One of the things I've learned over many years is that permission can often be granted to allow you to take the pictures you want. It just takes time, perseverance, sometimes money, and always luck.

Get The Full Story



The Samsung NX100 travels like a compact, but shoots like a pro. Its i-Function technology lets you change lenses and settings with ease, and then shows you what the photo will look like in real time, on a large 3" AMOLED screen, all before you even push the shutter. That's the Wonder of Samsung.



• Passion and Inner Vision Fosters Creative Success
by Ron Leach, Publisher

The next time you find yourself frustrated by a difficult photo assignment, consider the challenges faced daily by Tara Miller—winner of the 2011 CNIB Eye Remember National Photographer Contest. Miller is a legally blind, professional photographer from Winnipeg, Manitoba who doesn't let her disability stand in the way of her passion for creating beautiful imagery.

Get The Full Story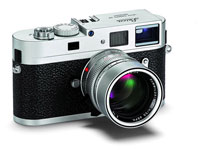 • Leica M9-P
Leica Camera AG is proud to present a new version of the world's smallest, full-frame digital system camera: the Leica M9-P. This new model will sit alongside the Leica M9 in the company's rangefinder portfolio. Providing an alternative, even more discreet and resilient design that further reinforces the classic nature of the M9, the M9-P specifically meets the needs of professional photographers. The new model is now available in a classic silver chrome or subtle black paint finish.

• Olympus E-PL2 Review
With the recent announcement of the third PEN in this series from Olympus, which is now in Shutterbug test, the not yet discontinued E-PL2 has dropped in price to $599 (from Olympus, with 14-42mm kit lens), about $200 less than when it was first introduced and to me a good deal for what you get while you can get it. The 12MP (effective pixels) Live CMOS sensor Olympus E-PL2 adds to the charms of the first in the "PEN" digital series, the P1.

• Canon EF 70-200mm f/2.8L IS II USM
Perhaps the most versatile of all moderate tele zoom focal lengths, the 70-200mm or thereabouts range is a hallmark and standard-bearer for many optical companies. Being a constant aperture (fast) zoom, this lens opens up numerous focusing, depth of field and perhaps as important low light shooting possibilities that make it a lens most Canon photographers aspire to own. Introduced last year, we got a chance to work with one and were so impressed we thought we'd revisit it with a quick review.

• Samsung NX 11
The Samsung NX11 is the follower of the NX10. Like the NX10 it is a compact system camera with an APS-C-sized sensor and a nominal resolution of 14.6 MP. The most important difference to the NX11 is the "i-Function" technology, which allows the user to set up image parameters very quickly and intuitively. The NX11 offers this technology right out of the box; the NX10 now offers "i-Function" via a firmware update.

• Sigma Offers Four Chances to Win a Portfolio Critique
As part of Sigma Corporation of America's 50th anniversary celebrations – as well as its commitment to supporting photographers and producing incredible imagery – the camera and lens manufacturer is inviting photographers to submit their portfolios to the "Our Pros, Your Photos" program for a chance to have their portfolios critiqued by Sigma Pros. All portfolios must be submitted by the extended deadline of July 5, 2011 for a chance to win one of four critique sessions that will be conducted from July to October.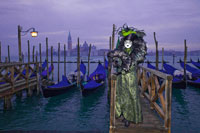 • Posing People Shots On The Road
Arranging For And Photographing Foreign Models
by Jim Zuckerman

I learned a long time ago that I couldn't rely on serendipity to get great shots of people when traveling. Once in a while I'd get lucky, but most of the time the background wasn't perfect, the lighting wasn't quite right, or the person wasn't wearing clothes that told a story about the culture. In addition, I hesitate to point my camera at people without their permission. I can understand that they may feel I'm intruding on their space and their privacy, and I don't want to do that. Grabbing shots of people without getting their permission also means that the chance of getting a model release is very small.

Get The Full Story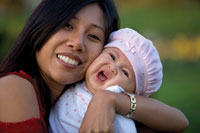 • Photographing Families
Great Light, Great Expressions
by Jim Zuckerman

Taking pictures of a family and doing it well is challenging. There are many things you have to think about to please both you and the people you are shooting. First, you should have soft and diffused lighting. An overcast sky works great and so does shade. Second, you should avoid on-camera flash if possible. If it is hopelessly dark and you don't have any other lighting equipment, then on-camera flash will have to do. However, this kind of lighting is the least attractive type of artificial light we use. It is flat and dimensionless. Only if you use on-camera flash as a subtle fill light to open up shadows will it look good.

Get The Full Story







• Vote!
How do you work with your camera's white balance (color temperature) control?
Please briefly comment on recommendations you have for getting the most from white balance controls.



Giottos High performance is always a value.
Tripods*
Monopods*
Ballheads*
Panheads; Quick Releases; Lightstands; Cleaning Kits; Screen Protectors; Accessories
* 5-Year Warranty





• AdoramaTV Watch, Learn , Create
We'd like you to know that our friends at Adorama have an exciting new resource that's a key part of their photographic education initiative. See host, Mark Wallace, present how-to videos for everyone from snapshooters to enthusiasts to professional photographers, plus product reviews, interviews with today's top professional photographers, and reviews of iPad apps. AdoramaTV is the newest part of the Adorama Learning Center, which has thousands of photo-related how-to articles, product reviews and buying guides. New videos are added daily. Visit us today and ignite your passion…

• Digital Black and White Printing with George Schaub
Tools and techniques in a true studio printing environment. Maine Media Workshops.

• Cavecreek Photographic Workshops
Courses offered each month. Contact: Alan Lowy's Cavecreek Photographic Workshops, 2135 E. Gaffney Road, Phoenix, AZ 85087, 623-465-1077.

• Adorama Photography Workshops
Various courses offered each month. Contact: Adorama, 800-223-2500.





•Newsletter Feedback
Let us know what you think about our Newsletter. Please send your comments to:
editorial@shutterbug.com

• To Change Your Email Address
Please send your request to: Allyson.Fischgrund@sorc.com


If you would prefer not to receive future communications from Shutterbug, . You may also reach us by writing to the following address: Source Interlink Media, Inc., 261 Madison Avenue, New York, NY 10016 Att: Privacy Coordinator. Privacy Policy.

Shutterbug Home Page • Print & Web Media Kit • Contact Us

Copyright SOURCE INTERLINK MEDIA™ All Rights Reserved

1415 Chaffee Drive, Suite 10 | Titusville | FL | 32780