June 25, 2013
Please visit Shutterbug's Facebook page to read about what's coming up in the magazine, share your images, and interact with other readers. And be sure to "like" our page while you're there so you don't miss any exciting news!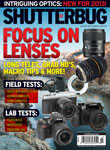 In This eNewsletter:

• How-To – Sense Of Scale, Length Of Lens
• Industry Perspective – It's Time to Help the Josephine Herrick Project Help Others
• What's New This Month – Panasonic, Fujifilm, Panasonic, Pelican, and Vanguard Contest
• How-To – Get The Most From Your Tele Zoom
• How-To – Stormy Weather
• Vote! – Adobe has changed the way future editions of Photoshop will be accessed.
• Workshops – Learn and Show
• Shutterbug Forums – Your Photo & Digital Imaging Source
This eNewsletter Brought To You By: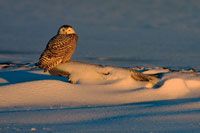 • Sense Of Scale, Length Of Lens
In Wildlife Photography, "Small" Can Have A Big Impact
by Moose Peterson

Filing the frame with the critter isn't required for great wildlife photography. Reflecting on how I first slanted my wildlife photography in this direction, it has its roots in the first lens I had to shoot wildlife. I started with a Vivitar 400mm f/5.6 on an old Minolta that was soon replaced with a Nikon 400mm f/5.6 on an F2. That 400mm was my main lens for a long time and it taught me lessons about wildlife photography that I still depend on to this day.

Get The Full Story






• It's Time to Help the Josephine Herrick Project Help Others
by Ron Leach, Publisher

Rehabilitation Through Photography (RTP) is an amazing organization, acclaimed for using photography to enhance the lives of autistic children, veterans, the mentally challenged and others who can benefit from a positive influence on their lives. The group recently changed its name to the Josephine Herrick Project, in honor of the founder who in 1941 made a commitment to help WWII veterans overcome the often-debilitating emotional effects of war.

Get The Full Story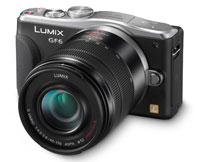 • Panasonic LUMIX GF6
Panasonic has introduced the DMC-GF6 (GF6), a new Digital Single Lens Mirrorless Camera which is the most compact of the LUMIX G family.
The new 16–megapixel Live MOS Sensor achieves both high-resolution and high sensitivity image and video recording. The Venus Engine was also newly developed for the GF6 to attain both high-performance signal processing and noise reduction, achieving a maximum ISO 25,600 (Extended) making the most of the new sensor.

• Fujifilm XF55-200MM Lens
FUJIFILM North America Corporation has announced the launch of the FUJINON XF55-200mm (83-300mm equivalent) F3.5-F4.8 R LM OIS, the first XF telephoto zoom lens for the X-Series Interchangeable Lens Digital Camera System that includes the award-winning FUJIFILM X-Pro1 and FUJIFILM X-E1. The all new XF55mm-200mm F3.5-F4.8 gives photographers a fast aperture across the entire zoom range and outstanding image stabilization for sharp, high resolution images.

• Sigma f/1.8 Constant Aperture Zoom
Sigma Corporation of America has announced the Sigma 18-35mm F1.8 DC HSM Art lens, the market's first zoom lens to achieve a maximum aperture F1.8 throughout the entire zoom range.
This wide aperture, standard zoom lens is created for DSLR cameras with APS-C size sensors, which translates to an equivalent focal range of 27-52.5mm. With a minimum focusing distance of 11 inches, and a maximum magnification ratio of 1:4.3, the 18-35mm is ideal for landscapes, portraits, still-life, studio, close-up and casual photography.

• Pelican ProGear S130 Sport Elite
Pelican Products, Inc. has introduced the Pelican ProGear S130 Sport Elite Laptop/Camera Divider Pack, the newest addition to its consumer products line, Pelican ProGear.
The S130 features a removable padded divider set with a high-impact, protective polymer door to protect a camera body, extra lenses and flash equipment. Remove the padded dividers and the compartment becomes a travel pack large enough to fit a few days' worth of personal gear.

• Vanguard/Shutterbug's "Tripod Required" Photo Contest
Today's DSLRs do a lot to keep your images sharp, but for long exposures and perfect camera alignment, you still can't beat a tripod. We want to see your best shots that could not have been accomplished without three legs under your camera: Breathtaking panoramas, action-packed long exposures, eye-popping HDR, and hyper-detailed macro are all welcome. We'll give the best shot an ABEO Pro 283CGH tripod (value $549) plus the winning photo will appear in Shutterbug Magazine.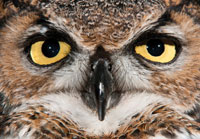 • Get The Most From Your Tele Zoom
Mirror Lockup Tips & Techniques
by Josh Miller

At my workshops and lectures I am often asked by photographers how I am able to get sharp images at slow shutter speeds out of the affordable 70-300mm zoom I use for backpacking while they are unable to get sharp images with their 70-200 f/2.8 pro lenses. It is true that when it comes to lenses, the price tag does match the quality in terms of durability and sharpness at wide apertures. But by the time my carry-along backpacking lens is stopped down to f/8, it is nearly impossible to tell the difference between photos taken with it and images taken with the most expensive pro lenses. Honestly, the lack of sharpness in photos has less to do with the tele lens you are using than it might seem and more to do with long lens technique.

Get The Full Story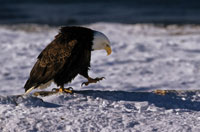 • Stormy Weather
Photo Tips For When It Turns Nasty
by Moose Peterson



Some of the best photography is in the worst weather! I've been saying that for decades and it comes from coming in from the cold, soaking wet and thrilled to death with the images I captured. The drama in the light, clouds and the response to it by nature is a once-in-a-lifetime spectacle you just can't duplicate. In order to see it and photograph it, you have to get out in it and be able to work. And that's where the challenge lies.

Get The Full Story









• Vote!
Adobe has changed the way future editions of Photoshop will be accessed.









• AdoramaTV Watch, Learn , Create
We'd like you to know that our friends at Adorama have an exciting new resource that's a key part of their photographic education initiative. See host, Mark Wallace, present how-to videos for everyone from snapshooters to enthusiasts to professional photographers, plus product reviews, interviews with today's top professional photographers, and reviews of iPad apps. AdoramaTV is the newest part of the Adorama Learning Center, which has thousands of photo-related how-to articles, product reviews and buying guides. New videos are added daily. Visit us today and ignite your passion…

• Cavecreek Photographic Workshops
Courses offered each month. Contact: Alan Lowy's Cavecreek Photographic Workshops, 2135 E. Gaffney Road, Phoenix, AZ 85087, 623-465-1077.

• Adorama Photography Workshops
Various courses offered each month. Contact: Adorama, 800-223-2500.



•Newsletter Feedback
Let us know what you think about our Newsletter. Please send your comments to:
editorial@shutterbug.com

• To Change Your Email Address
Please send your request to: zachary.rizzuto@sorc.com


If you would prefer not to receive future communications from Shutterbug, unsubscribe here. You may also reach us by writing to the following address: Source Interlink Media, Inc., 261 Madison Avenue, New York, NY 10016 Att: Privacy Coordinator. Privacy Policy.

Shutterbug Home Page • Print & Web Media Kit • Contact Us
Copyright SOURCE INTERLINK MEDIA™ All Rights Reserved
1415 Chaffee Drive, Suite 10 | Titusville | FL | 32780