May 29, 2012

In This eNewsletter:

• How-To – Characteristics Of Light
• Industry Perspective – There Are Full-Size Sensors, And Then There Are FULL-SIZE Sensors
• What's New This Month – Lensbaby, Panasonic, Tamron, onOne, and Western Digital
• How-To – Image Potential
• How-To – Self Assignments
• Vote! – Comment briefly on how you make a decision about which type of card is best for my camera.
• Workshops – Learn and Show
• Shutterbug Forums – Your Photo & Digital Imaging Source

This eNewsletter Brought To You By: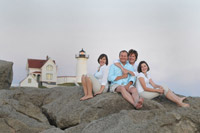 • Characteristics Of Light
Quantity, Quality, Color & Direction
by Steve Bedell



Sometimes we forget about all the factors that go into lighting a portrait. We might focus on the direction of that beautiful window light, the color of the fleeting sunset, the dim light in a church or that wall of light created by sun light bouncing off a building. Gaining skill in lighting means taking all four factors into consideration with each photo you take.

Quantity is simply a measure of how much light we have in the scene. The quantity determines many factors of making an image—what ISO you can use, aperture and shutter speed settings and how you have to keep the camera steadied and the subject posed.

Get The Full Story








• There Are Full-Size Sensors, And Then There Are FULL-SIZE Sensors
by Ron Leach, Publisher



There's a little company in Tuscon, Arizona that is literally working on some giant ideas—like a digital camera with so much dynamic range it can capture both the sun and the stars in broad daylight!

Spectral Instruments has built a 20-year reputation as a premier provider of cooled, high-end CCD-based camera systems for scientific imaging applications from astronomy to pre-clinical drug discovery. This new project, the "1110 Series," involves a camera with a 112-megapixel, black-and-white sensor without a Bayer mask or filter of any type that could "detract from the overall image sharpness."

Get The Full Story






• Lensbaby Composer Pro for Mirrorless Cameras
Lensbaby announces its popular SLR creative effects camera lens, the Composer Pro is now also available for Micro 4/3rds cameras (including Panasonic Lumix™ G Micro System and Olympus PEN®), Sony® NEX, and Samsung NX cameras. The Composer Pro for mirrorless cameras is compatible with the Lensbaby Optic Swap® System and ships with the Double Glass Optic installed.

• Panasonic LUMIX GF5
Panasonic announced a new digital interchangeable lens system camera, the LUMIX DMC-GF5, which joins Panasonic's award-winning LUMIX G Series of digital cameras, which are acclaimed for their high image quality with small and compact body and lenses. The LUMIX GF5 features a newly developed 12.1-megapixel Live MOS sensor and redesigned Venus Engine, helping to ensure true-to-life images through exceptional resolution, image rendering and color reproduction. Even in low-light situations and at a maximum 12800 high ISO sensitivity, the LUMIX GF5 produces stunning photos and videos. The noise reduction system includes a combination 3DNR (3D Noise Reduction) and MNR (Multi-process Noise Reduction) allowing for both bright areas and dark areas to be faithfully reproduced with minimal noise in high sensitivity image recording.

• Tamron Announces World's First Full-Size, High Speed Standard Zoom With Built-In Image Stabilization
Tamron USA, Inc. announced the SP 24-70mm F/2.8 Di VC USD (Model A007), the world's first full-size high-speed standard zoom lens equipped with VC (Vibration Compensation) image stabilization and USD (Ultrasonic Silent Drive), with resolution at the top of its class, will be available starting April 26, 2012 in Canon mount with Nikon mount following. Delivery of the Sony mount version has not been released.

• Perfect Effects 3 Free Edition
onOne Software, Inc.announced the availability of Perfect Effects 3 Free Edition. Based on the award-winning Perfect Effects 3 engine, Perfect Effects 3 Free is a robust photography effects software program for image enhancement and creative stylization. It may be used as a standalone application, as an external editor for Apple Aperture, Adobe Lightroom or as a Photoshop plug-in, including the new Lightroom 4 and Adobe Creative Suite 6 Beta.

• WD 2 TB Portable Hard Drive for Mac
Western Digital introduced the first 2 TB capacity portable drive dedicated for Mac® customers, My Passport® Studio™. This new standard in high storage capacity, along with Apple® Time Machine® compatibility for quick and easy automatic backup of Mac hard drives, allows Mac users to use one drive for the protection and transport of virtually all their digital content, everywhere they go. The new My Passport Studio portable drive maintains its elegant and protective all-metal casing to complement the MacBook® Pro or MacBook® Air®, providing the beautiful aesthetic that Mac users expect while increasing storage capacity to 2 TB, enough space for approximately 400,000 photos, 240 hours of video or 500,000 songs(1).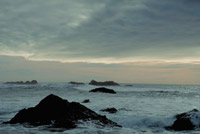 • Image Potential
Knowing What You Can Do "After" Makes You A Better Photographer
by George Schaub

Think of the image you capture with a digital camera as a digital negative and that you are a master printer who can take that negative and make as good a print as you have ever seen in a gallery and you begin to understand the potential of each shot. The expectation that you can do something more with an image can be built into every type of lighting condition, contrast and exposure problem you might face. It is not that you can "fix it" in software, it is that you should think beyond the exposure to what can be done to the image later, right at the moment you make the photograph. This approach can open you up to many other possibilities and make you take chances when you work; it can also raise expectations of what you have obtained beyond what you see on the playback right after the shot.

Get The Full Story



UP TO 60% OFF PORTRAIT PROFESSIONAL + FREE UPGRADE
Magazine-quality quality retouching is now available to all with Portrait Professional 10 intelligent airbrushing software. Buy it now for HALF PRICE and get a FREE UPGRADE to the next version. EXTRA 10% OFF sale price - use code TV5642. FREE TRIAL: www.PortraitProfessional.com.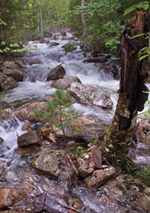 • Self Assignments
An Exercise A Day Can Help You Master Your Camera
by George Schaub

Here are some suggestions for self-assignments that can aid you in getting a good handle on mastering your camera. Give each technique a full day then review the images, along with the EXIF data. As you complete these self-assignments you'll start to make great photos every time you pick up the camera.

Get The Full Story





Martin Evening's bestselling Adobe Photoshop CS6 for Photographers is now available! Now in its 10th edition, this acclaimed work covers everything from the core aspects of working in Photoshop to advanced techniques for refined workflows and professional results. To check out free video and PDF tutorials from the book and links for purchase, visit www.focalpress.com/photoshop.





• Vote!
Memory cards are available with various write speeds and classes.
Please comment briefly on how you make a decision about which type of card is best for my camera.







• Expressive Monochrome Printmaking with George Schaub. Maine Media Workshops in Rockport, Maine. August 12-18, 2012.

• AdoramaTV Watch, Learn , Create
We'd like you to know that our friends at Adorama have an exciting new resource that's a key part of their photographic education initiative. See host, Mark Wallace, present how-to videos for everyone from snapshooters to enthusiasts to professional photographers, plus product reviews, interviews with today's top professional photographers, and reviews of iPad apps. AdoramaTV is the newest part of the Adorama Learning Center, which has thousands of photo-related how-to articles, product reviews and buying guides. New videos are added daily. Visit us today and ignite your passion…

• Cavecreek Photographic Workshops
Courses offered each month. Contact: Alan Lowy's Cavecreek Photographic Workshops, 2135 E. Gaffney Road, Phoenix, AZ 85087, 623-465-1077.

• Adorama Photography Workshops
Various courses offered each month. Contact: Adorama, 800-223-2500.



Giottos High performance is always a value.
Tripods*
Monopods*
Ballheads*
Panheads; Quick Releases; Lightstands; Cleaning Kits; Screen Protectors; Accessories
* 5-Year Warranty


•Newsletter Feedback
Let us know what you think about our Newsletter. Please send your comments to:
editorial@shutterbug.com
• To Change Your Email Address
Please send your request to: Allyson.Fischgrund@sorc.com


If you would prefer not to receive future communications from Shutterbug, unsubscribe here. You may also reach us by writing to the following address: Source Interlink Media, Inc., 261 Madison Avenue, New York, NY 10016 Att: Privacy Coordinator. Privacy Policy.

Shutterbug Home Page • Print & Web Media Kit • Contact Us
Copyright SOURCE INTERLINK MEDIA™ All Rights Reserved
1415 Chaffee Drive, Suite 10 | Titusville | FL | 32780