April 30, 2013
Please visit Shutterbug's Facebook page to read about what's coming up in the magazine, share your images, and interact with other readers. And be sure to "like" our page while you're there so you don't miss any exciting news!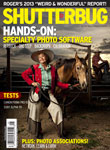 In This eNewsletter:

• How-To – Alien Skin Snap Art 3
• Industry Perspective – A Remarkable Photo History of New York City
• What's New This Month – LensPen, Nissin, Wacom, Lowepro, and Spider
• How-To – Before & After
• How-To – Auto ISO
• Vote! – Image stabilization has become standard fare in new lens intros.
• Workshops – Learn and Show
• Shutterbug Forums – Your Photo & Digital Imaging Source
This eNewsletter Brought To You By: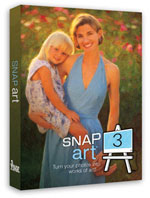 • Alien Skin Snap Art 3
Gives Your Photos The Look Of Handmade Art
by Howard Millard

Snap Art 3 from Alien Skin Software can quickly take your photographic images into the realm of hand drawn, professional level traditional art media, from Classical to Pop. Whether you want to fulfill your own dreams of artistic expression or expand the services you offer to clients, Snap Art 3 (SA3) makes it strikingly fast and easy, and does not require drawing by your own hand. Rather than in the wrist, it's all in the software. Hundreds of preset effects are only a click or two away. You do, however, still have a vast array of options to control via sliders—variables such as brush size, color saturation, contrast, tone, light direction and more.

Get The Full Story






• A Remarkable Photo History of New York City
by Ron Leach, Publisher

Every so often a treasure-trove of previously inaccessible images is made available that makes me want to drop everything and just marvel at the collection. Such was the case with almost a million never-before-seen photographs unveiled one year ago that represent a remarkable visual history of New York City.

Get The Full Story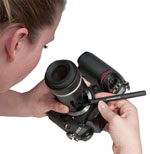 • LensPen SensorKlear Kit
When you clean your DSLR sensor using the LensPen SensorKlear system, you can see what you are cleaning while you clean. It makes sensor cleaning simple, fast, easy – and more effective.

• Nissin Power Pack PS 8
The new-generation Nissin Power Pack PS 8 is said to provide more power and faster charging time at an affordable price. As an added advantage, these new features come in a more compact, lightweight housing made of high-strength plastic instead of metal.

• Wacom's Cintiq 13-inch Interactive Pen Display
Wacom has announced the Cintiq 13HD, a new addition to its lineup of Cintiq interactive pen displays aimed at creative professionals working in areas such as design, art and image editing. Wacom's newest pen display combines a 13-inch HD screen, an adjustable stand and an improved Pro Pen for a digital workflow that feels just like drawing or painting with traditional media.

• Lowepro Flipside Sport 20L AW
Lowepro has added a new, large-capacity option to its popular Flipside Sport AW series: the Flipside Sport 20L AW. This technical pack features body-side access, a removable camera compartment, all-weather protection, plus lightweight carrying comfort.

• Spider Camera Holster's Spider Monkey
Spider Holster, announced the launch of its newest item, the Spider Monkey Holster for photographic accessories. Spider Monkey is a compact yet durable holster clip that easily attaches to any belt or camera bag loop allowing photographers to hang their most-used equipment for quick-draw accessibility.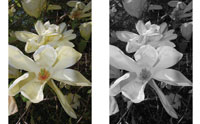 • Before & After
Knowing What You Can Do "After" Can Affect How You See "Before" You Make The Shot
by George Schaub

Think of the image you create with your digital camera as a negative and that you are a master printer who can take that negative and make as good a print as you have ever seen. When you adopt that mindset you begin to understand the potential of each shot. The expectation that you can do something more with an image can be built into every type of lighting condition, contrast and exposure problem you might face. The attitude should not be that you can "fix it" in software, it is that you should think beyond the exposure to what can be done to the image later when you download it to your computer and work with it in software.

Get The Full Story






• Auto ISO
A New Twist In Exposure Control
by George Schaub



What is the optimal ISO setting for each shot? How do you decide on the ISO setting to balance shooting needs and image quality? Given that the lowest ISO possible gets you the best image quality, how do you make decisions based on lighting conditions and shooting needs, such as when you need increased shutter speed for hand held shooting or narrower apertures for increased depth of field? How do you decide whether ISO 100, 400 or 800 is best?

Get The Full Story







• Vote!
Image stabilization has become standard fare in new lens intros.







• AdoramaTV Watch, Learn , Create
We'd like you to know that our friends at Adorama have an exciting new resource that's a key part of their photographic education initiative. See host, Mark Wallace, present how-to videos for everyone from snapshooters to enthusiasts to professional photographers, plus product reviews, interviews with today's top professional photographers, and reviews of iPad apps. AdoramaTV is the newest part of the Adorama Learning Center, which has thousands of photo-related how-to articles, product reviews and buying guides. New videos are added daily. Visit us today and ignite your passion…

• Cavecreek Photographic Workshops
Courses offered each month. Contact: Alan Lowy's Cavecreek Photographic Workshops, 2135 E. Gaffney Road, Phoenix, AZ 85087, 623-465-1077.

• Adorama Photography Workshops
Various courses offered each month. Contact: Adorama, 800-223-2500.



•Newsletter Feedback
Let us know what you think about our Newsletter. Please send your comments to:
editorial@shutterbug.com

• To Change Your Email Address
Please send your request to: zachary.rizzuto@sorc.com


If you would prefer not to receive future communications from Shutterbug, unsubscribe here. You may also reach us by writing to the following address: Source Interlink Media, Inc., 261 Madison Avenue, New York, NY 10016 Att: Privacy Coordinator. Privacy Policy.

Shutterbug Home Page • Print & Web Media Kit • Contact Us
Copyright SOURCE INTERLINK MEDIA™ All Rights Reserved
1415 Chaffee Drive, Suite 10 | Titusville | FL | 32780