March 26, 2013
Please visit Shutterbug's Facebook page to read about what's coming up in the magazine, share your images, and interact with other readers. And be sure to "like" our page while you're there so you don't miss any exciting news!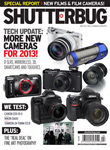 In This eNewsletter:

• How-To – ACDSee Pro v. 5 For Windows
• Industry Perspective – It's Time To Take Some Photos Without a Lens
• What's New This Month – Epson, Nikon, Dinkum, Hoodman, and Sigma
• How-To – Low Light Photography
• How-To – Easy Color Callout
• Vote! – When was the last time you photographed on film?
• Workshops – Learn and Show
• Shutterbug Forums – Your Photo & Digital Imaging Source
This eNewsletter Brought To You By: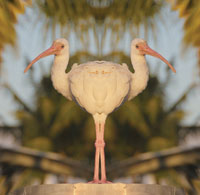 • ACDSee Pro v. 5 For Windows
Raw Conversion, Image Editing Plus Free Online Storage
by Jack Neubart

Many of us continue to look for a Raw converter or image-editor that is easy to work with right out of the box. ACDSee Pro version 5 for Windows may offer the solution you seek. It's a no-nonsense Raw converter that also offers image-editing under one roof—if in a semi-detached house.

Get The Full Story






• It's Time To Take Some Photos Without a Lens
by Ron Leach, Publisher

Now is the time for all good photographers to set aside their high-tech digital cameras and exotic lenses—at least for a day or two—in preparation for next month's Worldwide Pinhole Photography Day (WPPD). This thirteenth-annual event occurs on April 28, and everyone is invited to participate.

Get The Full Story






• Epson "Finish Strong" Contest
Epson today announced a continuation of its "Finish Strong" advertising campaign, developed by M&C Saatchi Los Angeles, with a new photography contest. Photographers are invited to submit an idea for Epson's next Finish Strong ad. The winner will receive either an opportunity to attend an actual photo shoot with world-renowned photographer Joe McNally or a $5,000 cash prize.

• Action-Oriented COOLPIX AW110
Nikon Inc. has introduced both the COOLPIX AW110. Waterproof, shockproof and freeze proof, the AW110 is built to handle the elements, whether hiking up a mountain, hitting the slopes or riding the surf. Nikon's newest tough camera also offers built-in Wi-Fi connectivity for sharing, Full HD 1080p video capabilities and a slew of advanced features that adventurers covet, including GPS and underwater shooting modes.

• Dinkum Systems Lens Shade
The Dinkum Systems COMPACT lens shade ($39.95) is said to be the first shade of its kind for cameras with hot-shoe mounts. Boasting a professional-style aluminum shade and a sturdy flexible arm, the COMPACT lens shade is fast becoming an essential part of a photographer's kit. Professional shooters love this accessory just as much as the serious amateur. DP Jim Surette replaced the bulky matte box in his pack with a super-light COMPACT lens shade on a recent shoot in the Himalayas, dealing with lens flare quickly and easily in a challenging environment.

• Hoodman Custom Finder Kit
The Kit's Custom Finder Base Plate provides an elegant way to mount the HoodLoupe for DSLR video capture and live view. Base plates are built in the USA exclusively for Hoodman by Custom Brackets. Base plates are milled black anodized aluminum designed to fit all DSLR camera bodies. Great additional features of the base plate are anti-twist bars, two ¼ 20 tripod mount holes, a hand strap slot and an improved camera sling strap attachment point.

• Sigma Announces Four New Lenses
Sigma Corporation of America announced the release of four new lenses for the ART product line, including three lenses for mirrorless interchangeable lens cameras and one lens for DSLR cameras with APS-C size sensors.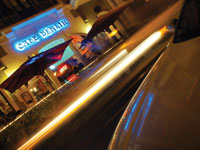 • Low Light Photography
Big Challenge = Exciting Photo Ops
by Joe Farace

It doesn't matter what you call it—available light, unavailable light, available darkness or low light photography—often the most rewarding photographs are produced when working under the most challenging lighting conditions. Photographs made under these lighting conditions are different from those made on a sunny day and often have a more eye-catching look. They also open the night and low light to making photos, times you might not have thought about as presenting fun photo ops in the past.

Get The Full Story





MetalPrints™ from Bay Photo Lab
MetalPrints are made by infusing dyes into specially coated aluminum sheets, for a stunning image with a magical luminescence, vibrant colors, incredible detail, and exceptional archival qualities. The surface is easy to clean, waterproof and scratch resistant. Available in any/every size up to 43x96 with contemporary display options.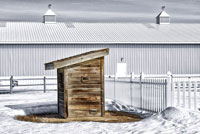 • Easy Color Callout
Mix Color And Black & White In The Same Frame
by Jim Zuckerman



Mixing monochrome with color is a fun technique, and one of my personal guidelines about any software use is to have fun with your photography. In all of the manipulations and screen shots in this article I used Adobe Photoshop, but you can use any image-editing program that lets you apply Layers. There are a number these days, including the less-expensive Adobe Photoshop Elements and even plug-in programs like onOne Software's Perfect Layers 2 that allow you to work in Layers from programs like Lightroom and Aperture, and Nik Software products that make any adjustment you make a Layer within the file itself.

Get The Full Story







• Vote!
Do "lab tests" help you make camera buying decisions?







• AdoramaTV Watch, Learn , Create
We'd like you to know that our friends at Adorama have an exciting new resource that's a key part of their photographic education initiative. See host, Mark Wallace, present how-to videos for everyone from snapshooters to enthusiasts to professional photographers, plus product reviews, interviews with today's top professional photographers, and reviews of iPad apps. AdoramaTV is the newest part of the Adorama Learning Center, which has thousands of photo-related how-to articles, product reviews and buying guides. New videos are added daily. Visit us today and ignite your passion…

• Cavecreek Photographic Workshops
Courses offered each month. Contact: Alan Lowy's Cavecreek Photographic Workshops, 2135 E. Gaffney Road, Phoenix, AZ 85087, 623-465-1077.

• Adorama Photography Workshops
Various courses offered each month. Contact: Adorama, 800-223-2500.



•Newsletter Feedback
Let us know what you think about our Newsletter. Please send your comments to:
editorial@shutterbug.com

• To Change Your Email Address
Please send your request to: zachary.rizzuto@sorc.com


If you would prefer not to receive future communications from Shutterbug, unsubscribe here. You may also reach us by writing to the following address: Source Interlink Media, Inc., 261 Madison Avenue, New York, NY 10016 Att: Privacy Coordinator. Privacy Policy.

Shutterbug Home Page • Print & Web Media Kit • Contact Us
Copyright SOURCE INTERLINK MEDIA™ All Rights Reserved
1415 Chaffee Drive, Suite 10 | Titusville | FL | 32780