February 28, 2012

In This eNewsletter:

• How-To – Photographing Butterflies
• Industry Perspective – The Toll of War
• What's New This Month – Nikon, Panasonic, Photogenic, Lowel, and photokina
• How-To – Photographing Birds At A Feeder
• How-To – Lights, Action… Camera
• Vote! – Comment briefly on your experience with images and wireless transmission, aside from cell phone images.
• Workshops – Learn and Show
• Shutterbug Forums – Your Photo & Digital Imaging Source

This eNewsletter Brought To You By: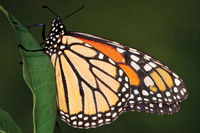 • Photographing Butterflies
A "Catch And Release" Technique
by Jim Zuckerman

I photograph natural subjects without manipulation when possible, but there are many instances when it is necessary to control a situation to show a subject in an artistic and beautiful light. Indeed, many times it is necessary to manage a subject specifically to make it look natural in the photo. Technical and practical issues are often present that make it virtually impossible to take the kinds of pictures we really want to take and that we can see with our eyes.

Get The Full Story






• The Toll of War
by Ron Leach, Publisher

Some of the most haunting images of our time are those made in areas of armed conflict. Among the earliest war photographs were those taken by an anonymous American who made a series of daguerreotypes in 1847 during the Mexican-American War.

Robert Capra's work during the Spanish Civil War and the D-Day landings received considerable acclaim, and he continued traveling to war-torn areas of the world until his death after stepping on a landmine in Indochina in 1954. Other iconic images include Joe Rosenthal's shot of American soldiers raising the flag on Iwo Jima and Eddie Adams' Pulitzer Prize-winning photo of a South Vietnamese National Police Chief executing a Viet Cong officer in Saigon.

Get The Full Story






• COOLPIX P-510 Superzoom Digicam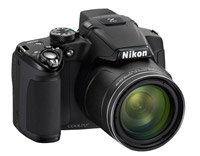 Nikon Inc. introduced the new COOLPIX P510 with a 42x optical Zoom-NIKKOR ED glass lens, from a wide 24mm to an amazing 1,000mm focal range. The P510 features advanced optical Vibration Reduction (VR) image stabilization, which ensures that the photographer captures their intended subject with exceptional image quality. With this kind of extreme focal length, the need for superior image stabilization becomes essential for photos and HD video. Photographers are given increased stability with the additional zoom control located on the side of the lens barrel. To further enhance image quality and help combat challenging low-light conditions, the COOLPIX P510 includes an advanced 16.1-megapixel BSI CMOS sensor. Utilizing the high-speed continuous shooting performance (capture five images at full resolution in approximately one second) of the CMOS sensor and fast autofocus (AF), the COOLPIX P510 makes it possible to capture even the most spontaneous moments.

• Panasonic LUMIX ZS20, with 20x Optical Zoom Lens
Panasonic has introduced the LUMIX DMC-ZS20, the world's slimmest digital camera with a 20x optical zoom lens. With a powerful zoom, a 24mm ultra wide-angle LEICA DC VARIO-ELMAR lens and the ability to shoot full-High Defintion (HD), the new LUMIX ZS20 builds on the series' success as an extremely versatile point-and-shoot model. With a newly-redesigned lens system, the LUMIX ZS20 features a new mechanical structure and optical system to further improve image quality and with Nano Surface Coating technology, the LUMIX ZS20 offers stunning image clarity with minimized ghosting and flare.

• Photogenic Fresnel Light Modifier
Photogenic Professional Lighting announces the launch of the PL5R-FRES Fresnel Modifier, a 5-inch vented conical reflector with Fresnel Glass lens and two-panel barn doors.
The PL5R-FRES is designed for glamour and product photography and produces a crisp beam of light with defined soft shadow edges, creating smooth even-coverage. The removable Fresnel Glass is constructed as an optical spotlight with a well-designed circle border that fades outwards from the center, producing a flood-style beam. Additionally, the lens' satin-anodized reflective surface allows the light transition to create beautiful skin tones, as well as sharp details.

• Lowel Prime LED 400 & 200 Tungsten
Lowel-Light has released the first two models of their new Lowel Prime LED Lighting System, the Prime 400 and 200, in dedicated tungsten color models. Both models will be followed shortly by their daylight color counterparts. Lowel Prime LED fixtures are not only more more powerful in their output than most of the competition in their price class, but they also boast a considerably wider beam angle than most other fixtures.

• photokina 2012
On 18th September 2012, the world's largest and most important event for the international photography and imaging sector will once again open its doors in Cologne, Germany. photokina 2012 will present the complete range of the global imaging market; approximately 1,200 suppliers from more than 40 countries are expected to attend the fair in 2012. More than 180,000 visitors from over 160 countries attended the World of Imaging in 2010.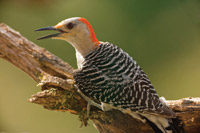 • Photographing Birds At A Feeder
An Easy Setup In Your Own Back Yard
by Jim Zuckerman

Photographing small birds is extremely difficult because we can't get close enough to them to fill a significant part of the frame and they are often so fast that it's impossible to focus quickly enough. Autofocus is a great tool, and the AI Servo feature works sometimes, but neither can keep up with fast-flying birds.

Get The Full Story



Giottos High performance is always a value.
Tripods*
Monopods*
Ballheads*
Panheads; Quick Releases; Lightstands; Cleaning Kits; Screen Protectors; Accessories
* 5-Year Warranty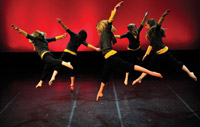 • Lights, Action… Camera
Stage Photography Without Flash
by Chuck Gloman

There may be times when you need to capture the action in a performance for a local newspaper, publicity shots, a memory of a child's concert or simply because you want to capture images of the event. The first step is to make sure you are allowed to photograph during the performance; that's easy if you're hired to do so, but always check and find out the ground rules. Shooting during the actual performance has challenges so it is always a good idea to shoot the dress rehearsal—if you can. The shots here were mostly made during rehearsals of a dance recital, but the tips can apply to other types of performances as well.

Get The Full Story







• Vote!
At the recent Consumer Electronics Show a number of camcorders and cameras with built in WiFi were introduced.
Please comment briefly on your experience with images and wireless transmission, aside from cell phone images.







• AdoramaTV Watch, Learn , Create
We'd like you to know that our friends at Adorama have an exciting new resource that's a key part of their photographic education initiative. See host, Mark Wallace, present how-to videos for everyone from snapshooters to enthusiasts to professional photographers, plus product reviews, interviews with today's top professional photographers, and reviews of iPad apps. AdoramaTV is the newest part of the Adorama Learning Center, which has thousands of photo-related how-to articles, product reviews and buying guides. New videos are added daily. Visit us today and ignite your passion…

• Cavecreek Photographic Workshops
Courses offered each month. Contact: Alan Lowy's Cavecreek Photographic Workshops, 2135 E. Gaffney Road, Phoenix, AZ 85087, 623-465-1077.

• Adorama Photography Workshops
Various courses offered each month. Contact: Adorama, 800-223-2500.





•Newsletter Feedback
Let us know what you think about our Newsletter. Please send your comments to:
editorial@shutterbug.com

• To Change Your Email Address
Please send your request to: Allyson.Fischgrund@sorc.com


If you would prefer not to receive future communications from Shutterbug, unsubscribe here. You may also reach us by writing to the following address: Source Interlink Media, Inc., 261 Madison Avenue, New York, NY 10016 Att: Privacy Coordinator. Privacy Policy.

Shutterbug Home Page • Print & Web Media Kit • Contact Us
Copyright SOURCE INTERLINK MEDIA™ All Rights Reserved
1415 Chaffee Drive, Suite 10 | Titusville | FL | 32780