January 31, 2012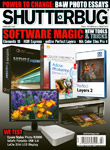 In This eNewsletter:

• How-To – Wildlife Photography
• Industry Perspective – A Sad Kodak Moment
• What's New This Month – Tamron, Oloneo, RTP, and Nikon
• How-To – Wide Angle Portraits
• How-To – My Top Ten Favorite Places
• Vote! – Please vote by choosing one of the following options, and please comment briefly with your opinion on on-board Wi-Fi.
• Workshops – Learn and Show
• Shutterbug Forums – Your Photo & Digital Imaging Source

This eNewsletter Brought To You By:




• Wildlife Photography
Lenses, ISO, And Shutter Speed
by Jim Zuckerman

If your primary goal on a trip is to photograph animals, say on a safari or "eco-tour," this changes your approach to photography quite a bit. You have to think about many things that don't apply to other types of travel work.

In almost all instances, you will need a serious telephoto lens. When I travel to Europe, Asia, or Latin America, my longest lens is a 70-200mm, and with a 1.4x teleconverter I feel I've covered most bases. However, for wildlife you need a lens that is long enough to fill the frame with distant subjects. In addition, it should have a maximum lens aperture that gathers enough light so in low-light circumstances you can use a shutter speed that enables you to get sharp pictures.

Get The Full Story



50% OFF SALE + FREE UPGRADE
Retouching made simple! Portrait Professional 10 will make your subjects look their best in minutes. Buy it now for only $39.95 (normally $89.95) and get a FREE UPGRADE to the next version. EXTRA 10% OFF sale price - use code HGF375. Download your FREE TRIAL: www.PortraitProfessional.com.


• A Sad Kodak Moment
by Ron Leach, Publisher

Like many photographers, I grew up beholden to the great color palette and brilliant results of Kodachrome 25 and the easily pushable, low-light capabilities of Kodak Tri-X black-and-white film. These iconic products are but two of Kodak's remarkable achievements that come to mind as we ponder the recent Chapter 11 filing of the company that invented the hand-held camera and was one of the world's most notable brands for over a century.

Get The Full Story






• Tamron 18-200mm F/3.5-6.3 DI III VC For Sony's NEX-Series Cameras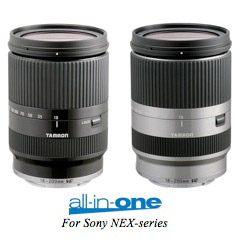 Tamron Co., Ltd. has introduced the 18-200mm F/3.5-6.3 Di III VC lens. The new high-power all-in-one zoom lens is designed for the Sony NEX (E-mount) series of interchangeable-lens, lightweight and compact digital cameras. The lens will begin shipping in the U.S. December 15, 2011.

• Tamron's "Beyond The Kit Lens" Seminars
"Beyond the Kit Lens" is a series of seminars that will offer attendees a new perspective on photography. Under the instruction of professional photographers, André Costantini & Ken Hubbard, the 2-day seminar is designed to inspire the beginner to enthusiast photographers to make great images by understanding the choices that can be made when shooting. By dissecting a scenario, the instructors will explain how the camera works and how to improve images. Topics that will be discussed include lens choice, focal length, distance to your subject, aperture and shutter speed.

• Oloneo HDRengine for Windows
Oloneo announced the immediate availability of Oloneo HDRengine, designed for the HDR photography enthusiasts and novices and comes with ready-to-use contents to jump start the photographer's creative process. Oloneo HDRengine v1 for Windows is available now at the special introductory price of US$59 through the Oloneo online store at www.oloneo.com. A full-featured, 30-day-limited trial version of HDRengine can be freely downloaded from the company's website as well.

• Jackie Augustine Elected Board of Directors President at RTP
RTP, Rehabilitation Through Photography announces the election of Jackie Augustine to the position of President of the Board of Directors. Jackie is a 30 year veteran of the photographic industry. She served as Group Publisher of VNU/Nielsen's Performance Group of Magazines and prior to that she was VP, Group Publisher of the High Technology Group of magazines at Primedia which included Petersen's PHOTOgraphic and Shutterbug magazines. Currently she is the President of Jackie Augustine Consulting, a company focused on integrated media and marketing solutions. She is also a Member of the PMDA Board of Directors and Editor of the PMDA website.

• Nikon FX-Format D4 Multi-Media Digital SLR
The new Nikon D4 digital SLR is dubbed a professional multimedia unit that is said to offer unparalleled image quality, low-light capability and Full HD video. The Nikon D4 hosts a multitude of advanced new features and useful functions that deliver speedy performance and amazing image quality.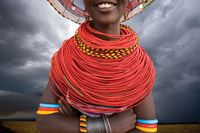 • Wide Angle Portraits
Use Optical Character As An Advantage
by Jim Zuckerman



A word that is often associated with wide angle lenses is "distortion." It is true that wide angles distort what we see, but that's not necessarily bad. In fact, it can work to our advantage. Photographers who like to capture what they see—or as close to it as possible—shy away from wide angle lens particularly those that are extreme—say wider than 20mm. This is especially true for portraiture, where exaggerated and distorted faces and bodies may not go over very well with the subject. However, as an artist you should have all the tools and techniques at your disposal to create dynamic images, and I would like to suggest that if you have not explored the creative potential for shooting people with wide angle lenses, it's time you try it.

Get The Full Story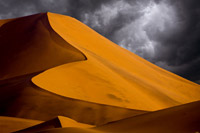 • My Top Ten Favorite Places
What Will Yours Be?
by Jim Zuckerman

Below is a list of my ten favorite places to photograph in the world. There are still many places that I haven't been, and even though I've been to 83 countries, as of the spring of 2010, I feel like I have hardly scratched the surface. There are so many wonderful places to shoot that in ten life times a photographer would still feel he or she needed more time. All of the places on this list offer such rich photographic experiences that you could return again and again and produce a different body of work each time. They never get old.

Get The Full Story







• Vote!
At the recent CES show more and more cameras and camcorders were announced with on-board WiFi.
Please vote by choosing one of the following options, and please comment briefly with your opinion on on-board Wi-Fi.







• AdoramaTV Watch, Learn , Create
We'd like you to know that our friends at Adorama have an exciting new resource that's a key part of their photographic education initiative. See host, Mark Wallace, present how-to videos for everyone from snapshooters to enthusiasts to professional photographers, plus product reviews, interviews with today's top professional photographers, and reviews of iPad apps. AdoramaTV is the newest part of the Adorama Learning Center, which has thousands of photo-related how-to articles, product reviews and buying guides. New videos are added daily. Visit us today and ignite your passion…

• Cavecreek Photographic Workshops
Courses offered each month. Contact: Alan Lowy's Cavecreek Photographic Workshops, 2135 E. Gaffney Road, Phoenix, AZ 85087, 623-465-1077.

• Adorama Photography Workshops
Various courses offered each month. Contact: Adorama, 800-223-2500.





•Newsletter Feedback
Let us know what you think about our Newsletter. Please send your comments to:
editorial@shutterbug.com

• To Change Your Email Address
Please send your request to: Allyson.Fischgrund@sorc.com


If you would prefer not to receive future communications from Shutterbug, unsubscribe here. You may also reach us by writing to the following address: Source Interlink Media, Inc., 261 Madison Avenue, New York, NY 10016 Att: Privacy Coordinator. Privacy Policy.

Shutterbug Home Page • Print & Web Media Kit • Contact Us
Copyright SOURCE INTERLINK MEDIA™ All Rights Reserved
1415 Chaffee Drive, Suite 10 | Titusville | FL | 32780