What Else Do They Pack? A Peek Inside Three Pros' Gadget Bags Reveals More Than Photo Gear Page 2
"I carry a set of jeweler's screwdrivers--you never know when something might come loose--a chamois cloth, cotton swabs, and a roll of duct tape," he confided, "and a film extractor. Doesn't happen often, but sometimes the film leader gets lost in the can."
© 2004, Miichael Baz, All Rights Reserved
When not covering tennis matches, Baz enjoys spending time with his family or on his boat, fishing off the Florida coast. Fishing, in fact, is a passion for him, and he sometimes makes room in his gadget bag for some apparatus of a different sort.

"Once I carried an ultralight spinning reel and a collapsible rod to an event in Japan," he confessed, "so I could fish while covering the tennis tournament."

That gets our vote for most unique item found in a pro's gadget bag.
Mike Turco
Mike Turco's photographic exploits have taken him to such far-flung places as Indonesia, Machu Picchu, Zimbabwe, and our own Big Sur and Florida Everglades. He specializes in amphibians, birds, insects, primates, and reptiles, and is best known for his images of frogs. He's also done comprehensive work on the life cycle of the atala butterfly, orangutans, and the simakobu monkey. His publishing credits are extensive, and include American Forests, Discover, International Wildlife, National Geographic Kids, Nature's Best, Outdoor Photographer, Science, Sierra, and Wildlife Conservation, to name just a few, and dozens of calendars and a number of books. Recently he has been doing location work for National Geographic Explorer Television.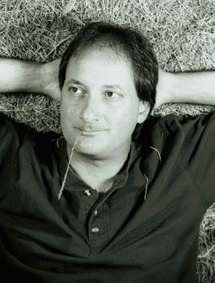 © 2004, Mike Turco, All Rights Reserved
For many people, Turco's name is synonymous with photographing amphibians.

"I have been shooting a `frogs' calendar for Avalanche Publishing for 10 years straight," he told us. "I have a new calendar with Avalanche Publishing coming out for 2005 about `geckos.' For 2005 I have six different frog calendars in print from four different publishers--and of course, each calendar has different images."

As one might guess, packing for excursions into the natural habitat of such assorted creatures takes a good deal of planning and preparation. Here is some of what Turco carries in addition to his camera equipment. Teflon powder (to keep his favorite tripod head lubed), super glue, various kinds of tape, flashlights, caterpillar tubing to hold the flashlights, gear for climbing trees, ropes, an air horn, sun screen, mosquito repellant, screwdrivers, wrenches, rubber bands, water purifier, fiberglass pen (to clean camera transport rails and contacts), towels, and a write-in-the-rain pen and book. He still finds room for some comforts of home: some granola bars, and a scissors case handmade by his wife. And to find his way back, a GPS and a traditional compass.
© 2004, Mike Turco, All Rights Reserved
"On a recent assignment for National Geographic Television I carried a broom, feather duster, and antibacterial wipes," he told us, but the reason why must remain a secret until the segment airs.

Turco quickly added: "I forgot the swamp sneakers; I pack two pairs so I can start each day with a dry pair."

Three famous photographers, each one having more than 25-years experience packing their gadget bag. Their extraordinary photography speaks for itself. The accessories they carry reflect who they are as much as what they do.

LATEST VIDEO

SPONSORED VIDEO
Testing Tamron's SP 150-60mm G2 lens while capturing birds and alligators in Apalachicola, Florida.