Travel Photography Accessories; A Shopping List For When You Hit The Road Page 2
On the other hand, if you're looking for steady support that will fit in your shirt or photo vest pocket, Manfrotto's (www.bogenimaging.us) Modo Pocket offers a compact support for small digital cameras. The nicest part of the Modo is that it folds flat and easily fits in your pocket and, when needed, you can unfold the legs in a matter of seconds and begin taking pictures. The Modo Pocket is compatible with all small digital cameras featuring a standard 1⁄4" tripod thread and can accommodate both centered and off-center mounts. It folds completely flat, so it can be left on the camera when not in use.
This photograph was made of the Saint Francis Mission in Taos, New Mexico, using a Minolta DiMAGE X point-and-shoot camera. Nik Software's Skylight filter, that is part of all three editions of their Color Efex Pro software, was used to warm all of the colors in the image in ways that produced a natural and dynamic effect.
© 2002, Joe Farace, All Rights Reserved
Two Cameras Are Better Than One
In addition to a D-SLR and a few lenses and, depending on the trip, a back-up SLR body, I always carry a point-and-shoot camera when I travel. Sometimes at the end of the day when I'm dog-bone tired and don't feel like carrying an SLR, I'll put a digital point-and-shoot in my pocket and take a walk. Having a camera with you at all times when traveling is a good idea because you never know what you'll encounter. Most point-and-shoots have a built-in flash so be sure to use it outdoors for fill and even at night. One of the best features built into all cameras these days is a Night Scene mode that balances flash with ambient light to make this kind of photography a snap! I would have never made that photograph of the Acapulco harbor if I hadn't slipped a Leica D-Lux 2 in my pocket on the way out to dinner.
Manfrotto's Modo Pocket is an ultra-compact support solution for small digital cameras. Folding completely flat, the Modo Pocket can be left on the camera when not in use and, when needed, shooters can unfold the legs in a matter of seconds and begin taking pictures.
A Bag To Keep It In
What kind of camera bag do you prefer: hard-shelled, stylish cloth, or stealth cases that don't look like camera bags? Equipment protection comes at all levels; soft to hard, metal to plastic, fabric and foam, fabric-covered hard shells, plywood laminate with metal corners, vacuum-formed ABS, and the choice of wheels—or not. Many soft bags are made from Ballistic or Cordura nylon fabric whose fiber thickness and diameter is measured in denier or "D." The higher the number, the stronger the fabric will be. Most soft-sided luggage, for example, is covered in 400D material.
Image Stabilization, whether built into the camera such as the Olympus E-3 used to make this photograph at night on the Plaza de San José in Old San Juan, or into your lens, makes night travel photography fun. Exposure was 0.8 seconds at f/11 and ISO 800.
© 2007, Joe Farace, All Rights Reserved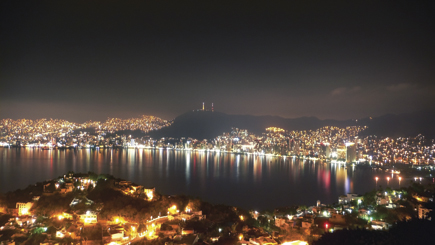 This view of Acapulco harbor was made while waiting for dinner at Bella Vista restaurant at Las Brisas hotel. I set the camera on the edge of a concrete wall and used the self-timer to trip a 15-second exposure using the Leica D-Lux 2's Starry Night mode. Exposure was 15 seconds at f/2.8 at ISO 800.
© 2005, Joe Farace, All Rights Reserved
Tip: There are as many ways of packing a case as there are to making an image. The most common error is leaving too much space around the gear. The snugger the fit, the better the protection. Don't look at any bag as a collection of features but think of it as a system that may include useful add-ons. Many bag makers offer accessory pouches, small bags, wraps, and cable organizers. I'm personally a fan of photo backpacks but, ultimately, choosing any camera bag is highly personal. Get the best one you can afford that safely holds all of your gear, no matter what company's name is on it.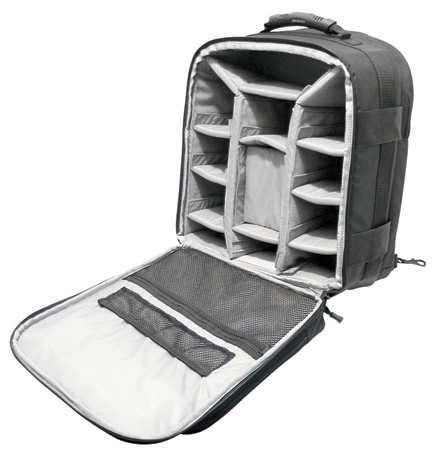 I'm a fan of photo backpacks and even designed one or two, including the Joe Farace Reporter and Mary Farace Daypack (www.adorama.com), but, ultimately, choosing any camera bag is highly personal. Read the text for tips on bag construction and packing.
Joe Farace is author of "Acapulco, Paradise of the Americas" and "Puerto Rico: The Island of Enchantment" travel photography books that are available from the bookstore at Blurb.com.

LATEST VIDEO