My Top 10 Best Photo Stocking Stuffers
Here are the rules: every item described herein is small enough to fit inside a reasonably normal stocking and each is something that every photographer will appreciate. Price was not part of the selection process, nor was foot size.
1. Fenix LD41 Flashlight
Have you've ever wondered why they are called "flashlights?" In the old days, they flashed instead of providing a steady stream of light. In England they're simply called "torches" and while this conjures images of angry townspeople storming the castle, it's probably a better label.
The Fenix LD41 is the connoisseur's torch. It features four output levels (up to 960 Lumens) and is visible up to 300-meters. It's also IPX-8 waterproof and dustproof (if you've forgotten what IPX means, click here) and runs up to 200 hours in low power mode. Uses four AA batteries. Street price is $85.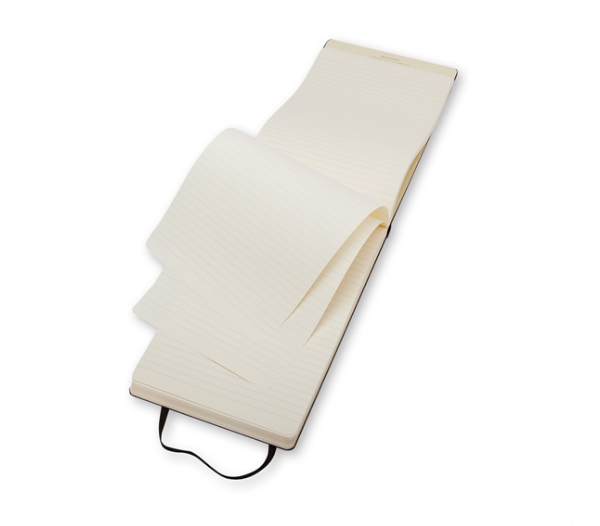 2. Moleskine Notebook
Legend has it that Hemingway carried a Moleskine notebook. Of course he also typed on a Smith-Corona, but that fact has never motivated anyone to go out and buy a typewriter. That said, if you're looking for a pocketsize notebook to record your history, Moleskine hard to beat. Paper quality is topnotch and acid-free, they are available in a wide variety of sizes and colors, and no real Moles are harmed during manufacturing. For a holiday gift, consider the 3-pack of Cahier Journals, starting at $10. Or my personal favorite, the Reporter Notebook ($13). I like it because it opens from the top, eliminating the problem of illegible writing close to the inside fold.
3. Purosol Lens Cleaner
According to their website, "Purosol was originally developed for NASA and the US military for use on high-end multicoated optics. Combining the power of organic plant extracts and state-of-the-art green chemistry, it is the world's most advanced cleaning solution. Taking its cleaning power from nature itself, Purosol is non-toxic, hypoallergenic, nonflammable, sterile and completely biodegradable. It is CFC-free, VOC-free [VOC = Volatile Organic Compounds] and exceeds EPA and OSHA health and safety standards, as well as exceeding standards set for the EU, Australia, Canada, Japan, and other countries worldwide." Moreover, from personal experience I can testify that it works great. Buy the Purosol Kit which includes a microfiber cloth and one ounce of cleaning fluid for about $10.
4. Smith-Victor PG160S Wireless Mini Slave Flash
Ever wish for a tiny flash that could be positioned independent of the camera and fired in synch with your primary strobe? That exactly describes the Smith-Victor Mini Slave Flash. It has a built-in slave sensor and requires a pair of AA cells. And it's tiny—only 1.25 x 2.4 x 3.0 inches—with a built-in clip-type stand that helps you aim it, and a 1/4 x 20 tripod socket. Generally sells for less than $20, it's fun to use with anything from a point-and-shoot on up to a high-end DSLR. Use it as a backlight to wash shadows or an accent light; or get creative and add a piece of colored cellophane for a cool effect. Hint: colored transparent candy wrappers make excellent single-use flash gels.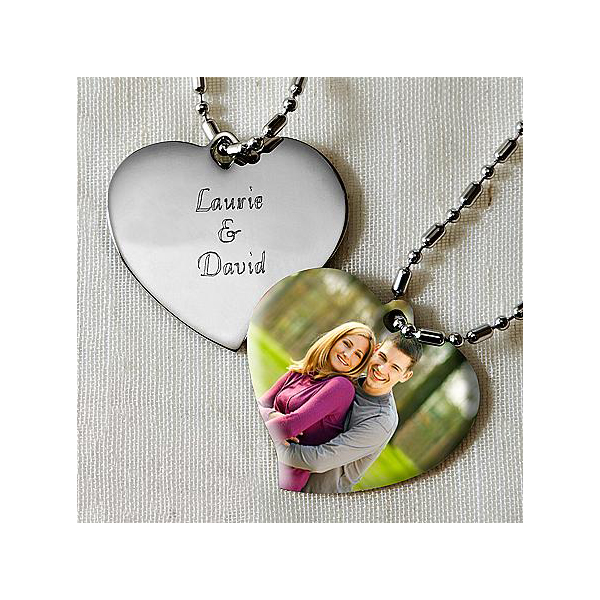 5. Personal Creations Photo Necklace
While I do not have personal experience with this item, and therefore cannot vouch for its quality, I must say it looks pretty good. And for the money ($25) it's a low-risk adventure. Upload an image to the Personal Creations website and they will print it on your choice of a heart-shaped (shown above) or dog tag-style pendant. The Personal Creations Photo Necklace is constructed of stainless steel and comes complete with an 18-inch ball chain. Engraving—up to three lines of 11 characters each—is included. Sound good? I think so too. So dig out your hottest selfie—oh, never mind. If your try this, please post your evaluation.
6. Dubs Acoustic Filters
I have a pair of high-end shooting muffs I wear when I need silence. Problem is, they provide absolute silence, so if a pack of braying hyenas are about to attack my tent, I'll likely feel their bite before I hear their bark. So I use Dubs earplugs ($25) when I need noise reduction instead of complete quiet. Dubs provide a 12 decibel Noise Reduction Rating (NRR). Remember that the noise level doubles for every increase of 10 decibels. A typical vacuum cleaner, which is about 70dB, is about twice as loud as soft conversation in a restaurant or background music (according to Perdue University). In other words, a 12 dB reduction is more than it sounds like. Pun intended.
7. Joby GPod Mini Magnetic Tabletop Tripod
There are tabletop tripods and then there is "son of GorillaPod," more properly known as the Joby GPod Mini Magnetic Portable Flexible Tripod. Fully extended it stands about 3.5-inches tall and weighs less than a slice of cheese. It fits easily into any gadget bag or similar container and costs less than $15. Because the non-scratch red feet are magnetic, it's particularly nice for car fenders and other steel anchors. Will not stick to stainless steel refrigerators, so don't even try. It's for smaller compact point-and-shoots only, and maybe a GoPro-type selfie-maker. For anything larger, check out Joby's full family of primates, including the GorillaPod Focus shown at the very top of this story.
8. MBT-1 ZTS Battery Tester
If accuracy is expected, rechargeable batteries must have a load in order to be tested, somewhat like my friend Bob. An ordinary battery tester that measures closed circuit voltage can help determine if a battery is useable or defective, but that's all. A voltmeter that measures open circuit voltage is not reliable for testing rechargeable cells. The most accurate way to measure the status of rechargeable batteries is to monitor time and operating voltage during controlled discharge. The MBT-1 ZTS Battery Tester uses a highly accurate pulsed load test, which varies in duration between two to three seconds depending on battery type. It tests a wide variety of batteries from S76 to 9V (more than 40 types). Runs on four AA batteries (naturally). And the results, unlike the aforementioned friend Bob, are easy to understand. MSRP is $100.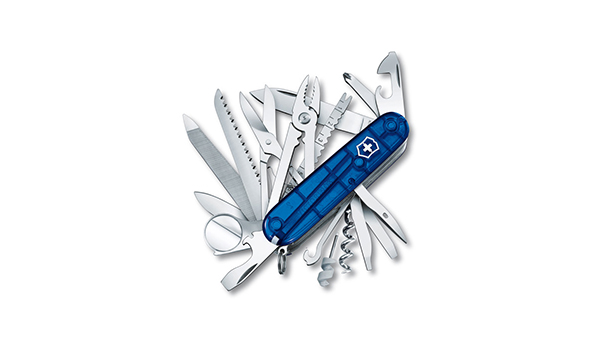 9. Swiss Army Champ
Here's a sharp gift (groan….). This is the Swiss Army Knife that defines Swiss Army Knives. MSRP is $90 but careful shoppers can buy it for much less. Constructed primarily of stainless steel with polished Cellidor plastic scales (side panels) the Champ is 3.6-inches long (closed) and boasts 33 tools as follows: blade, large; blade, small; mini screwdriver; Reamer, punch and sewing awl; can opener; screwdriver 3 mm; bottle opener; screwdriver 5 mm; wire stripper; scissors; pliers; wire bender; wire crimper; fish scaler; ruler (inches); hook disgorger; ruler (cm); wood saw; nail file; nail cleaner; metal saw; metal file; magnifying glass; Phillips screwdriver 1 – 2; screwdriver 2 mm; chisel 4 mm; multi-purpose hook; pin, stainless steel; key ring; and corkscrew. Hey, anybody got a fish scaler?
10. 35mm Film and Mpix
For those of you born after 1995, 35mm film is thin strip of acetate with perforations at regular intervals that's coated with a light sensitive substance containing actual silver compounds. Exposed to light under the right conditions (which generally require some sort of ancient camera) film can be processed chemically to produce a negative image of virtually any subject. Incredibly, it's still available today—in color and monochromatic varieties—and can be processed by experts like the folks at Mpix, who will develop and scan film (C-41 only) and post the images as digital files for download. Film costs about $5 for a roll of 36 (note that there is no Delete button; what you shoot is what you get) and processing of color film by Mpix costs 19-cents per shot. Your favorite photographer has a classic film camera somewhere (they sell for lunch money on eBay) so thrill them with a trip to 35mm Memory Lane. And before you film-shooting haters jump on my tail, this is satire—I shoot film (sometimes) too.
If that doesn't give you some holiday ideas, check out my story on 7 Fantastic Photo Gifts that Cost Less Than $50 and, if you really want to "splurge," read my story on 7 Photo Gifts that Cost Less Than $100 And Are Guaranteed to Please.
—Jon Sienkiewicz

FEATURED VIDEO