These Are the 5 Best Storage & Backup Devices for Photographers in 2020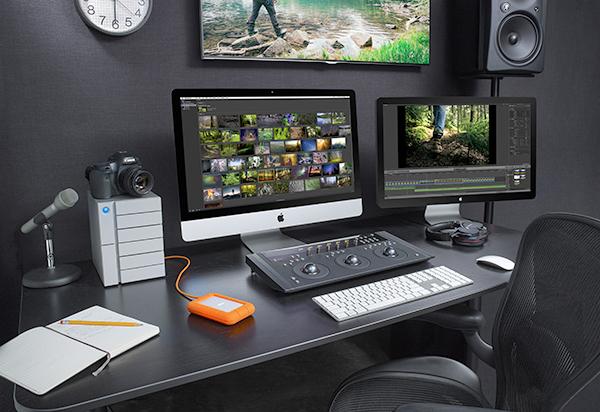 If 2020 taught us nothing else, we collectively learned that things can go wrong. Terribly wrong. If your photos and video footage are important to you (and, as a photographer, they should be), then you need to buy a trusty storage or backup device pronto.
But which storage and backup device should you get to archive your images and videos so they're safe? If you've gone shopping for a photo storage device lately, you know there are plenty of options out there. To help you pick out the best storage device for your photos, we've created this guide with our favorite image backup options in 2020.
Before you go buy a new storage device though, you need to remember one thing: always maintain at least three copies of your photos or videos: one to edit, one in the cloud somewhere and one on a mechanical storage device. Two out of three don't walk the dog.
Along with our guide to the 5 best storage devices photographers can buy to back up their photos and videos, we've include a quick primer on what to look for when buying detachable storage devices. Store your precious images today and sleep soundly tonight.
Consider a NAS Drive
NAS stands for Network Attached Storage. A NAS drive is a box that is hard-wired into your network and stores files. Unglamorous as that sounds, NAS drives offer a plethora of advantages.
NAS can be located anywhere in your home or office—hide it under a table in an unused bedroom or in a (dry) basement near the router. Anywhere, as long as it can be connected to the router or a network switch via a Cat5 Ethernet cable and to an electrical outlet. NAS devices typically are scalable; capacity can be increased rather painlessly. Many NAS drive support fast 10-gigabit Ethernet, too. And most will synchronize with online cloud storage solutions automatically, so you can have your cake and your cupcake too. Many can be configured as a RAID (Redundant Array of Independent Disks) that simultaneously records two copies of every saved file. Parlaying that redundancy, a NAS drive alone or in tandem with a cloud-based partner can handle automated backups so that even the most forgetful person on Earth can have safe files.
NAS drives are accessible wirelessly from your computer, smart phone, tablet and other wireless devices. All at the same time. Multiple users can access files from anywhere in the world that the internet is available. Share pictures and video with family and clients.
Are NAS Drives Secure?
If it's so accessible, what about security? NAS drives are no less secure than your computer and can be protected essentially in the same way by judicious use of strong passwords, a VPN, keeping the firmware up-to-date and potent antivirus software. Additionally, many NAS systems come with firewalls, so to that extent they can be even safer than an internal or attached USB drive. Above all else, good work habits and routine safety precautions are always the most important components of a secure network.
One of the biggest advantages of a NAS drive is its ability to stream media to your DLNA/UPnP devices for your personal viewing or listening pleasure. If you live in a smart home with automated home entertainment, a NAS drive is a must, not an option. And you probably already have one.
Then why doesn't everyone own a NAS drive? Two reasons: lack of awareness and cost. Plug-and-play USB drives are typically much cheaper than a NAS drive but of course they offer much less in benefits and features.
Detachable Hard Drive Storage
For my money, you need at least one detachable hard drive even if you have NAS and cloud storage. I viciously advocate creating and maintaining a "Grab-and-Go External Drive." If the stuffing hits the proverbial fan, it will save you a ton of heartache. 2020 underscores the wisdom of such preparation.
So you're thinking, "My stuff is in the cloud, so I'm covered." Wrong. Let's suppose there is a disaster of such proportions that electrical power and/or internet access is shut down for several days. Hurricane Sandy comes to mind. The cloud won't help you much in the event of a total blackout. But if you have your vital files on a portable drive you can access crucial family documents or insurance information, for instance.
External drives are potentially safer, too, because you can unplug them from the internet. Once unplugged, they are unhackable. An external drive that is loaded with data then left disconnected from the computer is more secure against hacking than internal drives or even online cloud storage. If you need a secure place to store birth records, insurance photos, legal documents and lists of serial numbers, an external drive may well be the best place. Just remember to disconnect your virus-free computer from the internet whenever you connect to the emergency drive.
External drives have other benefits, too. Many people don't buy them until they're running out of storage space on their primary computer. Then they are forced to panic-buy an external drive so they can continue saving image and video files. That brushfire response is unnecessary if you plan ahead just a little.
Considerations (apart from cost)
Portability: Desk-size or pocketsize? Even if you have space on your physical desktop you may want a truly portable drive that easily travels from job to job or room to room.
Capacity: Sizes range from 500GB (the smallest you should seriously consider) to more than 18TB. Best advice is to buy more than you need today because you will need more tomorrow.
Connection: Mac or PC? Or both? If USB (and it probably will be) which USB? The latest MacBooks are USB-C (Thunderbolt 3). The takeaway is: know what interfaces and protocol your system requires and buy the fastest version possible (e.g., USB 3.0 instead of USB 2.0).
Media: Spinning media or SSD (Solid State Drive)? Conventional drives have spinning platters inside. SSDs have no moving parts and are therefore less prone to malfunction. SSDs do not come in gigantic capacities but they do offer faster access time and theoretically greater MTBF (Mean Time Between Failures).
Power: Bus Powered means that the drive gets its juice via the USB cable, no external power source necessary. Most small portable drives are Bus Powered while most desktop models require a wall-wart-type AC adapter. Bus Powered is very convenient, especially for travel and when you're running out of electrical outlets.
Special Features: Rugged? I love LaCie drives and their orange ruggedized shell. How about backup software? What's included? If Bus Powered, is the USB cable permanently attached? How long is the warranty? Have you ever heard of the brand, or does the name sound like a Wheel of Fortune fail without any vowels?
So, without further ado, here are our five favorite storage devices for photographers (in no particular order):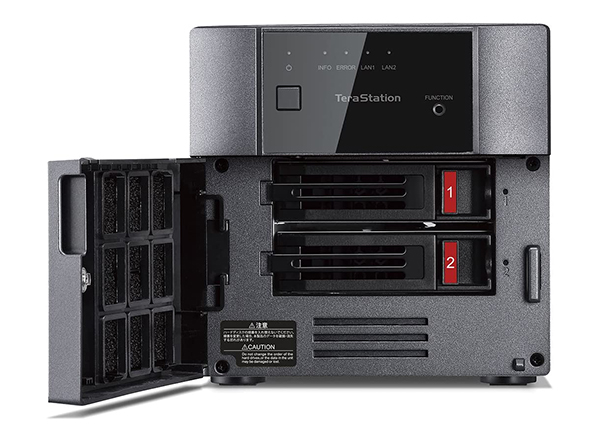 1. Buffalo TeraStation 3210DN Desktop 4TB NAS Drive
I have been trusting Buffalo drives for years. The Buffalo TeraStation 3210DN has two drive bays and comes complete with a total of 4TB storage capacity configured as a RAID 1 (i.e., redundant backup and 2TB usable capacity but can be reconfigured to full 4TB without the mirroring and parity). Fulfilling every requirement one could ask from a NAS, the Buffalo TeraStation 3210DN provides a remote management system, cloud integration, business-level backup software and a three-year warranty.
Available from Amazon for $429 complete with pre-tested NAS-grade hard drives installed.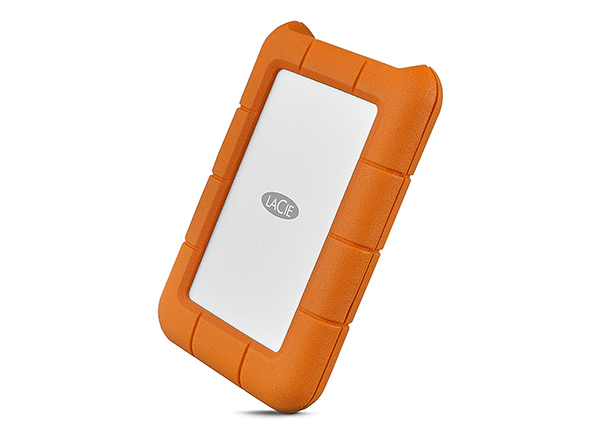 2. LaCie Rugged 5TB External HDD
Ideal for so many reasons, and the absolutely perfect SHTF Grab-and-Go drive, the orange LaCie Rugged 5TB provides USB 3.0 and USB-C connectivity for Mac and PC computers and—most important of all—is resistant to impact damage, dust and rain. She is small (1 x 3.4 x 5.3 inches) and weighs just 14 ounces. Comes with backup software and—get this—the drive is covered by two years of data-recovery services in case of disaster.
Available from Amazon for $169, it's a steal at just $34 per terabyte.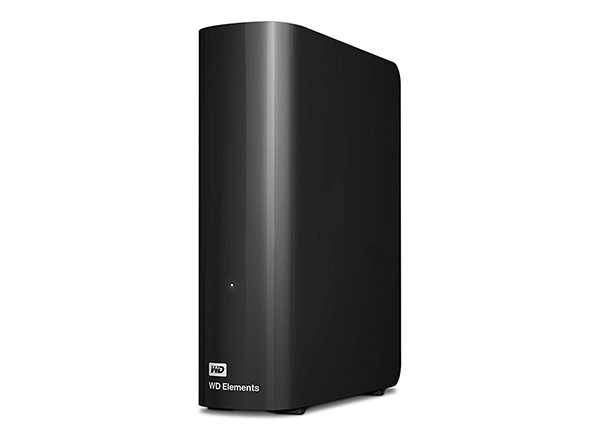 3. Western Digital WD 12TB Elements Desktop Hard Drive
One of the most trusted names in data storage, WD offers Elements Desktop drives in capacities from 3TB to 18TB. The WD Elements 12TB drive shown here balances huge capacity with very affordable price. Out of the box it's PC-only but it can be reformatted for Mac use. USB 3.0 interface. If you need more features, albeit at a higher price, check out the WD My Book drives which are available in capacities up to 18TB also.
Available from Amazon for $219 (that's $18.25/TB).
4. Samsung T5 Portable SSD 2TB
The Samsung T5 is a Solid State Drive (as opposed to conventional spinning media) and although fairly small capacity, it makes up for in other ways. It's physically tiny, measuring just 2.3 x 0.4 x 3.0 inches. It can travel in your shirt pocket. It also delivers faster than average data transfer speed (up to 540 MB/s). Offering optional password protection and AES 256-bit hardware encryption, the Samsung T5 thoughtfully includes both USB-C to USB-C and USB-C to USB-A cables. It's shock resistant and covered by a three-year warranty. Comes in multiple colors, too.
Available at Amazon for $229
5. Seagate Portable 2TB HDD
Budget, baby! A dollar buys a surprising amount of features (and reliability) when spent on the Seagate Portable. Works with Mac or PC right out of the box, offers USB 3.0 interface (18-inch cable included) and one year of Rescue Data Recovery Services. Small (4.6 x 3.2 x 0.6 inches) and portable (6.7 ounces) it's also compatible with some gaming consoles.
Available at Amazon for just $62 in 2TB capacity, or $114 for the Seagate Portable in 5TB size.
—Jon Sienkiewicz
(As an Amazon Associate, Shutterbug earns from qualifying purchases linked in this story.)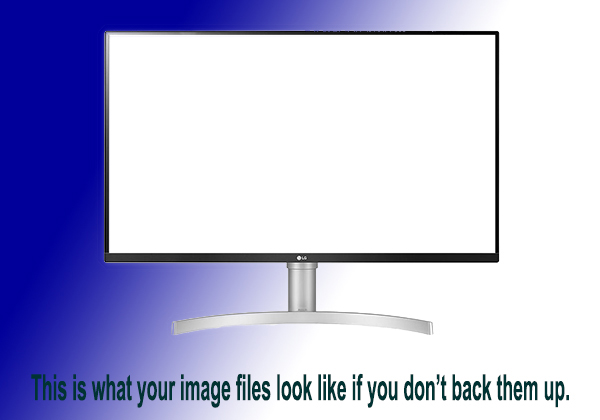 FEATURED VIDEO