Stocking Stuffers 2007; What Santa Should Bring This Year Page 2
The Paper Chase
Ink Press Papers (www.inkpresspaper.com), introduced to you in the October 2007 Digital Innovations column, now distributes Sihl media as a Pro line and is selling Sihl's Studio Pro 300 gsm (grams per square meter) luster and glossy paper. The Swiss-based Sihl group is part of the Italian-owned Diatec organization that is well-known in Europe for its wide format products and boasts a 100-year history of paper coating and 500 years of paper manufacturing. The company developed a coating technology that guarantees color saturation, a wide range of tonal values and contrasts, and high maximum thickness. Sihl claims that their media is "the Ferrari equivalent in inkjet photo paper" so I printed a picture of a Ferrari Formula One car to see for myself. Wow! The glossy paper is impressive both in its heft as well as image quality and it, along with images printed on luster (Sihl calls it "silky") paper, has the look and feel of traditional fine art photographic prints.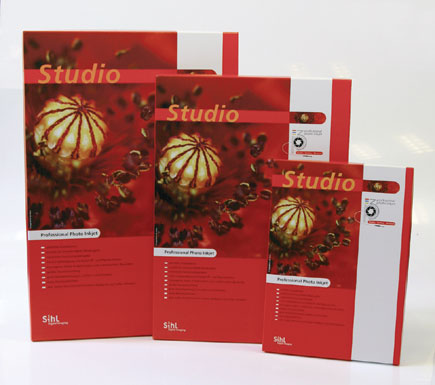 Hard Drives To Go
My e-mail Inbox is pounded weekly with software and schemes for storing your images on the start up-of-the-week's website, but I think most photographers prefer to control their images than yielding control to somebody else. Western Digital's (www.westerndigital.com) My Book World Edition is an external storage drive--it looks like a thick paperback book--that offers an easy way for photographers to build and archive their work. It's available in two capacities: 500GB ($279) and 1TB ($499). The terabyte My Book World Edition II model is equipped with a dual-drive configuration and RAID capability. I plugged it into my wireless router and it was immediately accessible to my wired and wireless Mac OS computers. Setting it up as a network drive with my Windows computer required only a few mouse clicks. My Book World Edition combines a networked drive with software that gives you the ability to access your images through Internet Explorer (sorry Macheads) from anywhere in the world as if it were a local drive. My Book World Edition's family of storage appliances is compatible with wired and wireless networks and comes equipped with one Ethernet port and one USB 2.0 port, plus Retrospect Express back-up software. As capacities and prices fluctuate in the hard drive world expect these prices to get lower and capacities to increase in future models.
A Christmas Gift
It's been two years since Greek designer Panos Efstathiadis established his website (www.panosfx.com) and to celebrate it he created a new free "Watch" Photoshop Action. The Action creates a wristwatch from scratch and lets you customize it by adding a photograph to the watch face. Download it and have some fun.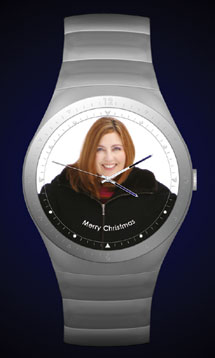 © 2007, Joe Farace, All Rights Reserved

LATEST VIDEO

SPONSORED VIDEO