GALLERIES
You are here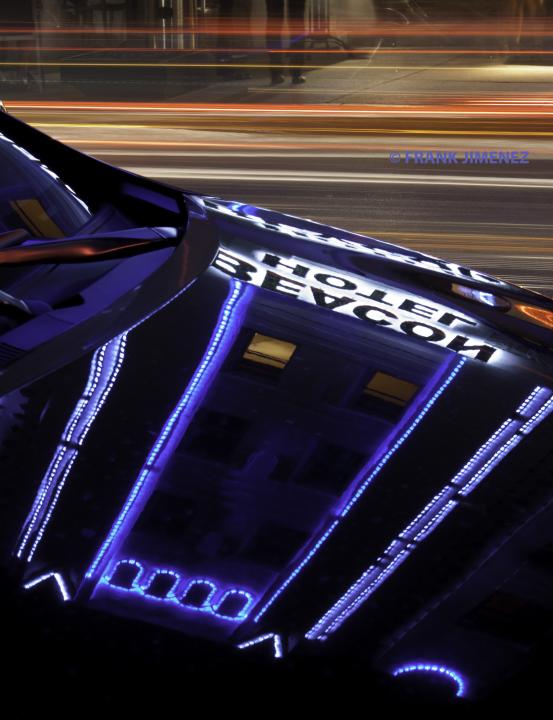 The neon lights and reflections of South Beach!
I used a long exposure in order to get the light streaks to imply all the cruising that goes on at night. The hotel sign is reflected on a highly polished car hood.
Equipment: Canon 50D with Canon 24-70, 2.8L lens set at 51mm.
ISO 100, exposure f13 at 30 secs.

SoBe Fast Lane
Views: 181
Dimensions: 3168x4121
Size: 1663kb
Filed Under: