Sharp, Super-Affordable and Fun! 7Artisans 7.5mm f/2.8 Mark II Fisheye Lens Review
7Artisans just released the updated Mark II version of their popular 7.5mm f/2.8 Fisheye lens and it's about the most fun a photographer can have for $139. We borrowed an early sample and here's what we discovered.
If price has been a barrier to you owning a fisheye lens, it's time to indulge yourself. The new 7Artisans 7.5mm f/2.8 Mark II 190° fisheye costs only $139 when ordered from the 7Artisans Official Store on Amazon.
We've never met a photographer could resist trying out a fisheye lens. Maybe it's because the warped angles and perspective can become so bizarre that people begin seeing things in new creative ways. We caught ourselves trying to use it like a super-wideangle—with amazing success—but it was far more fun bending the Vanishing Points.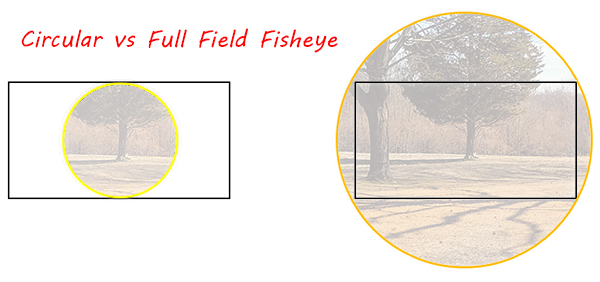 This new 7.5mm f/2.8 from 7Artisans produces rectangular images that cover the entire APS-C format, unlike Circular Fisheye lenses which produce round images within the rectangular field. The equivalent focal length on a Fujifilm APS-C camera is approximately 11mm. You can learn more about circular fisheyes from our article: Meike MK 6.5mm f/2 Circular Fisheye Lens Review. And if you already own a Circular Fisheye, here are some useful tips to help you maximize enjoyment: 10 Tips for Shooting with a Circular Fisheye Lens.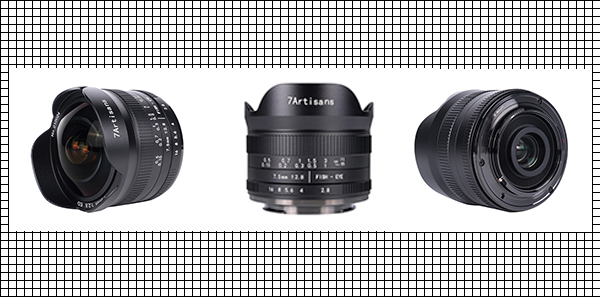 Overview & First Impressions
Solid, high-quality feel in the hand. The focus ring completes its arc in about 1/5 of a turn and the aperture ring is click-free for silent video production. The bulbous front element is nicely protected by the built-in lens shade. The lens mount is metal and the included front lens cap is sturdy metal and snug. Overall, this lens is quite impressive.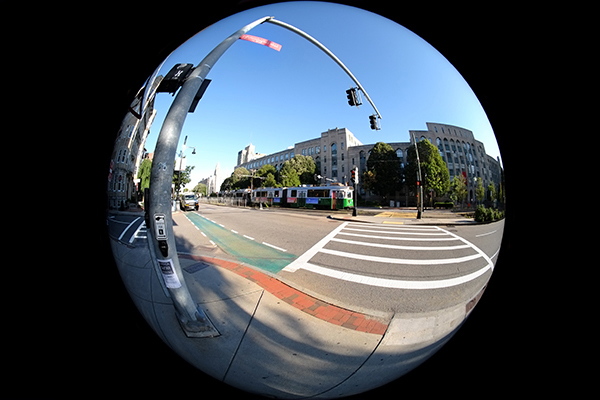 Full Field Fisheye vs. Circular Fisheye
This is a Full Field fisheye. The image it captures wraps across the entire frame, which in this case is APS-C in size. The alternative type is the Circular Fisheye that creates a round image in the middle of the frame.
The advantage of the Full Field model is that it can be used more-or-less like a super-wideangle, as long as the user is aware that the 190° coverage is certain to introduce some apparent distortion, generally in the form of converging parallel lines.
Some people prefer the Circular Fisheye because of the unique, characteristic round image. In truth you can crop a round image and make it look less distorted, but that's sort of like eating fat-free cheesecake.
Specifications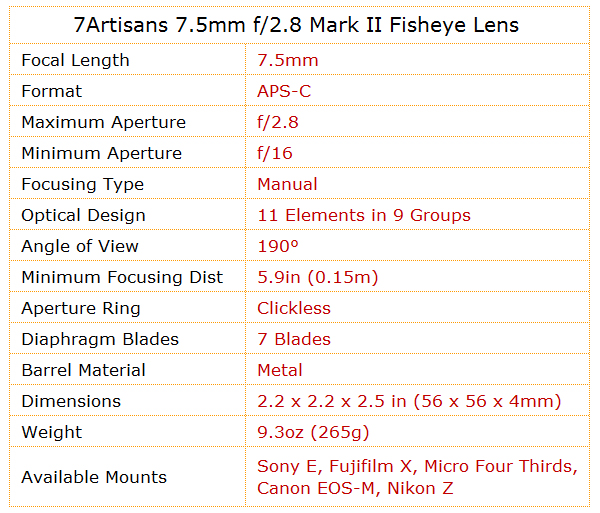 The second generation of 7Artisans 7.5mm f/2.8 is an improved design. A single glass component with a higher refractive index is used in the front element group to replace the first generation cemented glass. The rear group is now Hoya ED optical glass and it effectively limits chromatic aberration.
Construction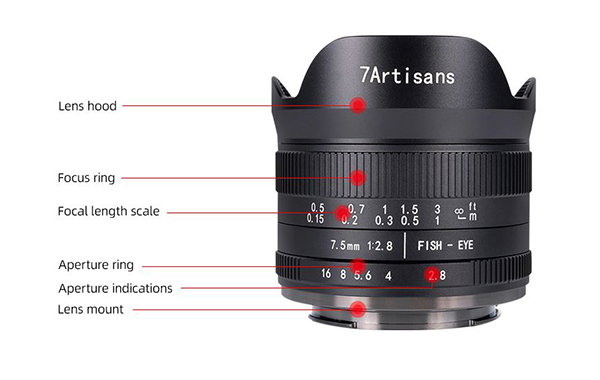 Optical Design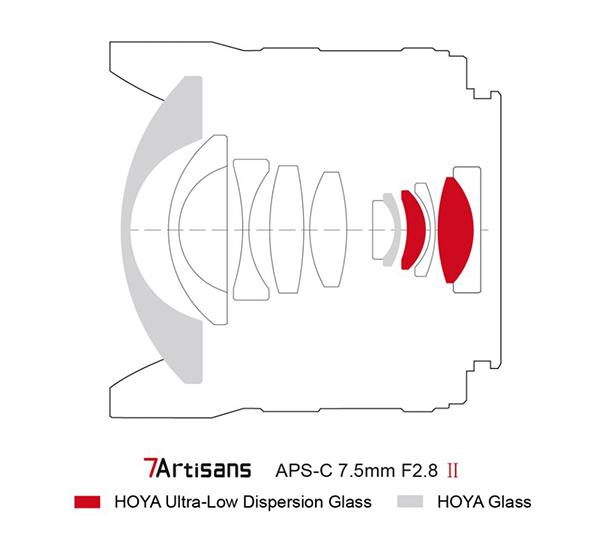 The 7.5mm f/2.8 Mk II fisheye lens contains 11 elements in 9 groups (but I swear I can count 12 elements in their engineering drawing). The aperture diaphragm has seven (7) blades and the coating on the front element appears to be quite satisfactory.
Field Performance
Make sure that the camera body is configured to function with manual lenses. Some cameras must be set to fire without a lens attached, since the electronic camera body is unable to detect a manual lens that has no electrical contacts.
Exposure is not automatic. Set the camera on Aperture Priority and select a suitable f/stop. I shot mainly around f/5.6 or between f/5.6 and f/8. All Full Field fisheye lenses have a tendency toward vignetting (corner shading) and that phenomenon is exacerbated by very small apertures. Surprisingly, I encountered only minimal shading with the 7Artisans lens. This is the first 7Artisans lens I have reviewed; I hope this is a characteristic shared throughout their entire lineup.
The 7Artisans 7.5mm f/2.8 is manual focus; in fact, it's manual everything. The depth-of-field is so extreme that precise focusing isn't necessary at apertures smaller than f/5.6. Minimum focus is 5.9 inches.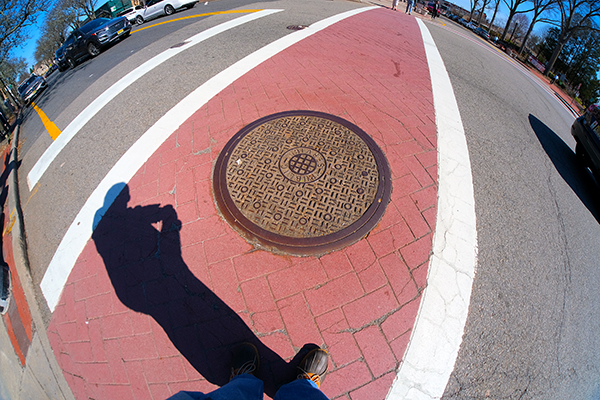 Watch your fingers and toes. The ultra-wide 190° field-of-view can include unexpected shoes, bellies and thumbs if you're not careful.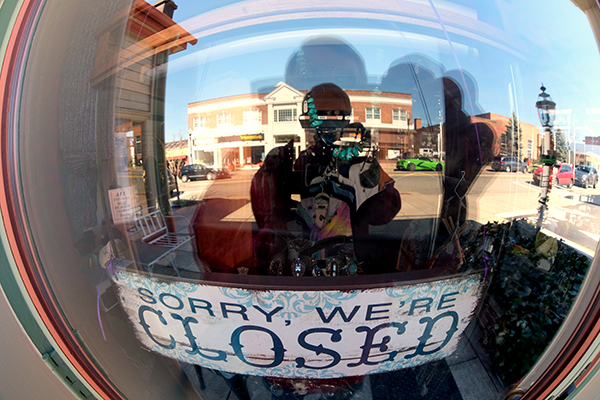 Conclusion
Hard to beat this combination of attractive price, good build quality and inherent fun. If you're looking for something to stimulate a new creative spurt, the 7Artisans 7.5mm f/2.8 Fisheye is truly a handful of inspiration. Go back and reshoot some of your favorite spots with this fishy beauty—you will be amazed. And if you're spending more time indoors because of Covid concerns, this lens is guaranteed to give a new look to familiar room interiors.
Disclaimer: no fish were harmed during the manufacture or testing of this lens. One of the temperamental blowfish got a bit puffed up about it, but it deflated quickly. He was just a bag of hot air, anyway.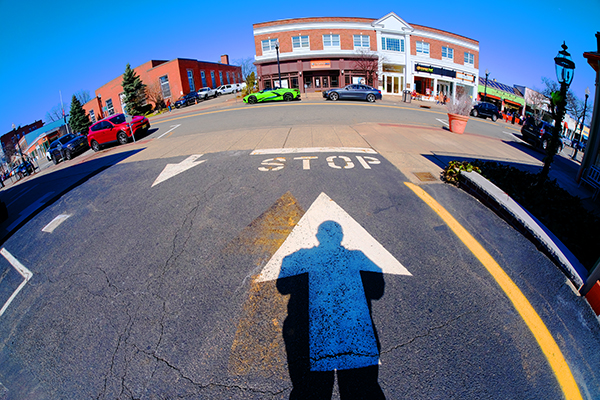 Price & Availability
The 7Artisans 7.5mm f/2.8 Mark II Fisheye lens is available in mounts to fit Sony E, Fujifilm X, Micro Four-thirds, Canon EOS-M and Nikon Z cameras and costs $139. It's available now. Available from Amazon for $139.

Other Lenses From 7Artisans
7Artisans offers a rather complete lineup of accessory lenses; check out their website. Of particular interest is the ultra-fast 35mm f/0.95 for APS-C sensor cameras in mounts to fit Sony E, Fujifilm X, Canon EOS-M, Micro Four-thirds and Nikon Z cameras. You'll hear more about this lens from us later. It's currently available from Amazon for just $249.
—Jon Sienkiewicz
(As an Amazon Associate, Shutterbug earns from qualifying purchases linked in this story.)