Selling Stock Photography; How To Survive In A Competitive Marketplace Page 2
David Sanger
(
www.davidsanger.com/covers
,
www.davidsanger.com/ads
): My specialty, travel photography, has changed dramatically as the stock photography industry has migrated online. Digital capture and delivery over the web now allows me to be found by and license images to new clients worldwide. My website of over 8000 images (scanned and digital) is well optimized for search engines. Combined with high-res, downloadable files loaded to Digital Railroad and credit card payment through Google Checkout, it is possible to satisfy any customer request, even on location in Shanghai or Dubai.
© 2008, Andrea Johnson, All Rights Reserved
Here are my suggestions for stock photographers:
1) Only present your best images online. Remember, strong simple images read best as thumbnails.

2) Understand photo buyers' needs in styles, subjects, locations, and timeliness.

3) Develop a professional-looking, well-designed, database-driven website, so buyers can license images directly.

4) Link it with established photographer-friendly marketplaces like Digital Railroad.

5) Thoroughly keyword every image to cover a range of possible buyers' needs.

6) Embed accurate descriptive metadata and contact info in every online image.

7) Optimize your site using Google site maps and SEO techniques so that you can be easily found.

8) Connect with other photographers who sell stock. The sharing of information, techniques, and insights is invaluable. Join and support professional associations like Stock Artists Alliance.
© 2008, Kim Karpeles, All Rights Reserved
Andrea Johnson (www.andreajohnsonphotography.com): Each time I complete an editorial or corporate assignment, I post completed images on Digital Railroad as my delivery method to the end user. This builds my archive, and often reaps multiple sales. For example, I may shoot a destination area for a magazine or book project, post the images, and subsequently resell the photos to wineries or tourism departments.

I also send out quarterly newsletters featuring new work and include a link to my stock site. I also partner with my corporate wine clients, helping them build photo libraries and working to maximize editorial exposure. Often after an editorial piece with a large circulation runs my images (such as in VIA Magazine or Wine Spectator Magazine) I'm contacted by new clients for stock requests.

Gary Crabbe: I keep up with relevant industry issues, not just from a photographer's perspective, but also from that of agents and buyers. During my book projects, I paid close attention on how to create images for specific stock applications. Covers, double-paged spreads, wide shots, tight shots, "calendar" or fine art print shots, etc., so that when I did make contact with a potential client, I could be armed with a fairly comprehensive selection.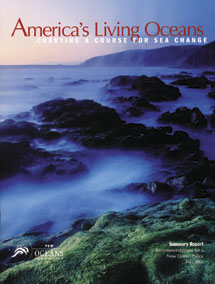 © 2008, David Sanger, All Rights Reserved
Kim Karpeles (www.kimkarpeles.net): Over the years I have developed a list of clients and contacts gleaned from photo request newsletters published by sources such as AGPix and PhotoSource International, personal contacts, magazine mastheads, etc. My primary marketing tools are regularly sent e-mail promos and the less frequent direct mail post cards to those on my contact list. I also maintain two photographic blogs, which help boost my Google rankings and lead to print and stock sales. In addition, my images are available through Alamy and Digital Railroad's Marketplace. I have seen repeated sales through both portals. For two years, I participated in PictureHouse.org in Chicago as a Digital Railroad archive services subscriber. This afforded me the opportunity to add pictures to my client's e-mail addresses and to develop new contacts. Currently, I am a Stock Artists Alliance board member and have made several business connections which I hope will prove to be fruitful.

Penny Gentieu: In the first two or three years, I bought traditional ads for Babystock in an industry magazine frequented by other stock agency advertising, but my most important strategy is to keep Babystock fresh and add new work regularly. I always keep an eye on the competition and keep in sync with the advantages that they offer (automations of the web and the simplicity of pricing are two things that the big stock agencies have an edge on). I respond to clients promptly and in particular I negotiate smoothly and offer customer service that is second to none.

These are my recommendations: I let my clients know that I will go the extra mile. I also draw attention to the added value of my work—the exclusivity that my photos have because they are not marketed on Getty is totally valuable. Clients prefer to spend their money on a distinctive product. Finally, as Babystock grows, affiliations with distributors have allowed me to license my brand. Jupiterimages has a select collection that they license in several countries. I also have other agency representation for my brand in Russia, Poland, Spain, and Italy.
Partial List Of Resources For Stock Photographers
• www.useplus.com/home.asp
• www.stockartistsalliance.org
• www.digitalrailroad.net
• www.photoshelter.com
• www.stockphotographer.info
• www.selling-stock.com
• www.agpix.com
• www.alamy.com
• www.ipnstock.com
• www.photosource.com/index.php
• www.picturehouse.org
• www.pacaoffice.org
• www.fotoquote.com/fq-stock.html

LATEST VIDEO

SPONSORED VIDEO
Testing Tamron's SP 150-60mm G2 lens while capturing birds and alligators in Apalachicola, Florida.