The Scarecrow
Late in 2010 I made a trip to South China to visit my wife's family in a village of rice and vegetable farmers. Being very hot and humid there, I always looked forward to walking the bean fields with my camera late in the day. It's very peaceful and sometimes you can catch a cool breeze.
The photographer in me wanted to photograph the scarecrows each farmer had set up. I wanted to experiment with a slow shutter speed and the plastic bag movement in the breeze, to add some interest to an otherwise static image. Wanting to achieve a quality image I set up my tripod, attached my remote shutter release, checked and double-checked my aperture, shutter, and white balance settings.
I continued fussing around with settings while waiting for a breeze to float the plastic bags and achieve the effect I had pictured in my mind. I waited and waited, but there was no breeze. A village neighbor riding by on a bicycle yelled, "Go home, eat rice." The workday was over and dinner would be ready soon.
Really disappointed, I started disassembling my equipment, thinking this was my last chance for the shot I'd visualized, as we would be returning to the US the next day. Suddenly, a nice breeze picked up! I yanked my camera from my backpack, leaped across an irrigation ditch, focused and snapped off one image before the breeze died completely. It's really funny how things happen, thinking back on that evening. The image I got was pretty close to what I wanted and I decided to be happy with it.
—Steven D. Strean
Keizer, OR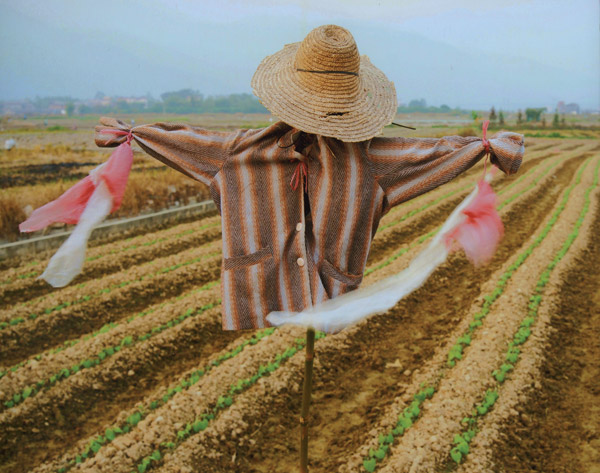 Please Read This
The premise of "Talking Pictures" is that every picture has a story. We invite you to send quality prints (only) and a short narrative on why you took the picture or how, in retrospect, it brings up thoughts and feelings about the subject.
We do not return submissions. By sending us an image and text you grant us permission to publish it in this magazine and on our website. If you have any questions, please e-mail us at: editorial@shutterbug.com.
Send submissions to: Talking Pictures, Shutterbug, 1415 Chaffee Dr., Suite #10, Titusville, FL 32780.

FEATURED VIDEO