PMA 08; Best Of Show Page 2
Backpacks And A Mobile Lighting System
I love to carry my gear in photo backpacks. There is nothing on the planet more practical. And there are many excellent camera packs on the market, and many more that debuted at this show. But two that I saw this year stand out. The first is Naneu Pro's Adventure K5 (BKA). The K5 may not be the first photo backpack to incorporate a separate wearable, padded photo bag, but it certainly appears to be the most sensible, at least at first glance. As with all Naneu Pro bags, this pack is made to be durable and withstand the elements. The camera insert is actually its own photo pack, complete with shoulder harness, although designed for modest loads, or it can be worn as a chest pack in tandem with the main pack. When the internal pack is removed, the main pack can be used to transport clothing and other supplies. Actual production models are a few months away, so no pricing yet.
The $550 price tag may seem steep, until you see the full-course meal Crumpler serves up in The Cork & Fork (I know, sounds like an Aussie pub, but that's part of the Crumpler allure). This, too, is two bags in one, although they are available separately as The Period Charmer roller suitcase and photo backpack insert. The Cork & Fork features a serpentine padded divider system that adds to its charm, conforming to whatever shapes are carried--stocky or compact lens, for instance. When the backpack is worn, breathable shoulder straps come to your aid to provide a comfy journey, together with an adjustable waist belt. You can use the roller case for clothing, stowing it in baggage on the flight, and wear the backpack filled with camera gear as a carryon.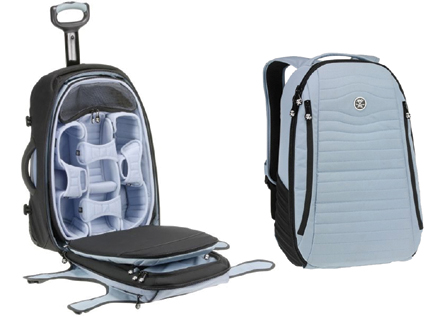 I'm always looking for the ultimate mobile lighting system, and I may have finally found it. It's not that what I have seen or worked with wouldn't do an admirable job. It's just that I'm looking for something really lightweight and compact, and Interfit Photographic finally came through with a truly tantalizing product. The Stellar Extreme is a ray of sunshine. This AC-DC monolight sports the most compact battery pack--it's practically a featherweight--that can drive the 300 ws monolight that's in the package for up to 100 pops at full power; 300 pops at minimum--without modeling light, with 2-second recycling. It features an LCD capacity gauge on the battery, continuously variable output, and auto dumping of excess stored energy when lowering output (to avoid overexposure), along with other features found in the new Stellar X. Better still, the price tag is a mere $299 for this dynamic monolight/battery duo.
--Jack Neubart
Nik's Viveza And Vertus' Fluid Mask 3
Nik Software's Viveza has a unique and exciting interface that makes it a standout product and easily a "Best of Show" pick for PMA. The software's U Point technology uses control points and simple slider controls to make changes to contrast, saturation, and brightness without the need to make complicated selections and masks. Because making selections can be a very difficult process, this software's ability to work with little more than a mouse-click is impressive. The software's adjustment sliders that appear over the original image allow one's full attention to remain where it should, on the image, rather than negotiating menus and settings.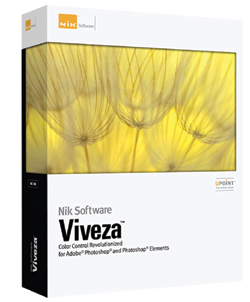 Vertus' Fluid Mask 3 offers a great solution to creating selections and masks that doesn't involve any time-consuming and complicated techniques. The software, which uses simple brush tools to make selections and masks, delivers excellent results even when working with subjects with very fine detail such as a portrait subject with hair.
--Ibarionex R. Perello
Big Chip, Smart Cameras
As readers know, Nikon and Canon both offer so-called "full-frame" sensors, equivalent to 35mm frame size and larger than standard sensors in most D-SLRs. Indeed, some were surprised that Nikon made the move with their D3. We thought that was it, as most other makers shied away from the larger sensor size, mainly because they did not want to fight the two tops dogs for the premium-price, pro end of the market.
That's about to change. Though short on specs, Sony announced plans to come out with a full-frame, 24.6-megapixel CMOS (close to a 72MB file right out of the box, when opened and not counting compression) chip for their coming pro model. They promise very low noise at high ISOs and a whole raft of "smart" exposure, focus, and color balancing features and lenses to match. While I am usually hesitant to peg promised products with a "Best of Show" award, the Sony announcement, which should become "real" this fall at the photokina show in Germany, should redefine the pro D-SLR landscape. Although prices were not even whispered about at the show, you can bet it will be competitive, but not cheap.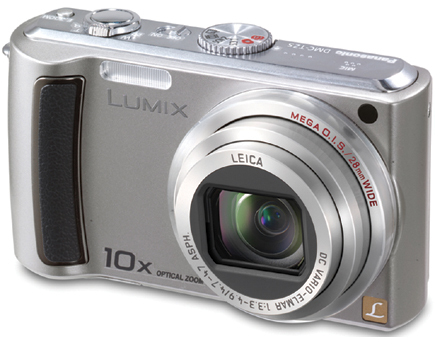 What's a "smart" camera? For this show it is one that solves problems commonly encountered in picture taking without troubling the user with the usual exposure, focusing, and picture effect (depth of field, shutter speed) decisions. This, to me, takes much of the fun and challenge out of making images, but you sure have to be impressed with the technology. We saw quite a few examples at the show, many of which you'll get details about in Peter Burian's "Digicam" report. One example: the Panasonic TZ5 offers something they call Intelligent Exposure Correction. As the folks at Panasonic explained it, the image processor creates a 3000-box grid over the frame, checks each "box" for light levels and automatically adjusts the gain, or ISO (basically a distinct tonal curve correction) to balance the light. An analogy would be having distinct ISO settings for different areas in the image. Don't be surprised if you see this technology migrate to more and more D-SLR cameras.
Finally, my "Best of Show" award for the camera I'm most eager to put to the test is the Casio EXILIM Pro EX-F1, already discussed in Jon Canfield's picks. This model takes the camcorder/camera convergence to heart in a very big way.
--George Schaub