Photoflex Kits Now Include FlashFire Wireless Kits
Photoflex Inc. announced that all of their strobe kits will include one FlashFire 16-channel radio trigger and a receiver for each head. This represents a major price breakthrough because a high quality radio trigger and receiver can often exceed the cost of a strobe head and modifier.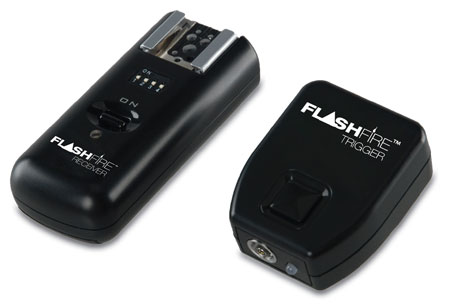 Bundling FlashFire wireless kits with the StarFlash line of strobe kits will encourage first-time studio strobe users to work with off-camera flash. Additionally, the FlashFire wireless kit is not permanently attached, so it can also be used for most brands of battery powered shoe mount flashes and studio strobes.