Op-Ed: Museums Should Make Photography Bans a Thing of the Past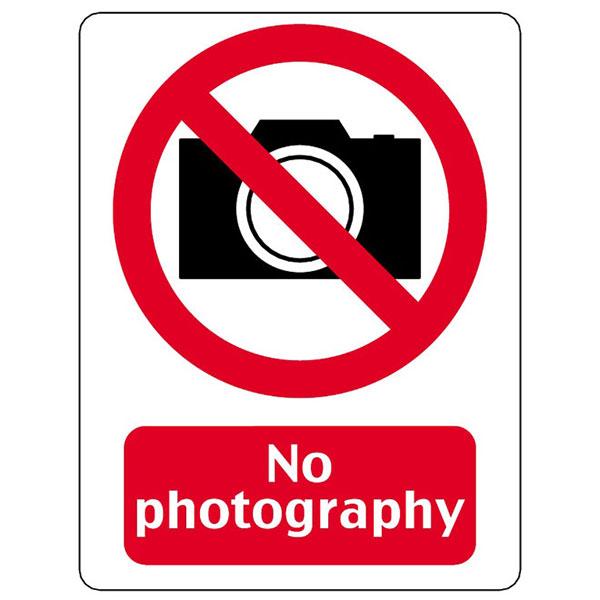 A few weekends ago, the French Culture Minister Fleur Pellerin visited Paris's spectacular Musée d'Orsay to see an exhibition of art by the Post-Impressionist painter Pierre Bonnard. The d'Orsay houses France's largest collection of Impressionist and Post-Impressionist art and for years it has had a strict ban on photography. However when Madame Pellerin arrived at the show she liked what she saw so much she photographed several of her favorites and posted them to her Instagram feed.
The next day quicker than you can say "Gérard Depardieu," the Internet masses cried foul or "faute," as it were. They demanded to know why a Minister could take pictures in a "no photo" zone when the general public was forbidden to do so.
Mme. Pellerin remained "calme" and made no apologies. Nonetheless within hours the Musée d'Orsay announced it was jettisoning its no photography policy and henceforth would allow picture taking. The whole incident sounds like something out of Mel Brooks' film History of the World: Part 1 where Brooks says, "It's good to be the king."
Of course things were bound to end this way since the Culture Minister controls the purse strings to the d'Orsay budget. The new policy also brings d'Orsay in line with the official government policy that photography is allowed in cultural institutions as long as "other visitors are not disturbed and the art is not put in danger."
"No Photo" bans in museums have been around for several decades and are notable for their inconsistency. Varying from place to place they are often confusing.
Take the policy of New York's Museum of Modern Art:
"Still photography for personal use is permitted in collection galleries only. No flash, tripods, or camera extension poles allowed. Videotaping is permitted in the lobby only. No photographs or videotapes may be reproduced, distributed, or sold without permission from the Museum."
But why allow photography for "personal use" and then forbid its reproduction and distribution. This seems a rather antiquated notion, since most photographs taken today are uploaded to the web for the very purpose of distributing them.
("Videotaping in the lobby only" begs an explanation, but let's not go there.)
Across town, the Metropolitan Museum of Art has a different policy, one that includes photographer-friendly "Tripod" Wednesdays, Thursdays and Fridays. It permits reproduction of photos for personal use but like the MoMA they are down on videotaping.
According to the Met:
"Still photography is permitted for private, noncommercial use only in the Museum's galleries devoted to the permanent collection. Photographs cannot be published, sold, reproduced, transferred, distributed, or otherwise commercially exploited in any manner whatsoever. The use of flash is prohibited at all times and in all galleries. Movie and video cameras are prohibited. Tripods are allowed Wednesday through Friday, and only with a permit issued by the Information Desk in the Great Hall."
Zooming across the continent, the Seattle Art Museum presents its photography policy in a welcoming, Starbuck-ian voice. It positively urges visitors to come on in and make themselves right at home.
"SAM allows photography in most areas. Feel free to photograph friends and family and your favorite works of art, but please do not photograph any work with a "No Photo" symbol…Please note that photography is allowed only for personal, noncommercial use, with the following restrictions:

• No tripods or "selfie sticks"

• No flash photography

• No movie or video cameras
All these institutions forbid video and movie cameras which makes one wonder if they haven't noticed that digital cameras and phones all take HD videos? Not many people use "video" or movie cameras anymore.
Many photography bans grew out the concern that the continual popping of a million camera flashes in a gallery was not only annoying to visitors but it would ultimately damage the art. Although research on flash caused damage was inconclusive most institutions established "no flash" policies to err on the side of caution and visitor comfort.
Museum gift shops often supported these bans so visitors could not take "high quality" photos of the art and would have to buy the shop's picture postcards and other kitsch items. In no time at all, the icon of a camera in a slashed red circle was posted all over the place.
No matter how valid the reasons photo bans also reflected another deeper concern. Museums see themselves as educational institutions whose purpose is to preserve and present culture. It takes a lot of work and money to curate an exhibition and not surprisingly institutions want visitors to look at the art and not to rush through a show rapidly snapping pictures.
But "photo bans" in general have been losing ground as technological advances have made it easy to take good pictures with something like a phone and without flash or tripod.
That's why, for instance, the Brooklyn Museum has permitted photography in its galleries for years. Alisa Martin, senior manager of brand management and visitor services explains that, "Guards are spending so much time focusing on someone holding a device that they might not see the person next to them touching the art. And as the devices get smaller, it gets harder to manage. We have to ask ourselves, are we using our guards appropriately?"
Many museums have also come to the realization that those millions of web images were actually the best kind of word of mouth advertising they could ever have for their shows.
"You are fighting an uphill battle if you restrict," says Nina Simon, director of the Santa Cruz Museum of Art & History and author of The Participatory Museum. "Even in the most locked-down spaces, people will still take pictures and you'll still find a million of these images online. So why not support it in an open way that's constructive and embraces the public?"
Today yet another ban battle is on the horizon over "selfies" and the suddenly ubiquitous "selfie-sticks." Since March "stick" bans have been put in place at the MoMA in New York, the Smithsonian and the National Gallery in Washington, DC and the National Gallery in Canberra, Australia.
The "les perches à selfie" have also been banned at France's Versailles Palace. These bans are meant to protect fragile art and the equally fragile public from selfie-crazed visitors wildly waving sticks around in crowded galleries.
"Selfie" bans are spreading outside of museums too and to some surprising places. On the sun drenched Mediterranean coast of France, the mangers of Antibes's gorgeous La Garoupe beach have banned "selfies" and "les perches" on the grounds that people should "enjoy the beauty of the beach instead of spending the majority of their time taking pictures to send to their friends."
It will be interesting to see how they enforce this and how long it lasts.

LATEST VIDEO