Notebook Computers; A Checklist For Photographers Page 2
Apple's latest MacBook Pro notebook computer is available with a 17" antiglare widescreen LED backlit display driven by an NVIDIA GeForce GT 330M (512MB) graphics adapter and powered by a 2.66GHz Intel Core i7 processor. Available at $2300 with a 500GB hard drive, you can upgrade to a 256GB SSD drive for an additional $650. You get 4GB of RAM, Apple's legendary SuperDrive, and one of the most comfortable keyboards to be found—all in a very portable 6.6-lb milled aluminum "unibody" package. Clearly the league leader in battery life, the MacBook Pro lasts up to nine hours. If you are partial to the Mac version of Photoshop, look no further—this is your dream machine. It's also available with your choice of a 13" or 15" screen. All are less than an inch thick and support FireWire as well as USB.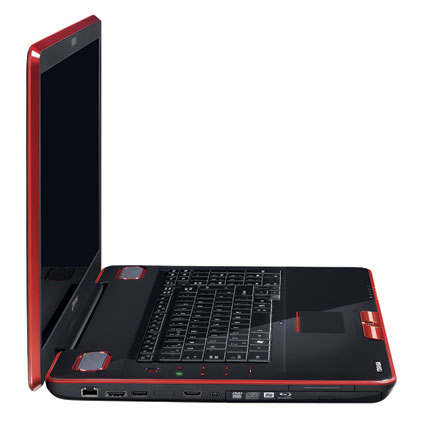 The ASUS N71Jq-A1 notebook does not have a name that rolls off the tongue, but that's about the only thing lacking. At its heart is a 1.6GHz Intel i7-720QM Quad-Core CPU pumping 4GB of RAM and a 640GB drive that can be set up as a pair of 320GB drives (via the optional dual drive support) for built-in backup. The optical drive is a Blu-ray reader with DVD burning and the I/O includes all of the latest flavors: USB 3.0, eSATA, HDMI, 802.11b/g/n, Bluetooth, an 8-in-1 card reader, and an ExpressCard 34 expansion slot. The N71Jq-A1 has a 17.3" display and tips the scales at 9.3 lbs. It's really a very complete package for less than $1400, especially considering that it includes a dedicated ATI Radeon graphics processor with 1GB of video RAM. They even throw in an optical mouse.

Here's a big screen with a big difference: the HP Pavilion dv7-3180us has a 17.3" display and all of the heavy-duty features without the heaviness. It weighs a scant 7.7 lbs, a full 2 lbs lighter than its over-17" competitors, yet it packs 6GB of RAM, a 640GB hard drive, a Blu-ray combo drive (with DVD burning), NVIDIA GeForce graphics, and a 1.6GHz Intel Core i7-720QM Quad-Core CPU under the hood. The LED backlit 16:9 widescreen display is ideal for video, and the MediaSmart software suite lets you watch Internet TV via Hulu and play music from CDs, Pandora Internet Radio, or the HP Rhapsody Music store. With a street price around $1350, this unit offers all of the bells and whistles without the excess weight—a characteristic you may treasure if your notebook spends as much time on your shoulder as it does on your desk.

The Lenovo ThinkPad X301 features a 1.4GHz Intel Core 2 Duo processor, 2GB of RAM, a 128GB SSD drive, a DVD burner, and a sharp 13.3" display. What differentiates this notebook computer is the included Wireless WAN Broadband with GPS. Bigger and much more powerful than a teensy netbook, the X301 gets the job done. It weighs only 3.3 lbs and can operate for up to 5.5 hours on a single battery charge. With a street price under $2400, it offers a spill-resistant keyboard, a biometric security fingerprint reader, and a combination TrackPoint and TouchPad for convenient cursor control (you will still want a mouse).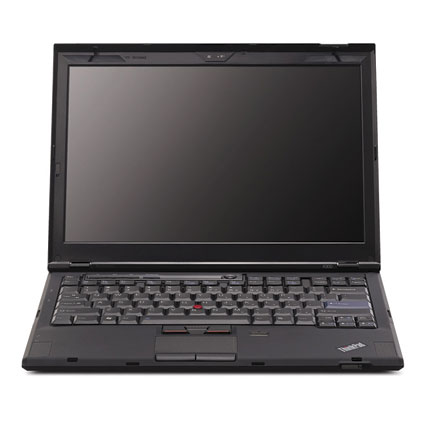 If you're hankering for a lighter weight machine but refuse to compromise on features, heft the 3-lb Sony VAIO Z VPC-Z116GX/S. The screen is a bit smaller than most (13.1") but if it spends a good portion of its life tethered to an external monitor, it doesn't matter—what you gain in flyweight portability is well worth the difference. There is no compromise on power—it's driven by a 2.4GHz Intel Core i5-520M processor, sports 4GB of RAM, and includes a 256GB SSD drive, a DVD burner, NVIDIA/Intel Hybrid Graphics, Bluetooth, 802.11a/b/g/n Wi-Fi, and ships with Windows 7 Professional (64-bit) installed. Price (under $2200 street) also includes a biometric fingerprint scanner and a pair of noise-canceling headphones.

Proving that sometimes bigger truly is better, the Toshiba Qosmio X505-Q880 stands out from the crowd with a whopping 18.4" display, a 500GB hard drive plus a 64GB SSD drive, 6GB of RAM, a Blu-ray ROM (with DVD burning), and a 1GB NVIDIA GeForce graphics card. The CPU is the potent 1.6GHz Intel Core i7-720QM (overclocks to 2.8GHz). The huge screen features a 16:9 aspect ratio and the ability to display 1080p video at native resolution, which boosts this unit's appeal to videographers. Toshiba has made their bones in the notebook arena, and this beefy product stands up well against the best. Weighing in at 9.7 lbs, the X505-Q880 is a handsome combination of piano black with red accents and will run you less than $1400.
Contacts
• Apple Inc.—www.apple.com
• ASUSTeK Computer Inc.—www.asus.com
• HP—www.hp.com
• Lenovo—www.lenovo.com
• Sony Corporation of America—www.sonystyle.com
• Toshiba America, Inc.—www.toshiba.com

LATEST VIDEO