New to Photoshop? These Are the 1st Tools to Learn (VIDEO)
Photoshop is such a comprehensive package that it can be very intimidating—even to experienced users. And if you're a novice, getting started may seem absolutely bewildering.
Like with any new endeavor, the trick is to keep things simple, and gradually expand your skills. The tutorial below will simplify the process, by explaining how to employ what one pro says are "the first tools you should learn."
Nick Page is an accomplished nature photographer and image-editing expert, with an analogy we haven't heard before. He says, "A person learns Photoshop the same way they eat an elephant—one bite at a time."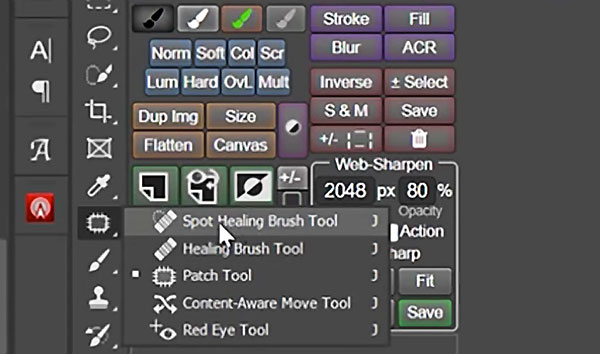 With that in mind, this episode demonstrates how to take a few nibbles out of Photoshop to get started. He suggests several easy-to-use tools, and demonstrates how they work. Once you've done that, you'll be ready to order some more tasty tips and tricks—and even have dessert.
We really like Page's approach, because it removes all the stress from learning Photoshop, and he begins with a discussion of several effective "cleanup" tools. He explains why this task is best accomplished in Photoshop, rather than in Lightroom, and why it should be the last thing you do when processing an image.
Page also demonstrates an easy way to eliminate vignetting without cropping into an image. He then introduces a basic method of focus-stacking three shots of the same scene. This is a very versatile technique, especially when editing landscape photos, for increasing apparent depth-of-field and obtaining maximum sharpness all the way from the foreground to the background of a scene.
There are a few other items on the menu, so take a look and enjoy your first meal. When you're ready for round two, just head over to Page's YouTube channel, where there's more great advice to devour.
And be sure to check out another basic tutorial we posted recently, explaining how Photoshop's handy Vibrance tool enables you to make photos with perfect color.

FEATURED VIDEO