New Gear For 2007: PMA Report; Portable Storage And Digital Display: Portable Hard Drives, USB Flash Drives, And Digital Photo Frames Page 3
Fidelity Electronics showed a number of products, among them the DPF-1000PF Digital Professional Frame with a 10.4" display and 1GB internal memory. Media Street wowed us with the eMotion Digital Picture Multimedia Frame in glowing color--literally: the frame is itself framed in an iridescent blue light. It supports multiple card and file formats (JPEG, MP3, AVI, MPEG), USB flash drive, and comes with internal memory up to 2GB.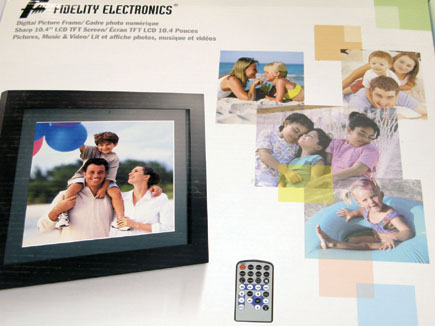 Fidelity Electronics Digital Professional Frame
Media Street eMotion Digital Picture Multimedia Frame
Mustek displayed several entries in 8 and 15" designs. The Ality PF-T80R ($299) sports an 8" active-matrix TFT touch screen and comes with JPEG/music/video (with speaker) and multiple memory card support. You can convert the frame to a digital clock with alarm (built-in). Pandigital debuted the 6" Digital Photo Frame ($114) with 6-in-1 card reader, internal memory, and USB host connectivity. It has a 5x7 viewable area and plays back photos, video, and audio. Royal announced that all new small-size digital picture frames will now come with OLED (Organic LED) displays. They also introduced the PF100 10.4" frame ($199), which supports all popular memory cards.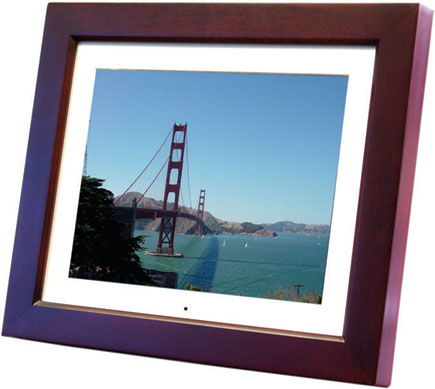 Pandigital 6" Digital Photo Frame
Smartparts announced two contemporary wood LCD Digital Picture Frames, which come pre-loaded with this company's OptiPix software. The software helps with various functions and facilitates image transfer. The 10.4" frame is $199 and the 8.4" model is $179. Both support numerous card formats. And finally, Westinghouse, which prides itself on being the fourth largest manufacturer of LCD TVs in the US, brought out an array of digital frames, with viewing areas starting at 7" ($119). The 14.1" DPF-1411 ($399) features a 16:9 display. All the new Westinghouse frames support multiple card formats, have USB connectivity, and play back JPEG and video.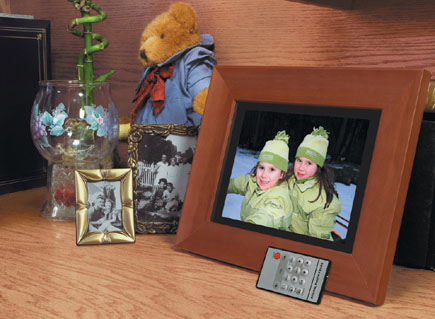 Smartparts LCD Digital Picture Frames
Manufacturers/Distributors' addresses can be found by visiting the Instant Links section of our website at: www.shutterbug.com/currentissuelinks/.

LATEST VIDEO

SPONSORED VIDEO