MIGRATION; Lost And Found In America Page 2
The trip begins in New York and wends its way to Post-Katrina New Orleans. Then we head out across the heartland and through the American West before ending up in Los Angeles. Throughout the journey the veil is pulled back on America's distinct regional cultures and landscapes. The social, economic, and political undercurrents of contemporary America take shape in these stirring images. In New York, the city buzzes with the morning subway commute; in Illinois, we wander through small farm communities where time seems to stand still; in Richmond, California, a rusted 1959 Cadillac appears headed into an abyss; in Immokalee, Florida, the troubled face of a Haitian immigrant child stares into the camera. The heartbreaking and the hopeful roll out before us creating a portrait of a country forging its future and reckoning with
its past.
Abandoned Waterslide
© 2010, Dave Jordano, All Rights Reserved
Highway #1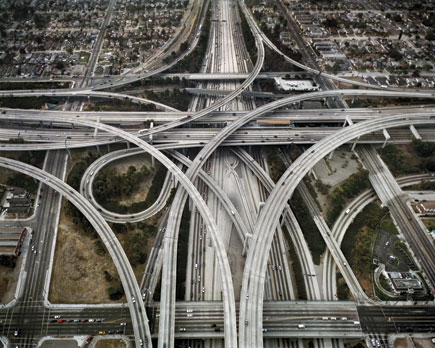 © 2010, Edward Burtynsky, All Rights Reserved/Courtesy Hasted Hunt Kraeutler Gallery, NY and Nicholas Metivier Gallery, Toronto
MIGRATION offers us a celebration of the indomitable American spirit as well as an elegy for a country struggling with the fallout of economic upheaval and environmental decline. Despair and hope; poverty and abundance; the obsolete and the futuristic; all converge in these photos that capture the peculiar beauty of America in a way that only our most celebrated photographers could.
—Dean Moriarty, assisted by Rrose Selavy and Henry Chinaski
About The Author
Donald McCrea has been a professional photographer for three decades, serving as a staff photographer for film directors, as well as shooting fashion, architectural, and product photography. His work has been published in Rolling Stone, American Cinematographer, Photographic, and the French edition of Photo.

McCrea is also a working musician and songwriter. He is currently recording a trilogy of CDs: MISSISSIPPI, MOJAVE, and MALIBU. This work is known as the MIGRATION project. Six of these songs have reached #1 on the charts on some of the biggest music sites on the Internet.
About The Book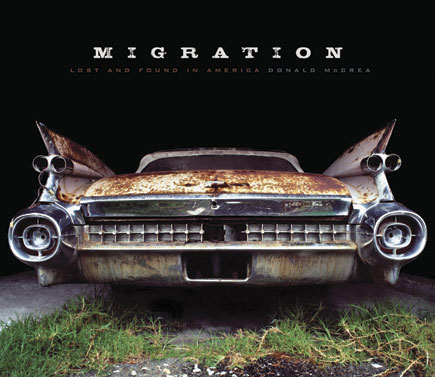 MIGRATION: Lost and Found in America ($49.95, 140 pages, hardcover, ISBN 10: 1-932907-82-3 and ISBN 13: 978-1-932907-82-7); www.themigrationproject.org. The book is available directly from Michael Wiese Productions (www.mwp.com) and Amazon.com. It is also available at all fine bookstores.
In Perspective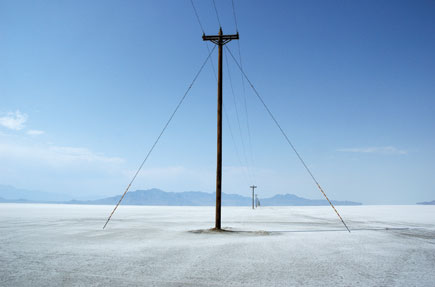 © 2010, Jerry Downs, All Rights Reserved
Oil Tanker and Refineries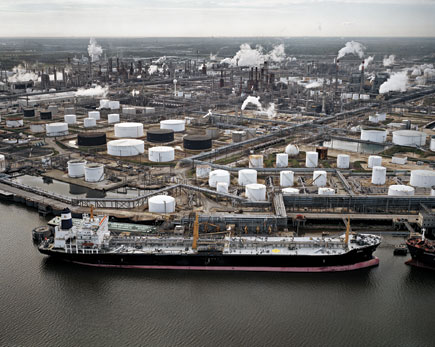 © 2010, Edward Burtynsky, All Rights Reserved/Courtesy Hasted Hunt Kraeutler Gallery, NY and Nicholas Metivier Gallery, Toronto
We thought you'd enjoy this project and resultant images and music.—Editor

LATEST VIDEO

SPONSORED VIDEO