The Litepanels Micro; Is This The Perfect Fill Light? Page 2
However, the thought of using this small, daylight-balanced light as a main light in the studio still intrigued me. So what if I used this as a main light off-camera and used the modeling lights (studio lights turned on but not using flash) to light the background and her hair? Hmmm.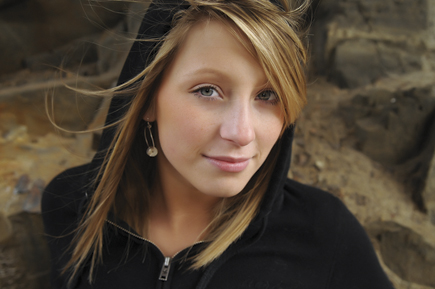 I did use the Litepanels Micro on this shot of model Kendall Chandler. But note I was very close to her, not something I usually do in portrait work. The image was taken with a Nikon D300 and a Tamron 28-75mm lens at 35mm; exposure was 1⁄125 sec at f/3.5 at ISO 400. The Micro warmed up the color temperature, added some nice fill in the shadow areas, and gave me a catchlight in her left eye where there would have been none.
So I got another model, cranked my camera's ISO into the stratosphere, handheld both my camera and the Micro, and went to work. Cool! It was an absolute blast and I got some very unique results. Since the Micro is daylight-balanced, my incandescent modeling lights went very warm after I set a flash white balance for the Micro. I just kept moving the light around until I liked it and fired away. Of course I stayed pretty close to the model because of the power output. I could have also mounted the light on a stand and the camera on a tripod, but I wanted to get a very spontaneous look in the images.
Conclusion
Litepanels is well-known in the video industry for its quality lighting products. With the line blurring daily between video and still photography, many products once designed for one application are now being used for both, as is the case here. Videographers can use this and its more powerful brother, the Mini, as both a main and fill light. I see this product as being very useful for wedding photographers. They can use it in dark receptions to add fill and aid in focusing. It's a great light to use for close-ups of rings, cakes, flowers, and that type of thing. And I know of many wedding shooters who are using small video lights as main lights on location. My one caveat is the price. You have to decide if it will do the job you want for the $300 price tag.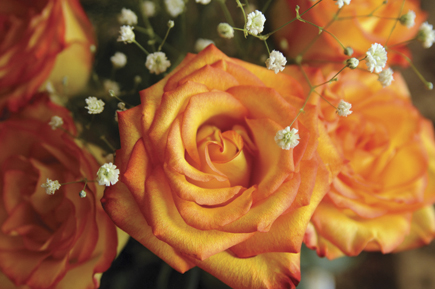 This was taken at ISO 800 with my Tamron lens set on f/3.5. This light comes in really handy for close-ups like this where you'd never use direct flash.
Technical Specifications
Size (WxHxD): 3.3x3.3x1.5"
Weight: Under 4 oz (110 g)
Power Draw: 3w
Daylight Output: 5600?K
Power Output At 4 Ft: 21 Footcandles or 230 Lux
Note: Not tested is the MicroPro with twice the output.

For more information, contact Litepanels, Inc. at: www.litepanels.com.

FEATURED VIDEO