Leica Launches 24MP Full Frame Mirrorless SL Camera; Here's Our Hands-On First Look Review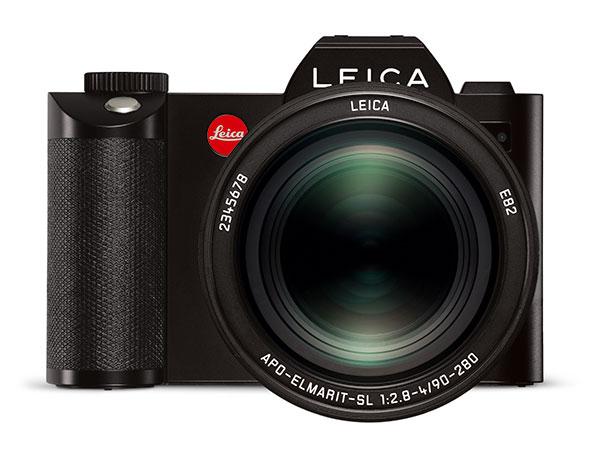 Leica just introduced the heavily rumored new Leica SL (Typ 601) mirrorless camera system, which includes a brand new "Leica L" lens and more dedicated full-frame glass to come in the near future. Leica has designed the SL to take on not just rival mirrorless cameras but to, potentially, lure pro DSLR users to switch to this high-end system, which combines what the company claims to be the fastest autofocus on the market with a speedy 11fps burst rate and 4K video capture.
We got our hands on an early production unit of the Leica SL (Typ 601) mirrorless full frame camera along with the new Leica Vario-Elmarit-SL 24-90mm f/2.8-4.0 Aspheric zoom lens and have posted an early first look review with full resolution images below. The Leica APO-Vario-Elmarit-SL 90–280 mm f/2.8–4 will follow in early 2016, and the Leica Summilux-SL 50 mm f/1.4 ASPH will go on sale in late 2016.
It should also be noted that with the appropriate adapter, the new Leica SL mirrorless camera system is compatible with lenses from the Leica T mirrorless system, Leica M lenses, Leica S lenses, Leica R lenses, and Leica Cine lenses. So fret not, fans of other Leica camera systems!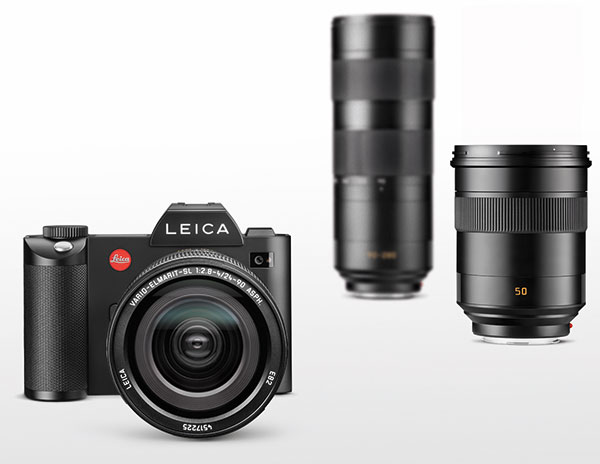 The Leica SL (Type 601) mirrorless camera will go on sale starting November 16, 2015 for $7,450, body only. The Vario-Elmarit-SL 24–90 mm f/2.8–4 ASPH zoom lens will go on sale at the same time for $4,950.
Read more details about the intriguing, handsome and, yes, expensive new camera system from Leica in our review below.
Leica SL (Typ 601) & Vario-Elmarit-SL 24-90mm f/2.8-4.0 Lens Review
Leica debuts a full-frame, mirrorless DSLR with a brand new lens mount. Should the name of this Leica SL review be "Well done!" or "What were they thinking?"
The Leica SL looks a bit like a rangefinder camera, but it's not. It's a mirrorless interchangeable lens system camera equipped with an Electronic Viewfinder (EVF).
Because it's a Leica, you expect it to be well made and fun to use. But it doesn't take long for you to realize that this is unlike any other Leica you've ever known.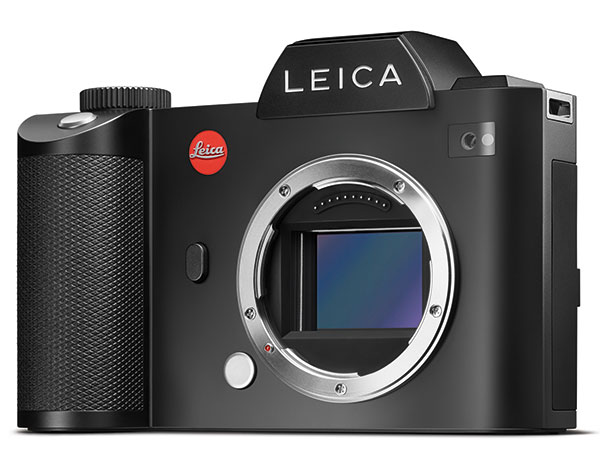 Leica L Lens Mount
The Leica SL's lens mount is entirely new, labeled "Leica L" but it does not completely forsake older Leica mounts. With the appropriate adapter, the new Leica SL is compatible with lenses from the Leica T camera system, Leica M-lenses with Leica M-Adapter T, Leica S-Lenses with Leica S-Adapter L, Leica R-Lenses with Leica R-Adapter L and Leica Cine lenses with Leica PL-Adapter L.
Leica has announced the first three lenses that are made specifically for the new SL. They are the Vario-Elmarit-SL 24-90 mm f/2.8-4.0 Aspheric, Apo-Vario-Elmarit-SL 90-280 mm f/2.8-4.0 and the Summilux-SL 50 mm f/1.4 Aspheric. Both zooms are equipped with image stabilization.
Sensor & Signal Processor
The Leica SL's image sensor is full-frame (24mm x 36mm), 24-megapixel CMOS with maximum resolution of 6000 x 4000 pixels. The sensor module is equipped with an IR cut-off filter but it has no low-pass (anti-aliasing) filter.
As contradictory as this may sound, low-pass filters introduce an intentional blur that remediates the Moiré pattern sometimes caused by certain complex textures. Therefore, without a low-pass filter, the Leica SL has the potential to deliver sharper images than cameras that have a low-pass filter.
The ASIC (Application Specific Integrated Circuit) is from the Leica Maestro II Family. The film-equivalent ISO sensitivity range is from ISO 50 to 50000. I did very limited low light, high ISO shooting but I was impressed by the image quality when maximum gain was set (i.e., ISO 50000).
Bit Depth
Bit Depth is 14-bit (DNG) and 8-bit (JPEG). If you've never heard the scientific explanation of the benefit of 14-bit recording, here is the short (New York minute) answer. Conventional 12-bit raw recording systems capture 212 or 4,096 shades of color per channel.
In 14-bit recording, the number increases to a whopping 214 or 16,384 shades per channel. There are three channels (Red, Green and Blue for humans on planet Earth) so the total yield in a 14-bit system is 16,384 x 16,384 x 16,384 which—without going any further—is an enormous amount of data!
White Balance
I used the Auto White Balance setting most of the time. Some images were rendered slightly on the cool (bluer) side for my taste but nothing dramatic, and considering that the sample I used was not from final production, hardly worth mentioning.
Other available WB settings are Daylight (5200º K.), Cloudy (6000 º), Shade (7000 º), Tungsten (3200 º), HMI (5600 º), Fluorescent warm and Fluorescent cool, Flash (5400 º) K. and Greycard. HMI is short for Hydrargyrum Medium-Arc Iodide—sort of just rolls off the tongue, no?
If you disagree with some of these temps (as I do) or otherwise want to set the color temperature manually, you can do so in a range from 2000 to 11500 degrees Kelvin, which should cover the light available on most planets in our solar system.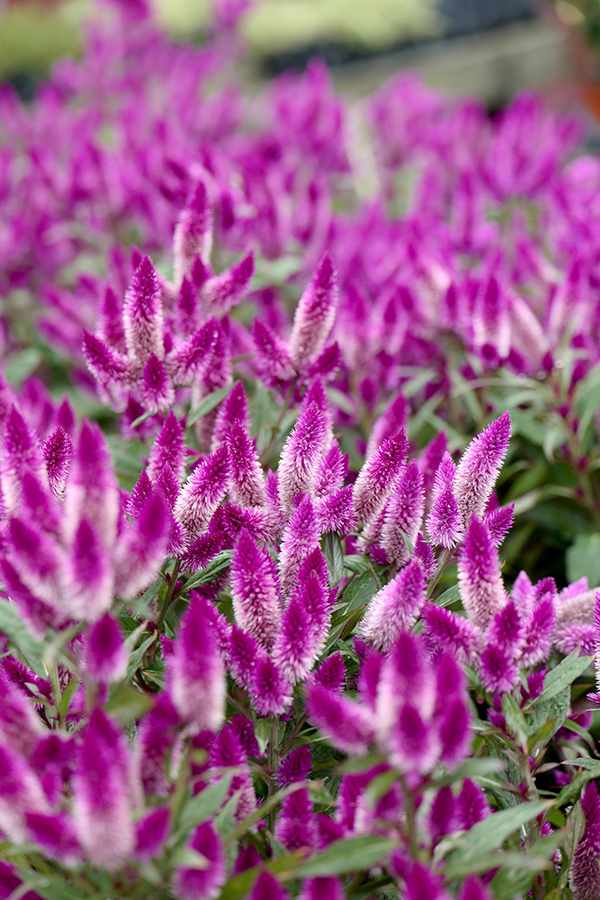 Camera Build
The Leica SL camera body is hewn from milled aluminum and is a commanding size, measuring 147 x 104 x 39 mm – that's 5.7 x 4.1 x 1.5 inches (W x H x D). Weight is a svelte 30-ounces (847 g) with battery.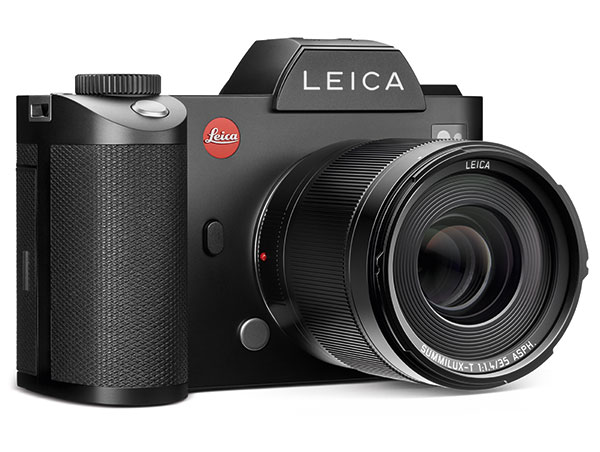 To describe the build-quality of the Leica SL camera as being "outstanding" would be like saying that an atomic bomb is drastic. Shooting with the SL begins with rich tactile feedback when your fingers first embrace the camera body and then heightens until the moment you press the shutter and hear the dampened, authoritative thunk!
On the back you'll find a 2.95-inch, backlit, touch-sensitive LED with anti-fingerprint and anti-scratch coating and 1-million pixel resolution. It provides the canvas for Live View composition as well as reviewing captured images. Viewing angle is 170° and frame coverage is a reassuring 100%.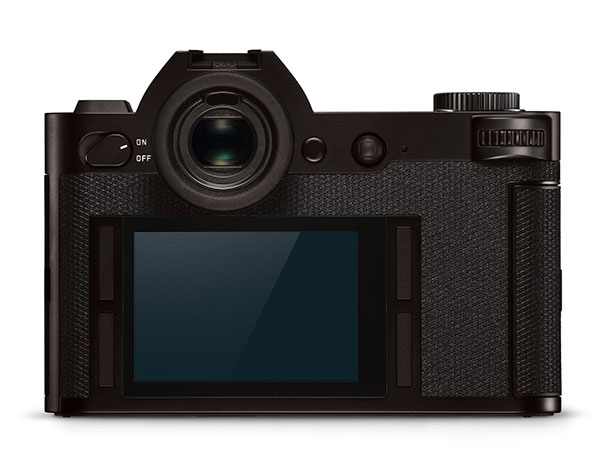 Surrounding the LED monitor there are four unmarked, multifunction buttons. Button labels appear in the four corners of the monitor. There is a large, knurled dial on the top and a smaller one on the front.
To change exposure modes, Leica has provided a press-and-turn wheel located where the shooter's thumb naturally falls. Push once to conjure up Mode Selection, and then move the wheel left or right to rotate through modes. During initial shakedown flights with this camera I accidentally changed Modes more often than reasonable, but I learned to cope by confirming that I was in the right Mode before shooting.
The Leica SL's impressive eyelevel finder is electronic (EVF) with resolution of 4.4-megapixels, high-eye point of 20mm (good news for eyeglass wearers like yours truly) and 37° Field of View. Magnification is 0.8X and best of all, frame coverage is 100%.
This dynamic EVF has an eye sensor that can optionally switch automatically from viewing the EVF to the LED on the back and has built-in diopter correction (-4 to +2 diopters). I am farsighted and wear corrective lenses and I found the EVF to be bright and easy to use—in fact, even in dim locations, the viewfinder is startlingly bright and contrasty—which made using the Focus Peaking feature in Manual Focus a genuine pleasure.
Up top, near the shutter release there is a monochrome LCD Status Monitor that features anti-fingerprint coating and displays exposure information, Mode, frames left, etc. – the usual stuff.
Moisture & Dust Seals
The only official documentation available to me states that "Dust/Spray water sealing is provided." As of this writing, no one at Leica can provide the JIS or IP classification.
I refuse to speculate and advise you to avoid wet or dusty environments and treat this camera the same way you would any other expensive camera. Better safe than sorry.
Leica 24-90mm f/2.8-4.0 Zoom Lens
The lens that I evaluated with the Leica SL is a Leica Vario-Elmarit-SL 24-90 mm f/2.8-4.0 Aspheric Zoom. Because of the size and weight, at first I thought the zoom was a constant aperture f/2.8. I think it's big enough to be, or at least nearly so.
It's large and beefy—not much smaller than a quart oil can (I'm exaggerating, but not much) and is so heavy that it set off the seatbelt warning light on the passenger seat in my Subaru. True story.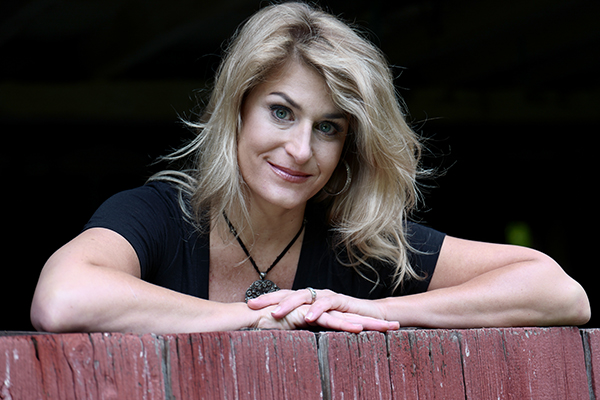 But I immediately forgot the weight and my sore neck once I saw the results. The output from this combination is exceptional, and the zoom range—24mm wideangle to 90mm portrait/short tele—is all many people need for a lifetime of shooting situations. Nonetheless, I look forward to an opportunity to do some street shooting with the Leica SL and some lighter weight optics.
Camera Operation
Top shutter speed is 1/8000 second and frame rate options are Single, Continuous S (slow, 4-fps), Continuous M (medium, 7-fps), Continuous F (fast, 11-fps). Also available, Interval and of course Self-timers (two durations) and Exposure Bracketing. Time exposures can be set for up to 30-minutes. The significant spec here is the available 11-fps shooting speed.
As one might expect, the Leica SL provides the standard four exposure modes, namely Program Mode, Shutter Priority (labeled "T"), Aperture Priority, and Manual. Flash synch is 1/250 sec. Mode selection is accomplished via a press-and-turn-the-wheel process that is described above.
Like any menu system, theirs took a little while getting used to. I made a lot of mistakes trying to find and adjust specific settings but I gradually improved. Some. Despite my clumsiness and the menu's lack of intuitive structure I was able to change things fast enough during real life shooting sessions and didn't miss any shots. However, reportedly I did utter some colorful words.
Program Slope
I've never seen a published Program Slope graph for a Leica camera. The slope, of course, plots the combinations of f/stops and shutter speeds that are used under various conditions.
This is critical data, because f/2 at 1/60 sec provides the same exposure value as f/5.6 at 1/15, for example, but few people can hold a camera steady for longer than 1/30th (regardless what they boast). That said I did not find the Program Slope to be a problem (as I have with other autoexposure Leicas in the past).
Autofocus
The Leica SL uses Contrast AF and offers four focus modes: AF-S (single, focus priority), AF-C (continuous, shutter priority), Manual Focus (with Focus Peaking aide), and Touch-AF via the LED monitor. Available Autofocus Modes are Static, Tracking and Auto with Face Detection. The AF target options are Point, Field and Zone (Zone is comprised of nine Fields). There are a total of 49 focus fields available.
Built-in Wi-Fi is standard 802.11 b/g/n and GPS sensitivity is precise to less than one degree. The GPS of course has automatic time and date functions. I like to remind readers that if they shoot images of their home and capture the GPS coordinates they should scrub the metadata before posting the image publicly—otherwise they are revealing their home's location to potential wrong doers.
Power is supplied by a single rechargeable, 1860 mAh Lithium-Ion battery with a rated capacity of about 400 shots per charge. In practice I found that spec to be conservative.
The battery has an interesting two-stage ejection system that I did not immediately grasp. Move the release lever a couple millimeters and the battery pops up above the level of the baseplate but remains locked into the camera. To release you press the battery all the way back down and it lunges free.
Image Quality
The Leica SL coupled with the Leica Vario-Elmarit-SL 24-90mm zoom delivers phenomenal image quality. In fact, it may be the best I've ever seen in a full-frame camera.
I frankly did not have the sample long enough to conduct side-by-side, pixel-peeping comparisons with other similar camera systems, but I strongly suspect that if I had, the Leica SL would have emerged as the winner.
Not everything was perfect, however. Images captured at the default settings in Program Mode are a bit too contrasty and too highly saturated for my taste, but judge for yourself by reviewing the images accompanying this review.
Video and Audio
The Leica SL captures 4K video and offers several choices of resolution: (4096 × 2160) at 24 fps; 4K (3840 × 2160) at 25 and 30 fps; 1080 at 24, 25, 30, 50, 60, 100 and 120 fps; 720 at 24, 25, 30, 50, 60, 100 and 120 fps. Maximum video length is 29 minutes, maximum size 4 GB. Interfaces for video and/or image transfer are USB 3.0 (Micro Type B) and HDMI (Type A).
On the audio recording side, the camera is complete with stereo microphones (48 kHz, 16-bit) with built-in wind noise elimination masking. External microphone input and output jacks are standard 3.5 mm stereo phone jacks.
File Formats & Storage
Like other digital Leica cameras, this one offers two image formats for stills (JPEG and DNG) and two for video (MP4 and MOV). The Leica SL has two slots for SD cards. Slot one is UHS II compliant and delivers writing speed 100 MB/second.
Slot two is UHS I with maximum writing speed 30 MB/s. The use of DNG format for Raw images is applauded because it helps assure long-term compatibility with virtually every flavor of Raw converter/editor software.
Warranty
USA Limited Warranty is 2-years or 200,000 actuations, whichever comes first. That computes to more than 270 shots per day, so for some it's a toss-up which is likely to happen sooner.
Conclusion
Leica cameras are expensive, no other way to say it. In the past I always felt comfortable suggesting that potential buyers could justify the cost because of the build-quality, pride of ownership, superlative tactile feedback and indisputably excellent optics. This is the first time I can add outstanding performance and exceptional image quality to the rationale. The Leica SL is a pleasure to use. More importantly, it captures extraordinary images shot after shot.

FEATURED VIDEO