HP Photosmart R707; Can In Camera Features Improve Your Images? Page 2
For people pictures in contrasty conditions, you can activate the "Flash Always On" mode to even out the lighting, but that's useful only for nearby subjects. For more distant subjects or for landscapes, you can set the Contrast level to low, moderating the problem somewhat. However, recovering shadow detail will still require advanced image-editing software and some expertise.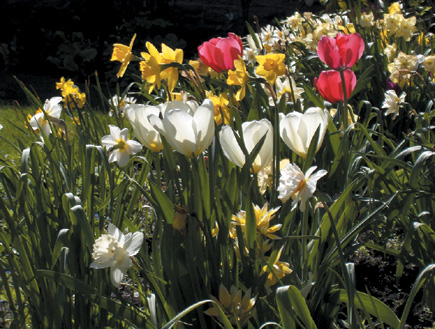 Photo A. In images made in high contrast lighting (Photo A) shadow areas are very dark, often exhibiting little detail. The Adaptive Lighting Technology solves such problems automatically (Photo B) without the need for image adjustments in advanced image-editing software (Photo C). (For illustration purposes, Photo B was made at a High ALT level; Photo C was corrected in Photoshop CS (to a lesser extent), using the Shadow/Highlight utility.)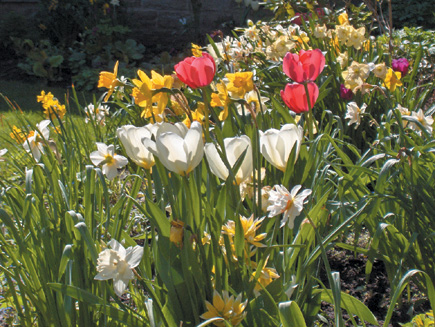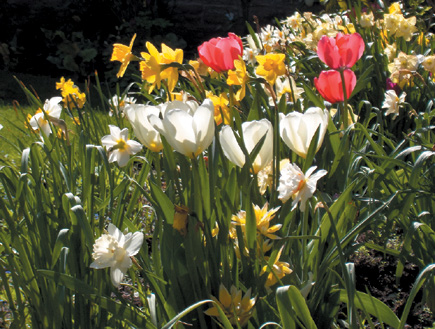 If you're shooting with the HP Photosmart R707, there's a simpler solution. Activate the Adaptive Lighting Technology (ALT) feature in the electronic menu. Unique to the R707 at the time of this writing, ALT automatically moderates contrast and lightens dark areas. Using a sophisticated masking and "dodging" algorithm, the in camera software helps to reveal detail hidden in the shadows while maintaining pleasing contrast.

Evaluation: The ALT feature adds about 20 seconds to the image processing time, so it's not ideal when you must shoot quickly. The "low" level is ideal for most situations. In strong backlighting, as with extremely bright sky, sand or water, the "high" level is required to adequately lighten shadow areas. Use it only when necessary, because the images will not be as natural looking; digital noise also becomes more obvious in the lightened areas. Overall, the ALT technology is very successful in difficult lighting conditions, revealing a surprising amount of detail even in the darkest shadow areas.
Eliminating Redeye
Common in people pictures made with flash in dark locations, redeye is caused by reflections from blood vessels in the eye. Although redeye reducing flash is standard in most cameras, many users prefer not to use that feature. Their subjects find the bright pre-flashes annoying or confusing and it can cause them to blink, resulting in pictures with closed eyes; finally, the delay required for pre-flash completion makes it difficult to capture a fleeting moment.
Although the Photosmart R707 rarely produced redeye, even in total darkness, it was easy to fix the occasional problem using the in camera software. Do note however, that this feature occasionally produced an unusual effect: one of the corrected areas appeared as a rectangle, noticeable only in large prints.
Several companies have been working to develop alternatives, employing in camera software. Hewlett-Packard and Nikon were the first to announce cameras incorporating a redeye removal feature, but it's likely to become widespread within the next year. The Nikon Coolpix 4200 and 5200 incorporate technology developed by FotoNation Inc. (www.fotonation.com); the software was designed to work only on images made with the redeye reducing pre-flash mode. According to the manufacturer, it's designed to avoid "false detection" caused by subjects such as red holiday lights and polka dots.

The Photosmart R707 incorporates the IRISS (Intelligent Redeye Imaging Software Solution) technology, developed by Pixology Inc. (www.pixology.com) in collaboration with Texas Instruments. This system analyzes an image to detect and correct redeyes automatically, usually without affecting any other elements. The software also provides a preview of the areas that will be corrected, allowing the user to reject the suggested correction if it includes other subject areas.



LATEST VIDEO

SPONSORED VIDEO
Testing Tamron's SP 150-60mm G2 lens while capturing birds and alligators in Apalachicola, Florida.