GALLERIES
You are here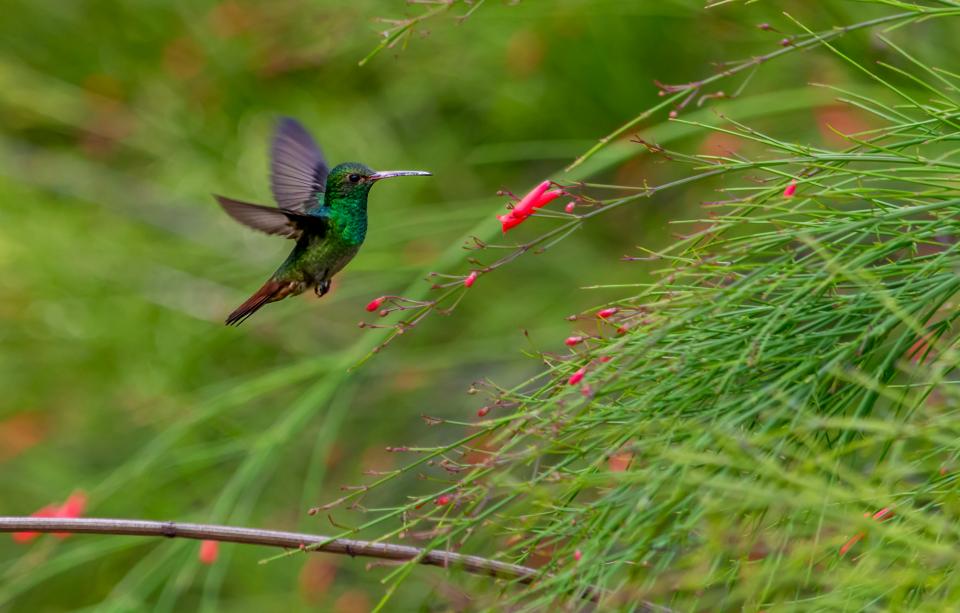 I shot this photo while on vacation at the Royal Decameron Resort on Baru Island in Cartagena, Colombia. The whole resort is a bit of a nature reserve but these hummingbirds were zipping around the pool area thirsty for a drink of the nectar from the nearby flowers.
After noticing them on the way to the pool I waited for the sun to provide the best light possible and grabbed my camera and waited. As you know you have to imagine the shot you want and then wait until the wildlife decides to play along. After about 10 snaps I hit gold with this one. It is my favorite shot of the trip.
I shot it with my Nikon D7100 using the Nikon 55-300 at F5.6, 1/1600s, 1000 ISO, using only natural light.
Hovering for a taste
Photographer: Christian Ponce
Views: 27
Dimensions: 4406x2814
Size: 6081kb