GALLERIES
You are here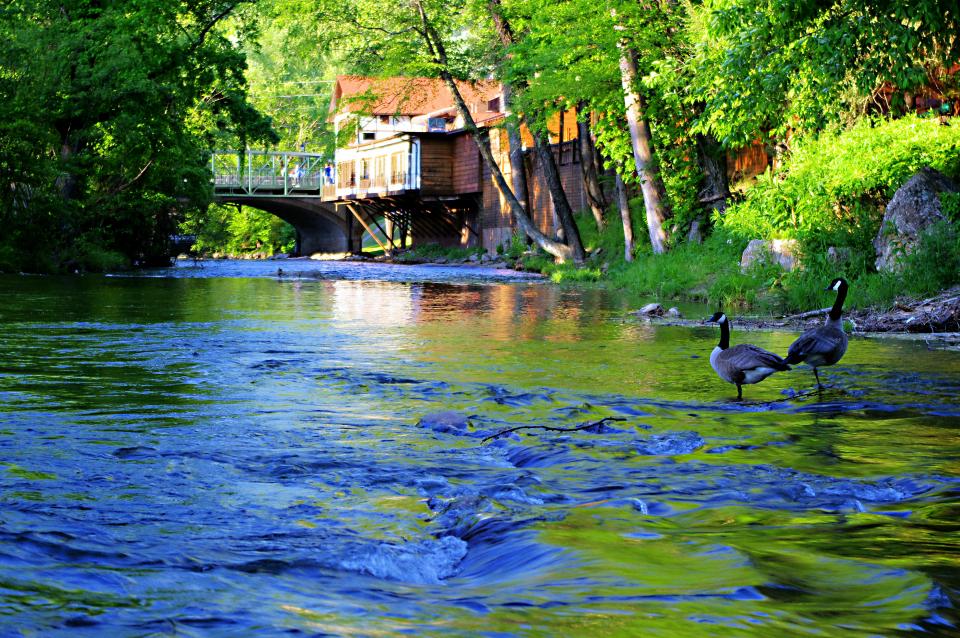 This is a photo of the Chattahoochee River that runs through Helen, GA. We spend every summer here and I always look forwards to photographing the colors that swirl about the 'hooch'. I particularly liked the way the geese seemed to be stuck in time while the river flows by.
Taken with a Pentax KX and a Tamron 18-200mm lens.
F/5.6
1/25 sec
ISO 200 @ 55mm
Hand held, no exposure compensations. After edit for cropping.

The 'Hooch' through Helen
Views: 232
Dimensions: 4288x2848
Size: 3129kb
Filed Under: