Fujifilm Announces IR (Infrared) Version of Pro-Level X-T1 Mirrrorless Camera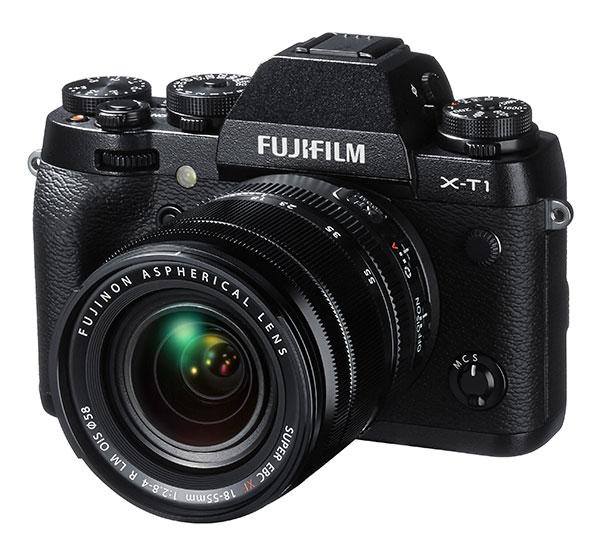 Fujifilm announced today it will be offering an IR (Infrared) version of its pro-level X-T1 mirrorless camera. Called, appropriately, the Fujifilm XT-1 IR (Infrared), the camera is aimed at law enforcement, medical research and scientific communities, which use IR photography as part of their work, Fuji said. Applications include crime scene investigation, healthcare diagnostics and observation, and other scientific and technical applications.
"Infrared imaging is critically important in these fields because it allows users to see information that is not visible to the human eye," the company said in a press announcement.
The Fujifilm X-T1 IR (Infrared) will look nearly identical to the X-T1 mirrorless camera, shown above.
The Fujifilm X-T1 IR will also, undoubtedly, appeal to fine art photographers who like to shoot IR images for the artistic effect it produces in landscape and nature photos. Infrared images, which can be captured with a film camera shooting IR film or with a modified digital camera, are quite different from conventional photos. The sky, for instance, is usually rendered very dark or black, deciduous trees turn out white and other objects take on false colors. For more information, check out our story on how to modify your camera to shoot IR images.
In the case of the 16-megapixel Fujifilm X-T1 IR, it adds advanced infrared technology to the camera's sensor to see light from the ultraviolet (UV), visible and infrared (IR) portions of the light spectrum (approximately 380nm – 1,000nm), Fuji said. While we haven't tried the X-T1 IR yet, we tested the non-IR version of the mirrorless camera earlier this year and quite liked the results.
The Fujifilm X-T1 IR (Infrared) goes on sale in October 2015 for $1,699.95. More info here.

FEATURED VIDEO