The FourSquare; Speedlights Take Center Stage Page 2
You may want to use a wireless system to trip the main light and for my tests I used Booth Photographic's (us.boothphoto.com) Flash Wave radio slave which has a hot shoe mount for speedlights along with an accessory foot mount that slips into the FourSquare block, enabling my 550EX to be mounted inside the light bank with the receiver. You can use other wireless systems such as PocketWizards (www.pocketwizard.com) or RadioPoppers (www.radiopopper.com)—whatever fits your style and budget. Using any of these wireless slaves with FourSquare's handle makes the light bank an excellent lighting source for on-location portraits or wedding photographs where you can have an assistant hold it exactly where you want to produce the most dramatic lighting effects.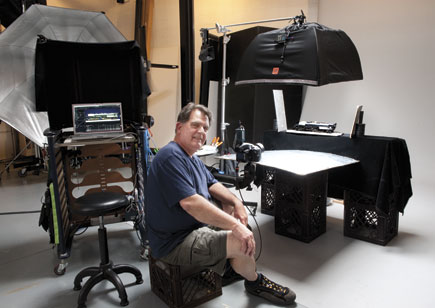 In the studio and using the reflector configuration seen here, I was able to obtain the same f/22 aperture and identical-looking images with the FourSquare system and Nikon speedlights as with a $5000 European-made power pack and head lighting system.
© 2010, Peregrine Studios, All Rights Reserved
For a series of studio shots for my coming test of Phase One's 645DF, I photographed a scale model of the famed Union Pacific Railroad "Big Boy" locomotive using a $5000 European-made power pack and head system. A medium-sized light bank was suspended from a boom over the top of the locomotive while a silver reflector was placed under the model to reflect light into the locomotive's drivers (wheels). Reflectors were placed at each end of the model to kick light back into the locomotive's front and back. A second flash head with a red gel was placed behind the model to fire into the gray seamless and add depth. I reshot the locomotive, substituting FourSquare's 30" light bank fitted with four Nikon SB-800 speedlights. Using the same reflector configuration, I was able to obtain the same f/22 aperture and identical-looking images using the FourSquare system and Nikon speedlights as I was with an expensive power pack and head lighting system.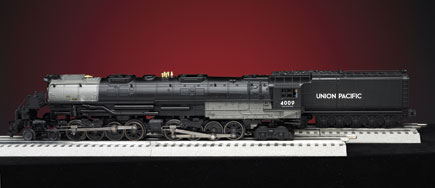 I used a Phase One 645DF medium format camera along with a FourSquare light bank and four Nikon SB-800 speedlights to photograph a scale model of a Union Pacific "Big Boy."
© 2010, Joe Farace, All Rights Reserved
Do You Need Four Speedlights?
OK, I know what you're thinking: camera manufacturer speedlights are expensive! A set of four Nikon SB-800 speedlights can cost $1840, but that's much less than the European pack and head system used for those product shots. You can save a few bucks by using four SB-600 speedlights ($800) or you can save loads of money by picking up three or four used Vivitar 283 flashes on eBay for under $100. Since 283 flashes have accessory sync cords, you can sync three 283s with Adorama's
(www.adorama.com) $16.95 Triple Outlet PC Adapter to produce impressive light output for projects requiring small apertures at a bargain price. And that's what I like most about the FourSquare speedlight mounting system—within no time you'll find yourself coming up with all kinds of ways to use it and its accessories. It's like Tinkertoys for strobists.
For more information, contact Lightware Direct at: www.lightwaredirect.com.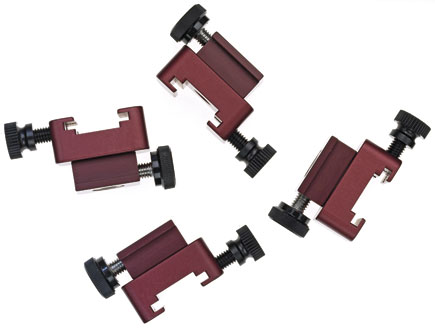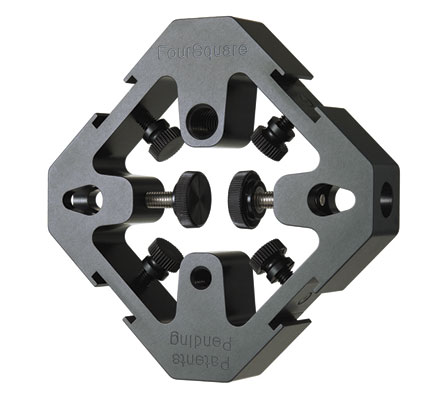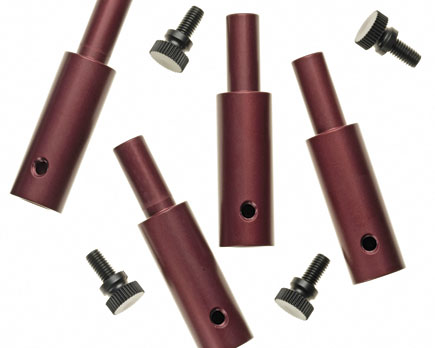 (Top): The Swivel Adapter permits a full 360? rotation of the speedlight's flash head, allowing users to place its built-in infrared receiver at any angle but always aimed directly toward the camera for reliable triggering. (Center): The FourSquare block is made of rugged T6061 hard-anodized aluminum and can be used to mount any combination up to four speedlights. You can rotate the speedlights' heads, bounce them, or use directly. It's perfect for using the two umbrella mounts for a double bounce or just a single umbrella. (Bottom): This set of four spindles allows you to use most any other manufacturer's light bank with the FourSquare block, including Plume Wafer, Chimera, and Westcott.

LATEST VIDEO

SPONSORED VIDEO