Epson Stylus Photo R800; "Archival" Prints And UltraChrome Hi-Gloss Pigment Inks Page 2
Basic Print Making
Set up and installation is a breeze, guided by a quick start guide. Connect the R800 to your computer with a USB or FireWire cable, plug the individual cartridges in the correct slots and install the driver software. (All eight cartridges are included; replacements cost about $14 each.) After this 10 minute process, the machine is ready to make prints. Load some premium grade Epson photo paper, preferably glossy, semi-gloss or luster to take advantage of the Gloss Optimizer coating.
In the basic or Main software screen, set the desired print quality, initially using the "Photo" mode; then set the paper type, size and orientation, check the "Borderless" option and click the OK button. A 4x5" print will appear in 45 seconds; an 8x10" will take just over a minute. If your first effort is a bit dark--because the original image was underexposed--try again, but first, check the "PhotoEnhance" option. Buy some special ink jet printable discs and you can print onto CD-R or DVD-R media. Use your own images and text or select photos, graphics and custom text effects from the Epson Print CD software. My daughter found the entire process easy and fun and the print quality was quite good.
Advanced Print Making
For the finest quality, especially in large prints, select the Best Photo option in the Main screen. Printing time will be longer but you should get a beautiful borderless 8x10" print, or an 8.5x11" print with borders, in about 3 minutes. Click on the Advanced button at the bottom of the Main screen and a second screen appears. Here you can select from several printing modes, each with its own set of tools. Select Color Controls and you'll find sliders for adjusting color rendition, brightness and contrast. Leave these at the default settings unless your first print is less than ideal. If necessary, make small adjustments before making another test print; experiment with settings until you find the ideal combination.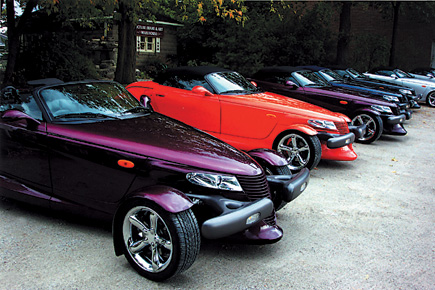 For most images with good color balance, resolution and exposure, you can use the automatic printing mode (Main screen) for pleasing prints. Simply specify the paper type/size and the quality desired, and the R800 will generate a good to excellent print quickly. (8x10" print made in Best Photo mode on Premium Luster paper.)
If you select PhotoEnhance in the Advanced screen, the software allows you to set a desired tone (normal, hard, vivid, sepia and monochrome) an effect (high sharpness, soft focus, canvas and parchment look), plus "Digital Camera Correction" for improving low resolution images. These options may sound great, but think twice before using PhotoEnhance. In some cases, your prints may be too light overall and skin tones may be too pink. While extra lightness will reveal details hidden in shadow areas, the colors will not be as rich or deeply saturated. Think of PhotoEnhance as a problem solving tool for printing images with poor exposure, color balance or resolution.

If you're using a calibrated monitor that displays highly accurate colors and tonal values, and have perfected an image in Photoshop, try the following. Select ICM mode in the Advanced screen and check the "ICC/ICM Profile--Off (No Color Adjustment)" option. Now, the R800 will produce a print that closely resembles the image on your monitor without making any corrections to "improve" the print as it does in all other modes. Some perfectionists may decide to buy or create custom color profiles for the R800 but the Epson profiles--for Epson brand papers--are quite accurate.
Note: If print brightness or color rendition deteriorates for no apparent reason, run the Auto Nozzle Check Cleaning utility, available under the Maintenance tab in the printer software screen to clear any clogged nozzles. If that does not solve the problem, try this. Open an image in Photoshop or other software, and select Print>Print with Preview. When the Print screen appears, make sure that "Profile" is set to Same As Source. This will ensure that the R800 is not using the profile (an instruction file) intended for some other printer. (Leave the "Intent" at Relative Colormetric, the default setting.)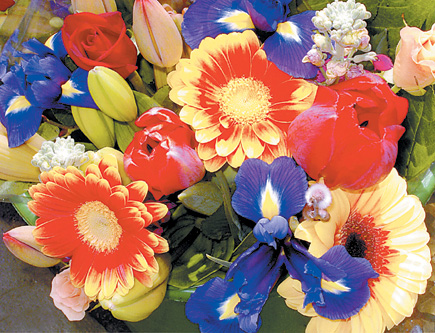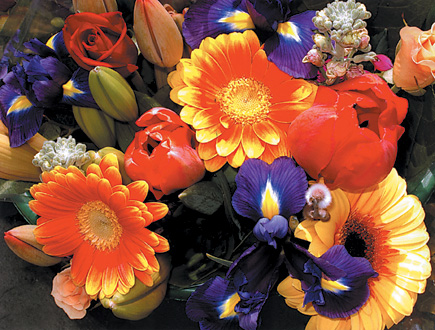 These two prints were made from the same image file, one using PhotoEnhance and the second using the ICM feature in the printer software. The "color managed" sample is superior in tonal values, color accuracy and depth, as well as visual impact. Admittedly, the "enhanced" print includes far more detail in shadow areas but the overall effect is not as pleasing. Reserve PhotoEnhance mode for images that really need some automated corrections. (8x10" prints made in Best Photo mode on Premium Luster paper.)
Print Quality Evaluation
After extensive printing I can say that prints made with the R800 would meet gallery quality standards. Both glossy and luster prints exhibit high detail sharpness, snappy contrast, rich, dark blacks and a wide tonal range with good highlight and shadow detail, clean whites and vibrant colors. The hues and tones are much richer than those in the Epson Stylus Photo 2200 prints, with the extra "punch" that I expect from prints made with dye-based inks. Yellows and blues are stunning; reds are particularly bold, although slightly orangey in prints made in the printer software's automatic modes. Color photos made on matte paper are less striking because of a softer look, but that may be preferable for subjects with delicate, pastel colors.

In large prints made in Photo mode, print dots are visible only under close scrutiny. Switching to Best Photo mode produces dots that are invisible to the naked eye, making the prints appear to be continuous in tone, resembling silver halide photographs. The R800 is a fine choice for making beautiful black and white prints. When using the ICM mode with "ICC/ICM Profile--Off (No Color Adjustment), it generates truly neutral photos without a color cast; matte paper is the best choice for the richest blacks and snappiest contrast.
Conclusion
This is the lowest priced printer using pigment inks and it can make truly archival prints that should satisfy the most demanding photographer or art buyer. This machine is faster and quieter than the Stylus Photo 2200 and it's more suitable for color photos made on glossy paper. Naturally, the 2200 offers some advantages. It can make archival photos as large as 13x44", with even better color prints when using matte finish papers and it supports a broader range of media. If those features are not essential, the Stylus Photo R800 would be a better choice, in my estimation. Although more expensive than most letter size photo printers, it's priced within reach of the serious imaging enthusiast. More importantly, this printer offers excellent value considering its great potential and it deserves to be on your short list of models to consider.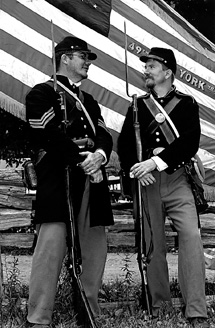 While monochrome prints made in the automatic modes exhibit a slight color cast, it's easy to make neutral prints that match those produced by a custom lab. Use the ICM mode as discussed in the text, preferably with matte paper for the most impressive results. (8x10" print in Best Photo mode, on Enhanced Matte paper.)
Note: It is extremely difficult to reproduce an ink jet photo with absolute fidelity on the printed page. If the illustrations do not exactly match the written analysis of each print's characteristics, rely on the text as the accurate representation.
A long-time "EDP" and "Shutterbug" contributor, stock photographer Peter K. Burian is the author of "Mastering Digital Photography and Imaging." This 270 page book covers all aspects of the topic and provides a great deal of practical advice.
Facts
· Printing Technology: Advanced Micro Piezo pigment ink jet; 180 nozzles per cartridge; 1.5 picoliter droplets.
· Ink: 6-color, Epson UltraChrome Hi-Gloss Ink; cyan, magenta, yellow, photo black or matte black, red and blue in individual cartridges; plus gloss optimizer coating with most papers.
· Maximum Resolution: Up to 5760x1440 optimized dpi.
· Media Sizes And Types: Supports most Epson photo papers, Ink jet Transparencies and ink jet printable CDs/DVDs; accepts sheets up to legal size and 4" wide or 8.3" wide roll paper; makes borderless prints in 4x6", 5x7" or 8x10" size and up to 8.3x44" on roll paper.
· Estimated Print Longevity: Up to 80 years rating (both matte and glossy media surfaces) when matted and framed, under glass.
· Connectivity: USB 2.0 Hi-Speed and IEEE 1394 (FireWire).
· Software Included: Epson Film Factory V3.0, Epson Print CD Software, and PRINT Image Matching Plug-In for Adobe Photoshop 6.0, 7.0, and Elements (all titles are PC and Macintosh compatible, P.I.M.--and Exif Print enabled).
· Compatibility: Windows 98SE/2000/Me/XP, Mac 8.6-9.2, OSX 10.1.3 or later.
· Dimensions/Weight: 25x19.5x12.8"; 17.6 lbs.
· Warranty: One year limited including Epson Exchange program.
· Street Price: $399.
Contact
Microsoft Corporation
(800) 426-9400
www.microsoft.com

LATEST VIDEO

SPONSORED VIDEO
Testing Tamron's SP 150-60mm G2 lens while capturing birds and alligators in Apalachicola, Florida.