Easy Photo Tip: Dump Your Multi-tool and Pocket a Guppie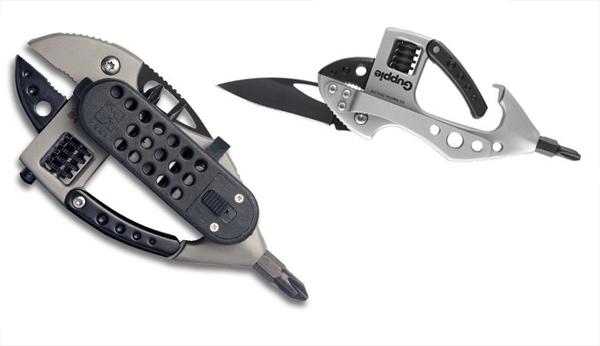 Tired of multi-tools that have slackjawed pliers that pinch your fingers and scratch things up? Me too, so from now on I'm packing a Guppie.
Multi-tools are handy, everyone knows that. But I've always disliked the models that are built around a pair of pliers because the jaws tend to scratch the flat bolts on my Induro tripod—and that's one of the main applications for me. How I longed for a compact, versatile and pocketable tool that included an adjustable wrench.
Then I discovered the Guppie ($40) from Columbia River Knife and Tool (CRKT).
It has a wrench with adjustable jaws that open to a half-inch, a high quality knife with a two-inch blade, screwdriver with interchangeable bits, magnetic carrier that holds the bits, a high intensity LED light, and a bottle opener. It attaches to a belt loop or backpack via the integral carabiner clip.
Columbia River makes some of the world's finest knives, and Guppie was designed and built in the same tradition. It looks like it will a last a lifetime. Oh – and it's friendly to the square bolts on my Induro tripod.
—Jon Sienkiewicz

FEATURED VIDEO