DeluxGear Launches Four New Lens Guards
OmegaBrandess Distribution announces four new Lens Guards to fit lenses and hoods from 3 7/8 inches (10 cm) in diameter all the way to 8 1/8 inches (20.5 cm).
The new XL, 2X-L, Jumbo, and Giant Lens Guards protect any of your larger lenses and many of your basic lenses with hoods. These include the popular Nikon 14-24mm and other fisheye and wide angle lenses; all brands of 70-200mm lenses; other popular zooms including the Nikon 80-400mm and 200-400mm, the Sigma 80-400mm, 100-300mm, 300-800mm and 50-500mm (the "Bigma"), the Tamron 200-500mm, and others; and large prime lenses -- 200mm through 800mm primes from Canon, Nikon, Sigma and others.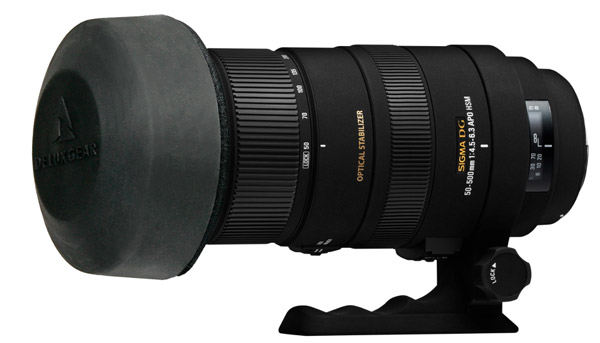 The four new Lens Guardsoffer the same quality and protection as DeluxGear's current Lens Guard line. Each is a padded cover that fits snuggly over the end of the lens to protect lenses and filters and help avoid costly trips to the repair shop. The cushioned, shock-resistant inner core is made of 0.25" (6mm) thick closed-cell neoprene and is encased in a tough 0.08" (2mm) Santoprene outer cover. This powerful combination absorbs impact and prevents scrapes,scratches, and dents to lenses.
All Lens Guards are made in the USA. Suggested list prices are $34.99 for the XL, $54.99 for the 2XL, $69.99 for the Jumbo, and $74.99 for the Giant.
DeluxGear products are available from OmegaBrandess. For more information, please visit www.omegabrandess.com.

LATEST VIDEO

SPONSORED VIDEO
Testing Tamron's SP 150-60mm G2 lens while capturing birds and alligators in Apalachicola, Florida.